EasyEat Restaurant Management Platform Strengthens Presence in Indonesia
Has been present in Indonesia since 2022, collaborating with DOKU as a payment partner
Service provider startup point-of-sales culinary business EasyEat strengthens its presence in Indonesia by collaborating with DOKU to provide a payment system. This collaboration allows consumers dine-in from merchant EasyEat culinary to pay for transactions from a variety of popular digital payment solutions, one of which is QRIS.
EasyEat provides via-QR and POS ordering solutions that are integrated with various supporting features, such as inventory, analytical reports, marketing promos, and others. The solution is specifically for the culinary business (restaurants dine-in) which is the main target of this startup from Singapore.
"Together with DOKU, now customers can not only choose menus and order food via smartphone them, but can also pay for orders directly using the desired payment method, all on the same platform," explained EasyEat Founder & CEO Wassem Mohd in a discussion with a number of media in Jakarta, yesterday (30/8).
Responding to the collaboration between the two companies, DOKU's VP of Business Development Troy Hambali said, DOKU as a technology partner that provides payment features online on the EasyEat platform, so that consumers can immediately complete payments on one platform, starting from the QRIS scan, e-wallet, m-banking, debit cardand credit card.
"With a solution all-in-one EasyEat POS which is integrated with the DOKU payment platform, visitors can choose a payment method that is convenient for them. Thus, the process of ordering and paying is faster and overall cafe/restaurant operations are more efficient," said Troy.
He also emphasized that this collaboration only applies to EasyEat businesses in Indonesia. In Malaysia, EasyEat works with local payment gateway providers.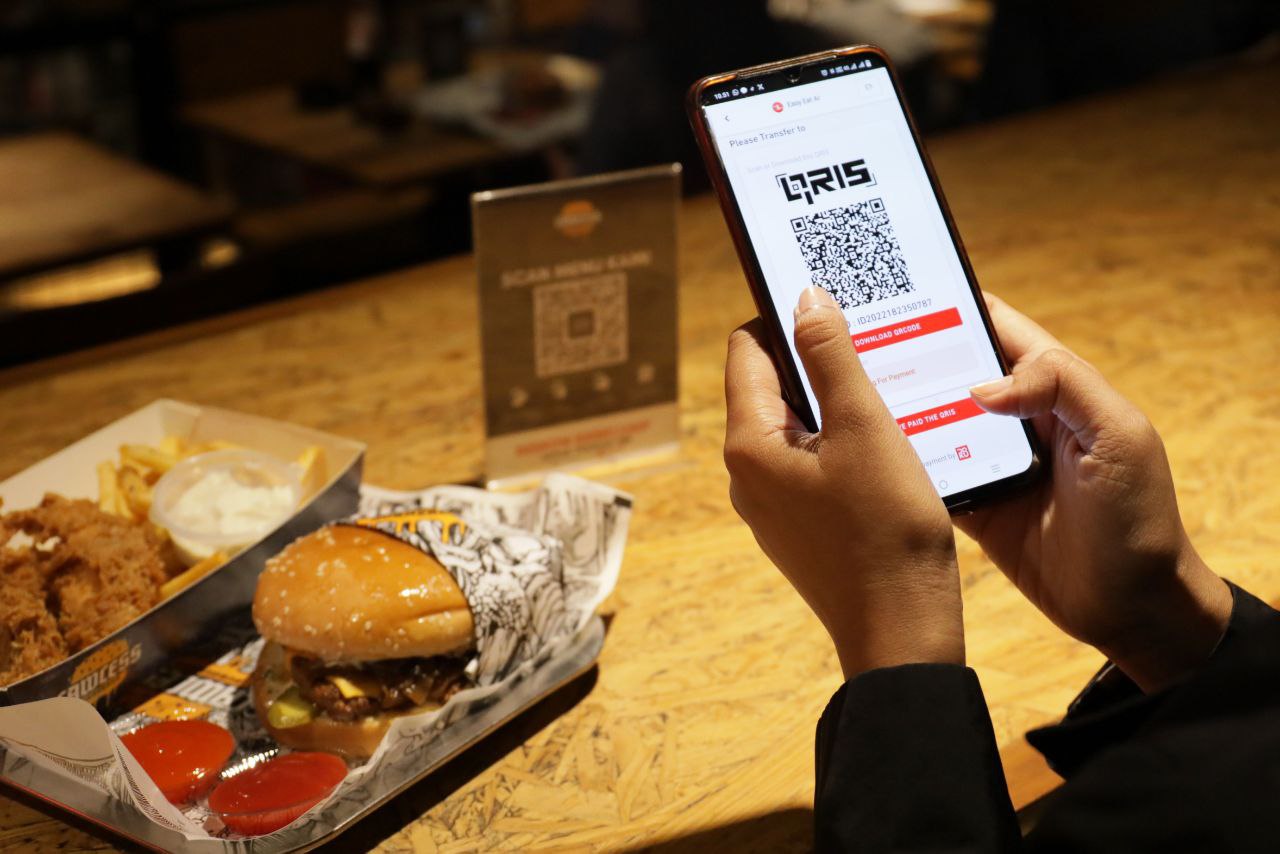 EasyEat Solutions
Mohd continued, digital technology is really needed for restaurant businesses. Choosing a menu and ordering food can be a challenge for both waiters and customers dine-in in a cafe/restaurant. This activity has the potential to take quite a long time, add to queues and result in discomfort if not managed well.
The EasyEat platform makes it easy for consumers to view and order menus by scanning a QR code via smartphone without having to download the application. They can view and order food without having to wait for the waiter to arrive. Then carry out the payment process with various options online without needing to go to the cashier.
Based on the quoted data, trends dine-in starting to become popular post-pandemic. It was found that as many as 79% of consumers would no longer hesitate to eat at restaurants again. This trend is an opportunity for companies to expand their merchant network in Indonesia.
It is claimed that more than 500 cafes/restaurants have joined as merchants, including Lawless Burger, Feel Matcha, Papa Ron's Pizza, Oey Coffee, Lokaholic, and others. The distribution of locations is not only in Jabodetabek, but also other big cities, such as Bandung, Palembang, Surabaya, Bali and Medan.
Before entering Indonesia in 2022, EasyEat has also been present in Malaysia. There, the company has served more than 1.000 cafes/restaurants since it started operating in 2020. The solutions offered are more inclusive than in Indonesia.
The business model applied by EasyEat is quite flexible following the flow of business in each restaurant because the company only charges commissions from each successful transaction. There is no subscription fee that must be paid every month. This policy is considered to be able to help restaurants increase their business income, while being more efficient.
It was stated that the average increase in revenue achieved by merchants after joining EasyEat reached 10% -20%. "We also help merchant maintain margins. From the EasyEat machine, we recommend the favorite menu and the highest price, thus their profit will increase between 20% -50%," concluded Mohd.
In Indonesia, EasyEat competes with POS players who mostly target retail, F&B businesses, such as MOKA, iSeller, Olsera, Runchise, ESB and others.
Application Information Will Show Up Here
Are you sure to continue this transaction?
processing your transactions....