With 135 million users, DANA strengthens partnerships and develops cross-border services
DANA Indonesia's CEO, Vince Iswara, conveyed the company's achievements and targets
In a media meeting (25/1), DANA said that its business continues to experience growth. In 2021 the number of their users was around 93 million, in 2022 it was recorded to have increased to around 135 million. Not only on the island of Java, but cities outside Java have also started to show a large number of user growth.
DANA Indonesia CEO Vince Iswara revealed, this year and in 2024, the company targets an even larger number of users or around 3x, judging from the increasing number of services and products that will be presented by DANA.
"This achievement is a momentum for DANA as a modern financial solution to continue to spread value, innovation, and products and services. Through program initiatives, technology, and collaboration with regulators, DANA is committed to continuing to provide the best protection, convenience, and experience for financial needs and the daily lifestyle of the users," said Vince.
After getting fresh funds from Sinar Mas and Lazada Group with an undisclosed nominal value, until now DANA will still focus on developing technology infrastructure while increasing the number of their digital talents in particular engineer. Currently, DANA has more than 900 employees, and 60% of them are teams engineer.
Asked whether there will be integration between DANA and Sinar Mas and Lazada Group in the future, Vince emphasized that since the beginning the two investors had confidence in DANA's technology and services, but currently have no plans to integrate with them.
Strengthen cooperation with Xendit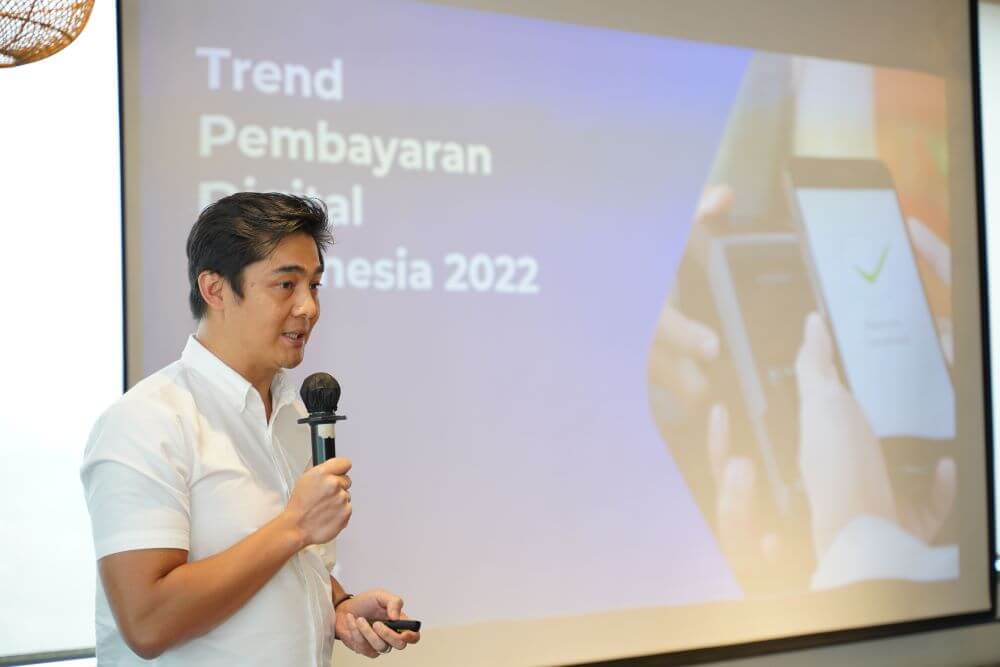 One of DANA's strategic partners is a startup payment gateway Xendit. In implementing the partnership, DANA, as a digital wallet that implements an open ecosystem in its operating system, also collaborates with Xendit, a financial technology company that provides payment infrastructure for Indonesia.
DANA is a type of transaction payment in the Xendit Group ecosystem. Electronic money transactions at Xendit have increased, in particular, DANA has grown 6x in a year with a volume of more than IDR 4 trillion.
Having been in partnership since 2019, as much as 64% of the transaction volume portion of DANA electronic money products at Xendit has increased, compared to other DANA products in 2022. Meanwhile the number merchant There are around 2022 active transactions using the DANA electronic money product in December 1400.
"The main reason we entered into a strategic partnership with DANA is that in terms of technology compared to other Xendit partners, DANA is superior in terms of ease of reading, integration and ease of transactions for our customers. merchant," said Xendit Managing Director Mikiko Steven.
He added that for payments using QRIS from a technical point of view, DANA is the most complete, as well as in terms of features and of course technology. It is currently recorded that Xendit has become the Most Valuable Partner for payment gateways at DANA and has processed around 500 billion rupiah through the DANA channel.
According to Vince, the strategic collaboration between DANA and Xendit, each mutually beneficial for both parties. With 135 million DANA users, of course Xendit can use it to expand their services and products.
Currently Xendit alone has processed more than 200 million digital payment transactions in Indonesia with a total transaction volume value of more than $20 billion (around IDR 300 trillion). This figure is up 30%. year-on-year compared to the previous year.
As for the amount merchant Xendit Group actively serves 3.500 business actors, consisting of 70% MSME merchants and 30% companies. In terms of features, the company has made a number of improvements to increase merchant satisfaction.
Grow payments cross-border
Following the inauguration of the implementation of the transaction cross-border payments by Bank Indonesia (BI) and the Bank of Thailand, involving 76 payment system service providers from the two countries, last September DANA could be used in Thailand.
Through this initiative, people in Indonesia and Thailand can use payment applications found on their devices by scanning Thai QR Codes and QRIS (Quick Response Code Indonesian Standard) in making payment transactions at merchant.
In the future, DANA also has plans to increase the implementation of cross-border payment transactions in other Southeast Asian countries. Even though it is still in the early stages of adoption and adoption, for the next phase, DANA also wants to add payment services and features cross border this is for users in both countries.
"In 2023, DANA has a plan to provide financial services more broadly, judging from the digital penetration which is already quite decent. We want DANA users to get more benefits. This year, which is predicted to be a recession, it is hoped that DANA can help manage users' finances in their daily lives. -day," Vince said.
Application Information Will Show Up Here
Are you sure to continue this transaction?
processing your transactions....