TikTok Live Streaming Tutorial with HP and Laptop
Complete guide to using TikTok Live using cellphones, PCs and laptops
You must be familiar with the application TikTok. Reporting from dataindonesia.id, Indonesia is ranked 2nd in the world with the number of TikTok users reaching 109,90 million people.
The large number of viral videos originating from TikTok has made this application even more popular among the public. Apart from sharing and uploading videos, users can also enjoy other TikTok features, one of which is livestreaming or known as TikTok Live.
You must be at least 18 years old to be able to do TikTok Live, and send and receive gifts during video live. Users must have a minimum of 1.000 followers to be able to take advantage of the TikTok Live feature.
Also learn a complete guide to using the TikTok Shop HERE.
There are several ways to do this live streaming TikTok
1. Live Streaming TikTok through the Application
1. Open the TikTok Application, click the sign +, then swipe right on the bottom of the red button until you find the option Live and click Go Live.
If you don't find the Live option, it's probably because you haven't met the TikTok requirements to be Live or it could be because there were too many users doing TikTok Live at that time.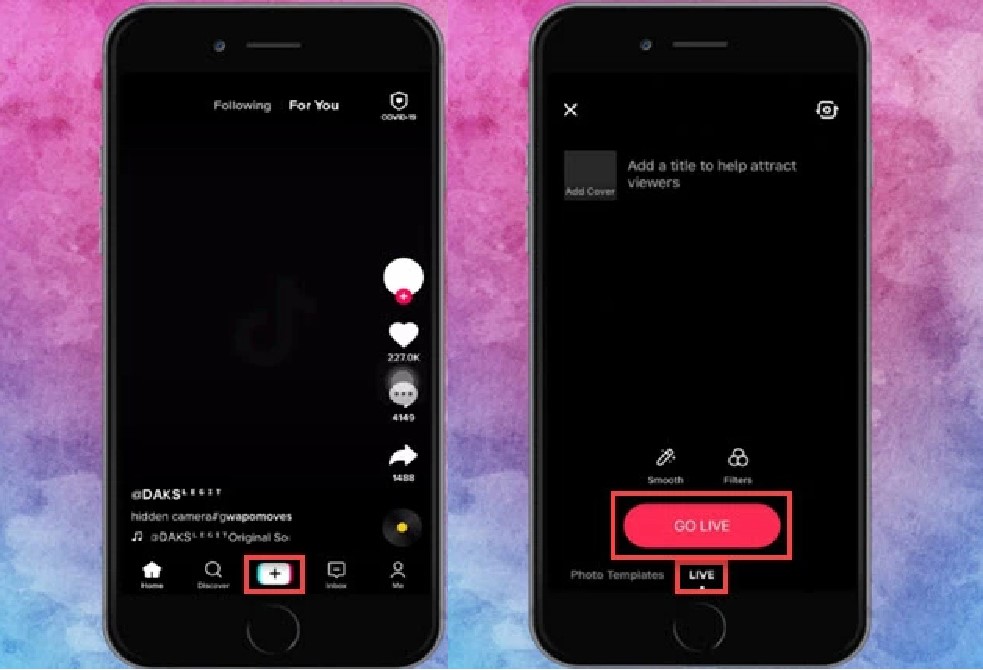 2. Before pressing the button Go Live, make sure you have filled in the topic, title and cover to attract the interest of the audience. You can arrange smooth and filter if needed.
Make sure your title is as attractive as possible in order to attract more viewers by writing a maximum of 32 characters. You can add hashtags to reach the right users.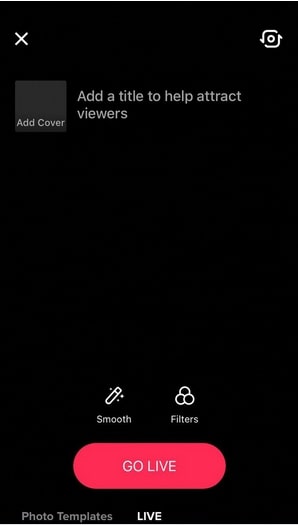 2. Live Streaming TikTok using a PC / Laptop
want to do video games live streaming on TikTok? Here comes the solution. Currently, TikTok provides TikTok Live Studio, where TikTok users can perform live stream more creatively.
There are several things that must be considered before using TikTok Live Studio because not all accounts can access it.
Make sure you are not a new TikTok user. At least your TikTok account is 30 days old.
Make sure you have 2.000 followers.
Never commit violations in using TikTok.
You will be granted access to use TikTok Live Studio for 7 days, then it can be extended for 180 days. To be extended, the condition is that you may not commit a violation.
Here's how to do it livestreaming via TikTok Live Studio:
1. Download TikTok Live Studio via desktop.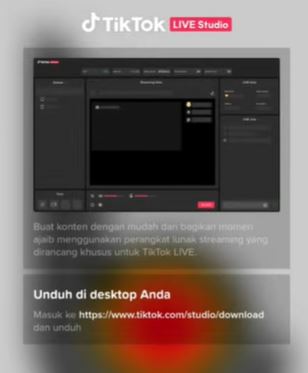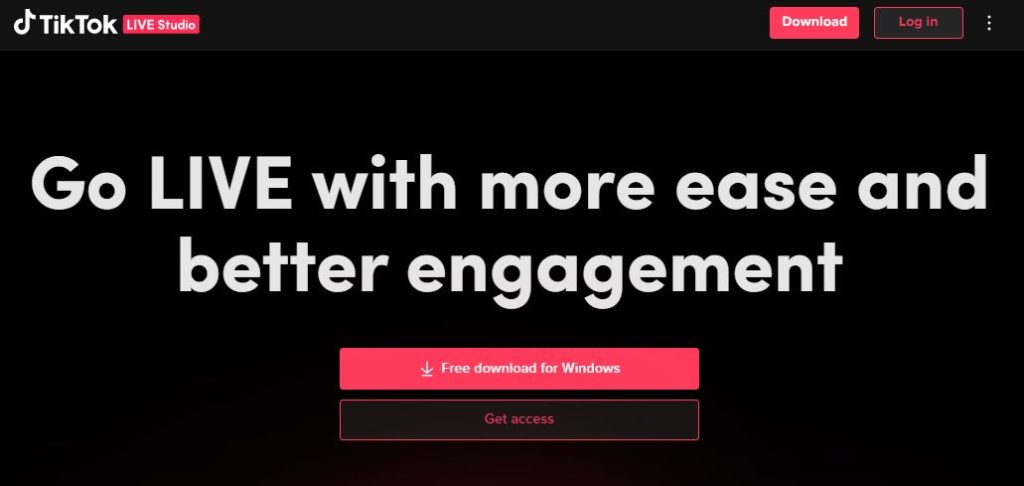 3. If it has been downloaded, it will look like this. Then click Log in to begin.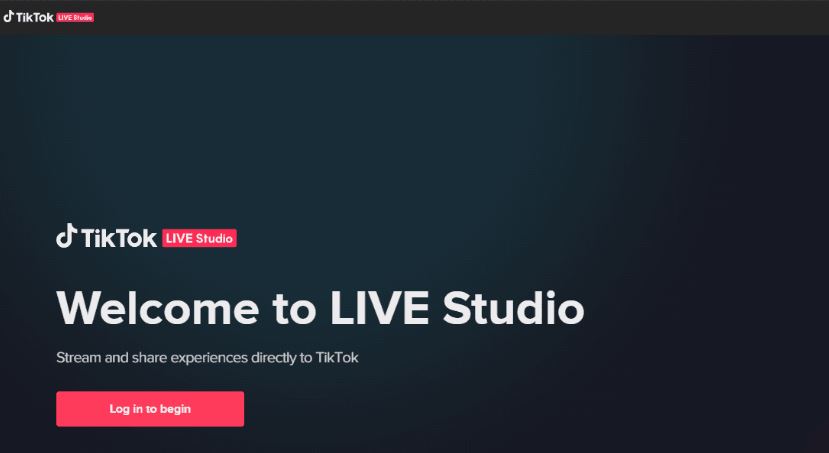 4. Log in to a TikTok account. you can log in using several ways.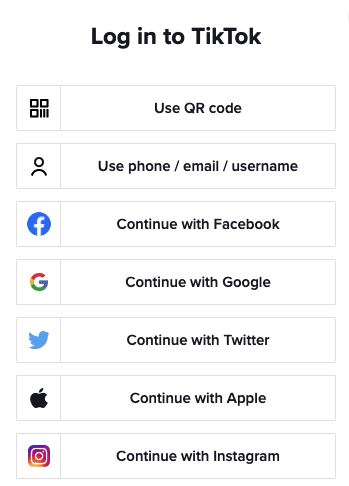 5. Select Set Up Now, you can skip tutorial set-up if indeed you are experienced.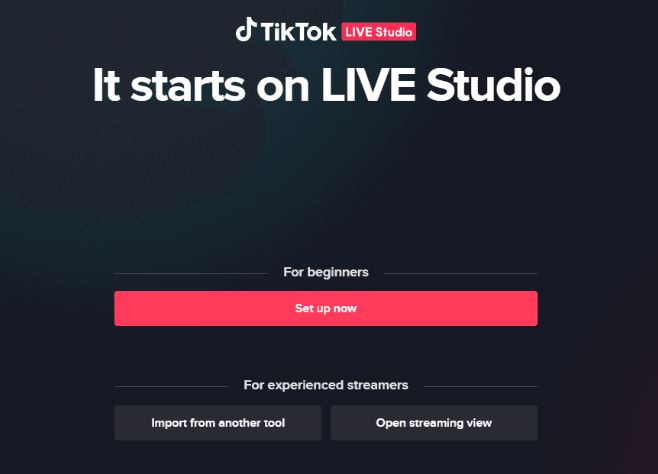 6. Steps for setup, i.e. there is a setting microphone, camera, streamingand scenes.
This is to ensure the settings for live stream via TikTok Live Studio is fully ready to use and connected with your TikTok account.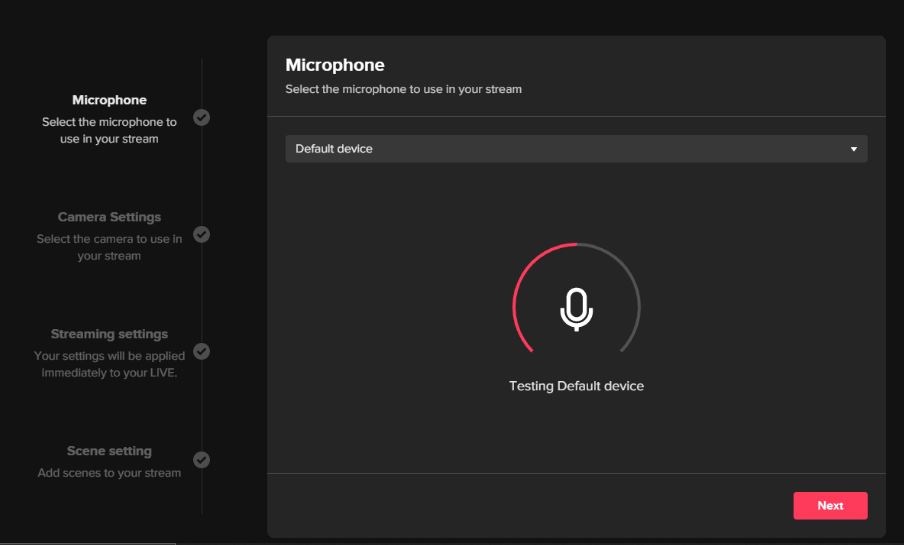 7. Here's the TikTok Live Studio display that's ready to use live stream.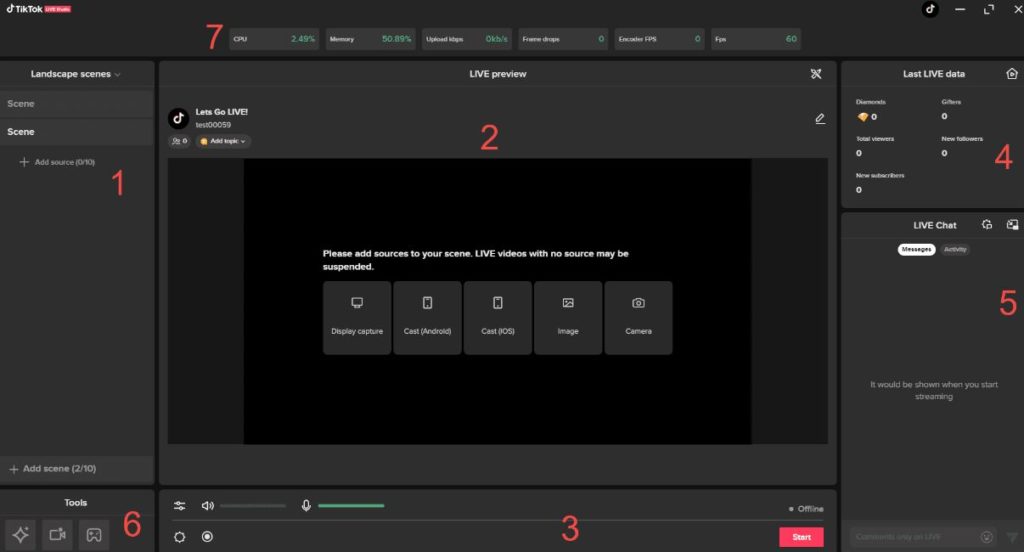 On view Scene (1), you can custom more than 10 views at the same time live stream. You can also set the display to be portrait or landscape.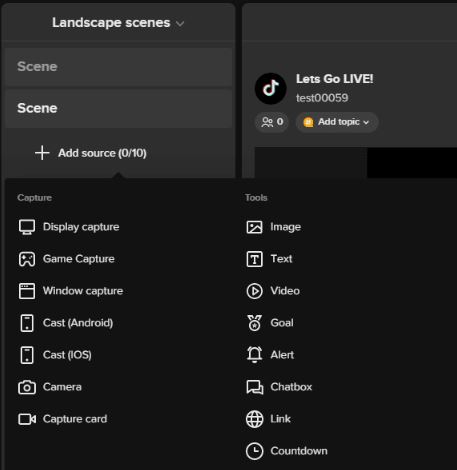 On view Live information (2), users can add Live titles, photos, and also hashtags to increase the number of viewers. You can also set whether viewers can add comments as well as giveaways.

On the Live Settings display (3), you can set sound quality, camera, video, and other default settings.

In the Live Data display (4), you can see information in the form of the number of prizes in the form of diamonds, the number of gift senders, total viewers, number of new followers.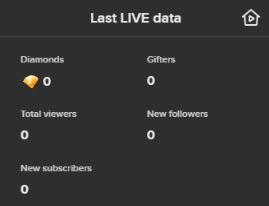 In Live chat (5), you can view viewer comments online real-time including gifts, emoji and more, you can also set keywords that you don't want to appear in the comments column such as hate speech or you can also disable the comments column.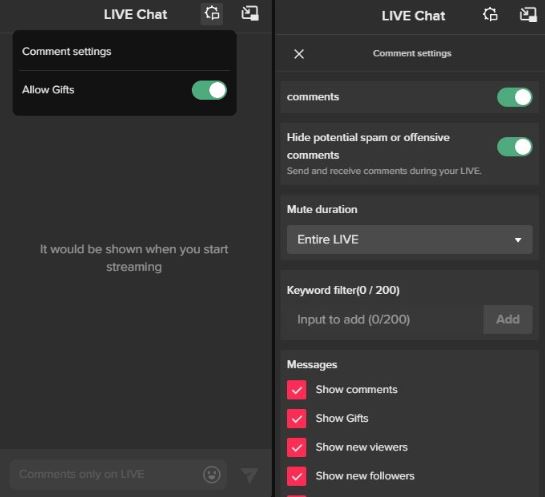 After downloading and setting up Live TikTok Studio, you can also do live stream by connecting it to the TikTok app on cell phone. Open the TikTok application, click the + sign at the bottom, then swipe right until you find an option Live, Lalu LiveStudio.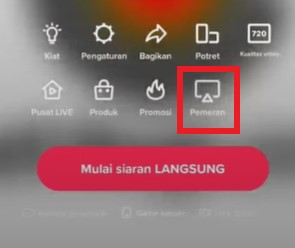 Pilih LiveStudio and click From now on.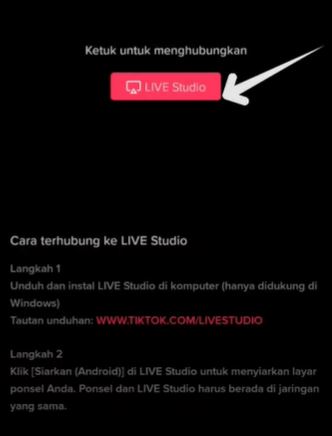 That's tutorials live streaming on the TikTok and TikTok Live Studio applications that you can try. Hopefully this article is useful.
Are you sure to continue this transaction?
processing your transactions....