Kargo Tech Reveals Business Achievements; Get Support from FedEx
The company is planning to raise funds for a series B round at the end of this year
2023 is projected to be the momentum of the sector's triumph logistics in Indonesia. Logistics itself is a very essential sector and will continue to be used in various circumstances. At a time when interaction restrictions were taking place, the logistics sector continued to operate despite a decrease in demand from several industries.
One of the pioneers of technology companies in Indonesia's logistics sector is Kargo Technologies or Kargo Tech. This platform connects trucking companies and service providers to reduce logistics costs by eliminating middlemen and reducing empty trip rates.
Kargo Tech positions itself as virtual trucking company or company trucking virtual. The company has just entered its 5th year of operation in Indonesia. Nevertheless, his team still feels that they are in the early stages of being able to expand their business even more throughout the country.
In fact, the logistics sector is part of the product supply chain for the primary-secondary needs of society and supports real sector businesses in terms of product distribution to end customer. Therefore, its growth will be in line with the pace of the Indonesian economy which is projected to increase by 2,6% -- based on IMF data in 2023.
Co-Founder & CEO of Kargo Tech Tiger Fang agrees with this and reveals that the logistics market in Indonesia is still very large. "Cargo itself has only reached 1% of the total logistics market value in the country. There is still a potential of 99% that we have to reach," he said.
However, there are still some challenges in running a business in the logistics sector. Kargo is still trying to balance growth and profitability. Kargo's own business model depends on the density and scale of the business. In principle, the more partners and the larger the business scale, business expansion can be much faster.
"We have to invest in finding truck owners, hiring people as well as marketing strategies for awareness. We also still have a lot of homework to educate the participants stakeholder about how the industry works. This is a challenge for us, therefore we cannot expand massively yet," said Tiger in a joint interview DailySocial.id.
From the external side, the blessing of penetration smartphone as well as an increasingly inclusive internet connection that also supports Kargo Tech's business development. Until now, the company has reached 75% of major cities in Indonesia, bridging 8 thousand companies trucking with a total of 80 thousand trucks.
Apart from Kargo Tech, another logistics technology platform provider that has also been operating in Indonesia, including Logisly, Waresix, and Andalin. Some of them provide solutions other than transportation management for trucks, such as Andalin which also covers air and sea transportation and Waresix which offers management services warehouse.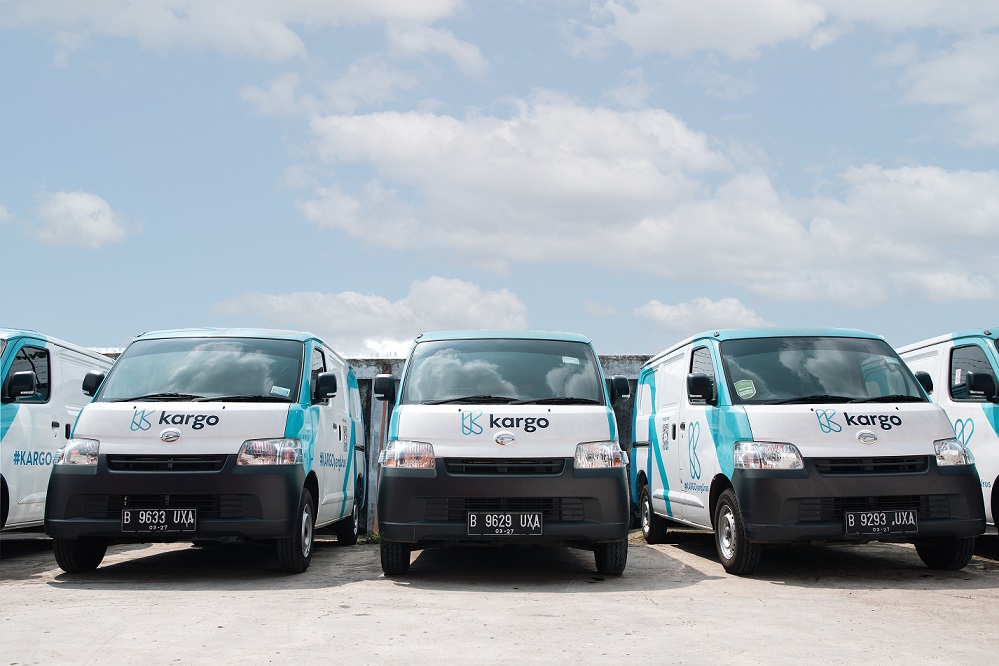 Target and Investment
In year 2020, Kargo Tech received series A funding worth $31 million (around 504 billion rupiah) led by Tenaya Capital from Silicon Valley. Followed by strategic investment in the form of convertible bondsconvertible notes) from Teleport, a logistics subsidiary of AirAsia Group with an undisclosed nominal value.
Recently, the world's largest express transportation company, FedEx Express, collaborated with Forbes Asia to identify emerging startups and provide $13 in cash support to create a wider impact through their business.
Tiger also added, "We are very grateful to FedEx for its support for Kargo Tech's business. We also hope that in the future we can create a bigger and better impact on the company's ecosystem. In addition, the relationship between Kargo Tech and FedEx can also grow and lead to more commercial partnerships."
Regarding investment, Tiger also revealed that challenges have always existed even before winter session this happened, but nowadays the standard is much higher. Now it's not about growth above all, but rather that companies must have a path to profitability.
In 2023, Kargo claims to be very optimistic and focused on building lanes to gain profitability. Apart from that, it also ensures growth is on the right track. "We are targeting to be able to grow twice as much from the current business. The plan is that we will also start raising Series B funds at the end of this year," said Tiger.
Kargo Tech has also worked with several financial institutions such as Investree, Modalku and others who provide financing services for partner companies. Tiger said that only a small portion of the total partner companies use this service, "Because we also want to make sure the partner companies that are incorporated are the best," he added.
Application Information Will Show Up Here
Are you sure to continue this transaction?
processing your transactions....