Get Qoala, Grab Experimenting with Insurtech
Qoala is affiliated to Grab Second batch of Velocity Ventures
Grab officially adds insurtech services by hooking up with Qoala, in line with efforts to strengthen its position as great app. Qoala is one of the participants from Grab Second batch of Ventures Velocity (GVV).
the competitors, Gojek, has previously released insurtech services "GoSure" through its investment portfolio, PasarPolis.
Currently, insurtech services are only available in the form of: shuffle cards on the main page of the application Grab. The insurance products available for now are only cell phone screen protection insurance.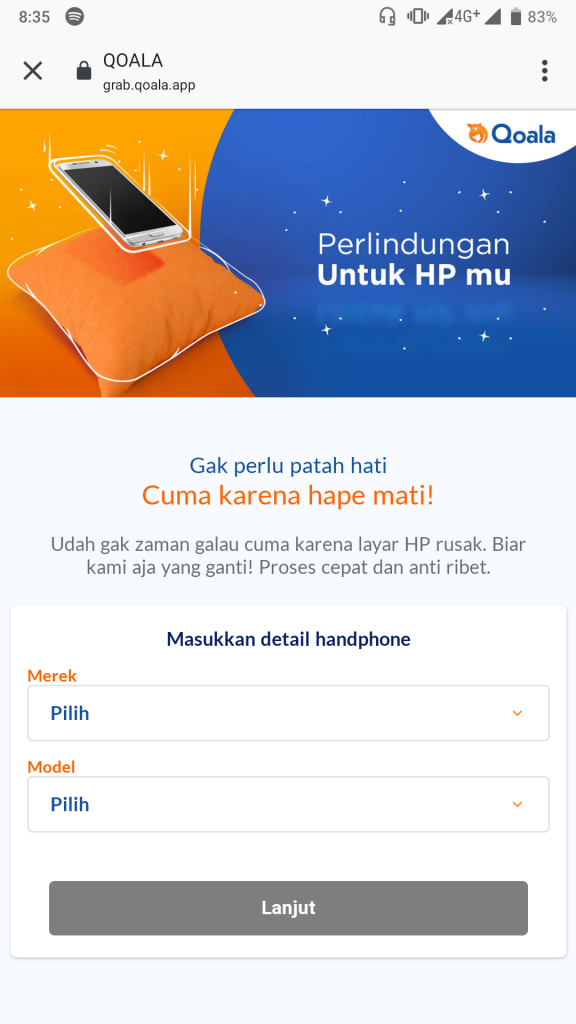 To use this feature, user Grab it is enough to choose the brand of the phone and its model. After that, consumers choose a protection period, which can be one, three, or six months. The premium price depends on the type of cellphone. Full payment cashless using OVO.
Claims, if any, are submitted via Qoala site. Phone repair is carried out in one of the service centre Qoala partners. Within seven days, the goods are guaranteed to be repaired and ready to be used again.
Before partnering with Qoala, Grab first did a similar test with SayurBox in the form shuffle cards. BookMyShow and Sejasa also went through a similar phase before they became the official Tickets and Clean & Fix service.
Executive Director Grab Indonesian Ongki Kurniawan explain, in the process of testing like this the company is studying the extent to which it is relevant to the needs of users. "When this proven, then we dare to introduce it as real features and hope they can scale up faster business," he said.
Several GVV participants did not only conduct service trials on the service Grab, but also in Kudo. This step aims to adjust to their target market, whether they tend to be B2B or B2B2C, or go straight to B2C. If B2C is directly directed to the application Grab, while if the focus is on business consumers it is directed to Kudo.
Inside the Kudo app (now named GrabStall) a number of additional products are available, including saving gold and umrah services as a result of collaboration with Tamasia and GoUmroh.
GVV Peserta participants consisting of 10 startups, seven from Indonesia, two from Singapore, and one from Malaysia. They are Eragano, GoUmroh, Porter, Sayurbox, Tanihub, Tamasia, Qoala, Treedots, GLife, and MyCash Online.
Are you sure to continue this transaction?
processing your transactions....