Erajaya Group Omnichannel Strategy Optimization, Case Study of Retail Digital Transformation
DailySocial.id exclusive interview with Hasan Aula as Deputy Main Director of PT Erajaya Swasembada Tbk.
Erajaya (IDX: ERAA) was founded in 1996 as a company that focuses on the import, distribution and retail trade of telecommunication products. Now its coverage extends to four different categories through Erajaya Digital (consumer electronic products: Erafone, ibox, Mi Store etc.), Erajaya Active Lifestyle (lifestyle products: JD Sports, Urban Adventure etc.), Erajaya Beauty & Wellness (care and beauty: Wellings , The Face Shop etc.), and Erajaya Food & Nourishment (food and drink: Paris Baguette, Sushi Tei etc).
During 27 years of operation, various business dynamics have been passed. Up to this point, one thing stands out in strategy Erajaya group business, namely retail digital transformation. One of them with a business model online-to-offline (O2O) or also known as omnichannel. This concept allows a retail business to integrate shopping experiences in a seamless manner online through the application, by shopping directly to a retail outlet in a shopping center.
To review how the strategy omnichannel provide a value proposition to the company, DailySocial.id had the opportunity to interview the Deputy Main Director of PT Erajaya Swasembada Tbk., Hasan Aula.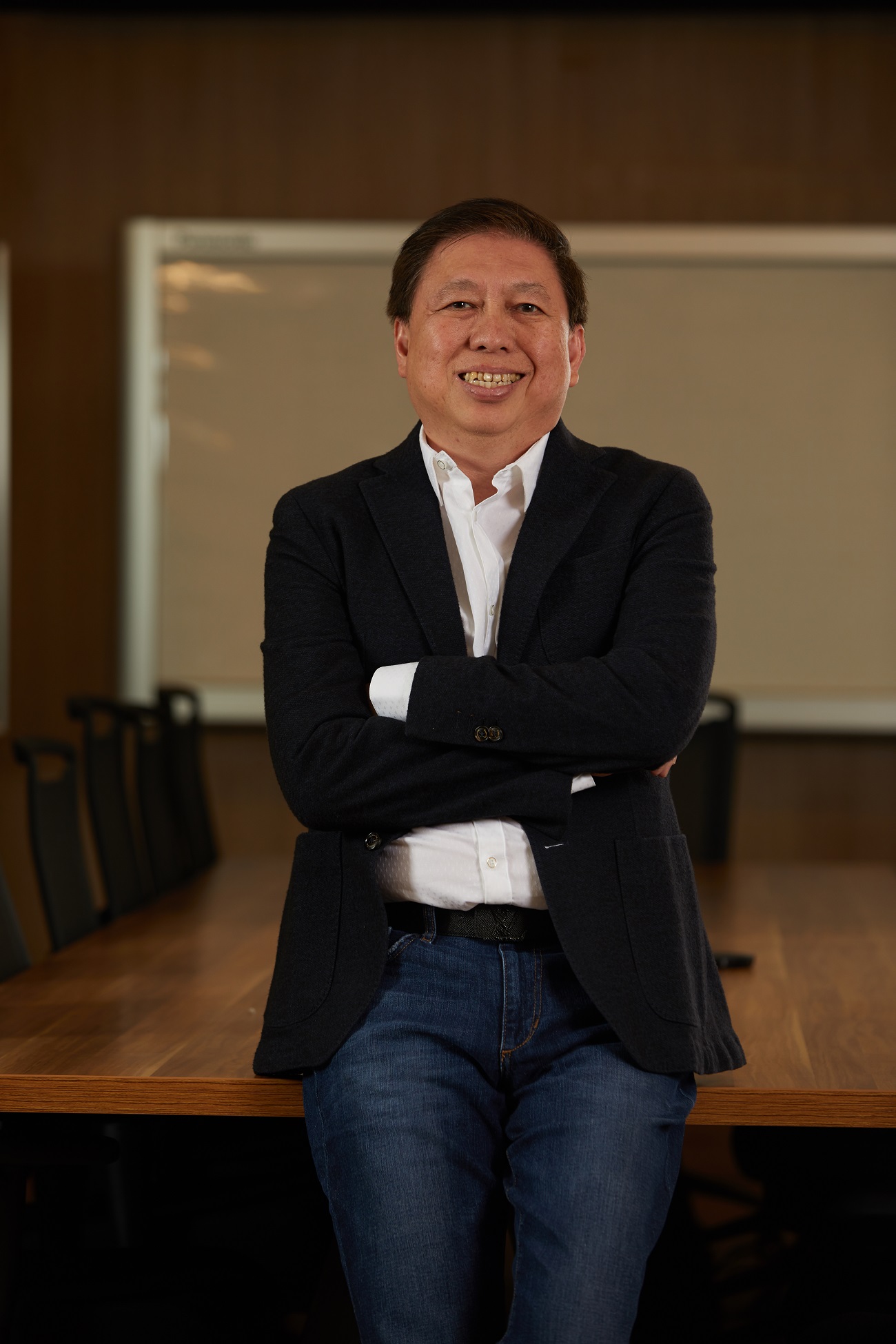 Capture changing consumer trends
Opening the story, Hasan again reminded the conditions when the pandemic hit the world - various restrictions on public activities were implemented to minimize the spread of the virus - so that it had a very significant impact on the retail industry, especially physical stores. On the other hand, models online as if gaining its own momentum, immediately traction of various services (e-commerce) increase.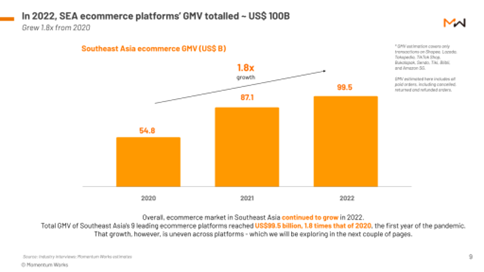 "That is what drives us to quickly carry out business transformations that are relevant to behavior society at that time, namely by strengthening the strategy omnichannel and announced four business pillars in different sectors. In terms, we do 'pick up the ball' to ensure business growth continues without leaving core business "Erajaya itself is a retail business," said Hasan.
When the pandemic subsides, Strategy omnichannel that Erajaya formulated will continue to be improved. The reason is that they note shopping trends online remains high, however, many consumers have returned to their old shopping habits, namely by coming directly to shopping centers.
Hasan explained, "Strategy omnichannel will remain our focus as we expand footprint retail from our brands to various cities to reach a wider audience."
Omnichannel as a value proposition
Long before the pandemic, Erajaya had actually started to develop a strategy omnichannel-his. They did it simultaneously, between developing the Eraspace.com platform and expanding it official store on site marketplace well-known, and adding retail stores in modern shopping centers.
Apart from Eraspace.com, other services are also provided, including "Click 'n Pickup" in the form of transactions online which ends with picking up the product at the selected outlet directly. This is offered to those who want to choose products comfortably at home and get the goods immediately.
There is also "Mobile Selling" to order via Whatsapp. Then there is "EraXpress" to deliver products purchased online directly online for customers who live not far from the nearest physical store Erajaya.
"online marketplace You could say that it makes it very easy for people to buy the goods they need. However, we strive to provide personalization in the services we provide. Through omnichannel owned, Erajaya tries to understand the needs and habits of the community as a basis for formulating strategies by prioritizing a comfortable shopping experience," added Hasan.
One of the toughest challenges in carrying out retail transformation is preparing resources to be ready to provide consistent and innovative services in line with dynamic consumer trends.
Need to go hand in hand
In 2021, the retail market sales value in Indonesia will reach around $133,5 billion. This value is expected to continue to increase and reach around $243 billion by 2026. Meanwhile according to reports The latest e-Conomy SEA, 2022 GMV e-trade in Indonesia it reached $59 billion.
GMV (Gross Merchandise Value) is the total gross value of all products sold through the platform during a certain time period, without taking into account returns or allowances.
From this data, it is indicated that there is a retail sector in sales online increasing, however, market coverage is still less than 50% of the total industry value. This means that there are still many opportunities to be exploited – including with a touch of technology – in the conventional retail model. Integration between the two is the right choice to be able to embrace two market segments at once.
Since the initiative omnichannel echoed, the steps taken by Erajaya to expand its network were to simultaneously expand its business lines.
"We are expanding our retail network and strategy omnichannel side by side. Network expansion continues with careful consideration to reach more areas in Indonesia and serve more customers. At the same time, strategy omnichannel continues to be developed in order to provide better and more efficient services," said Hasan.
The move was considered successful in having an impact on good adaptation in terms of sales strategy and product categories by consumers.
"For example during COVID-19 where we did online exhibitions in order to reach a wider range of customers. Then after COVID-19 we tried to combine it online nor offline with a new way of shopping [...] As a consumer-focused company, it is important to develop strategies that are relevant to the conditions and needs of customers," continued Hasan.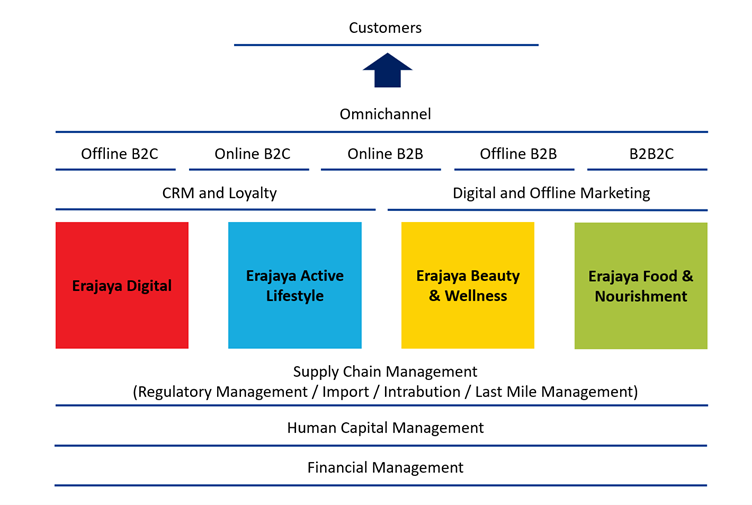 In order to increase customer retention, Erajaya has also created a loyalty program through the MyEraspace feature. According to Hasan, this program is one of the keys to the company providing an attractive and integrated shopping experience. As of the end of June 2023, MyEraspace already had 8,3 million members, an increase of 63% compared to the same period in the previous year, this achievement shows the growing demand from customers to utilize the platform omnichannel Erajaya.
Existing digitalization also automatically expands other supporting aspects, including payment or financing options for consumers. Utilizing the connectivity in the application, the company also continuously involves customers to help improve their shopping experience, through a feedback program that is carried out regularly.
Erajaya's business achievements
Referring to the financial report for the first semester of 2023 published, Erajaya was successful growth which is reflected in an increase in net sales of 23,5% yoy or increased from IDR 23,4 trillion in 1H22 to IDR 28,9 trillion in 1H23. As of June this year, the company also operated 1.944 outlets spread across Indonesia, Malaysia and Singapore. The supply chain is also supported by 100 distribution centers and 68 thousand third-party retail store partners.
"Our vision is to become a company lifestyle smart retailer ahead and the journey there is still long. The steps we took were through transformation by going into business consumer electronics, computers, active lifestyle, F&B, grocery, health, and beauty. "There are still many tasks that must be done to achieve success and be at the forefront," concluded Hasan.
Application Information Will Show Up Here
Are you sure to continue this transaction?
processing your transactions....