NATURAL's Plan to Add Business Model for Sharia Financing
Collaborate with Bukalapak to facilitate B2B/B2G procurement services with sharia mechanisms
As a platform fintech that prioritizes Islamic financing, EXPERIENCE currently continues to take strategic steps to develop the business. Until February 2021, they have disbursed financing of Rp428 billion and maintained TKB 90 at 100%.
This performance is trying to continue to be improved until the first quarter of this year through several programs to attract new funders.
"Currently Indonesia is in the renaissance of the Islamic finance industry. NATURAL sees the increasing trend of Islamic finance. This means that many people are already literate in making financial migrations, one of which is joining the P2P fintech sharia-based," said Alami's Founder & CEO Dima Djani.
It was recently reported that ALAMI has acquired PT BPRS Cempaka Al Amin. When asked about ALAMI's plan to acquire the company, Dima was reluctant to explain further. He emphasized that it is possible in the future to open other business models other than p2p lending. However, you must measure the company's capabilities, markets, and other infrastructure before expanding your business.
"ALAMI believes that Islamic finance in Indonesia has great potential. Through product development, we always strive to support the growth of Islamic finance," said Dima.
Early last year NATURAL had pocketing funding worth $20 million (over 283 billion Rupiah) in the form of equity and debt led by AC Ventures and Golden Gate Ventures. Quona Capital participated in this round.
Both AC Ventures and Golden Gate Ventures were the previous investors to lead the early-stage funding of $1,5 million at the end of 2019.
Based on the latest OJK publication, as of January 2021 in Indonesia there are 11 registered sharia p2p lending platforms. A total of 3 of them have obtained licensed status, namely Investree Syariah, ALAMI, and Ammana.
Collaboration with Bukalapak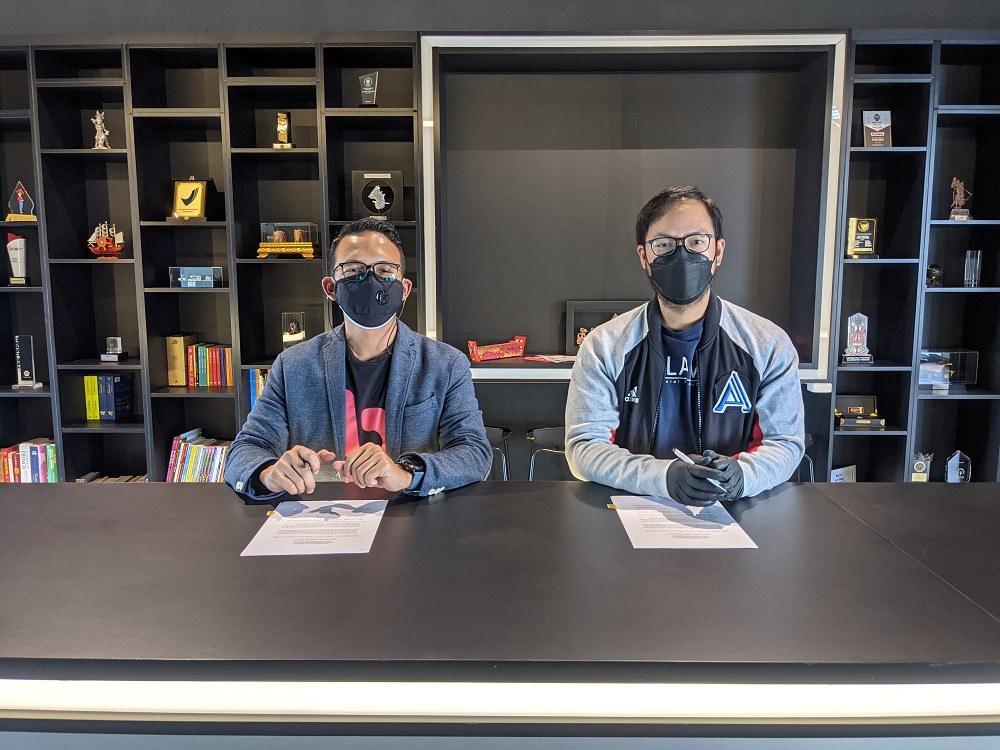 Departing from a similar commitment, namely to support the productivity of local SMEs, ALAMI established a strategic collaboration with Bukalapak through OpenProcurement. NATURAL's contribution in this case is in terms of the distribution of sharia financing. BukaProcurement itself is a line of business e-procurement, targeting the B2B customer segmentation.
"Digital procurement business (e-procurement) become one of the drivers for SMEs (selling partners) to be able to increase their business exposure to the B2B and B2G scale. To achieve that, financing also needs to be given a variety of options. One of them is sharia financing."
Previously, ALAMI has also established strategic cooperation with eFishery through the program paylater sharia to farmers who are included in the eFishery community. Through this collaboration, ALAMI has reached 504 fish and shrimp cultivating SMEs spread across 20 cities in Indonesia.
"This shows the passion of the community in achieving their financial goals with competitive returns and according to Islamic finance, and at the same time supporting SMEs in this sector to continue to grow," said Dima.
In the future, ALAMI hopes that there will be more SMEs that can increase transactions in the sector e-procurement through sharia financing. This can later present more financing options, ultimately making exposure NATURAL to business actors who want to explore further financing opportunities that are not inferior to other financing providers.
Application Information Will Show Up Here
Are you sure to continue this transaction?
processing your transactions....