Recruitment Service Promotes the "Talent Marketplace" System, the Concept is a Company That Finds Talent
Reportedly, it has received series A funding from Venturra Capital and Prasetia Dwidharma
In the midst of competitive recruitment platform services, innovation remains the key to winning the market. At least that's what Ekrut believed. local platform linking potential talent to business needs. Throughout 2018, the startup founded by Anthony Kusuma and Steven Suliawan has released several new features, including: talent marketplace and marketplace curation algorithm (MCAs).
Marketing Manager Recruit Aldo Immanuel explains, the concept talent marketplace what is carried is based on data science, claimed to be the first in Indonesia. While MCA is a engine data which is the main "brain" of the process of matching talent with the company's needs.
"Other services mostly still use the concept jobportal, companies post vacancies, hoping to find suitable talent. While at Ekrut we use the opposite concept, talent registers and companies will look for candidates according to their preferences," explained Aldo.
With this concept, Ekrut assesses that it will simplify and speed up the recruitment process, from what usually takes 2-4 weeks, now only in minutes. Recruitment from the beginning focused on fulfilling talent in the information technology field.
"All the technology we build is centered around how we can connect these thousands of companies with the talent they need quickly and relevantly," continued Aldo.
Supported by ex engineer Tesla for product development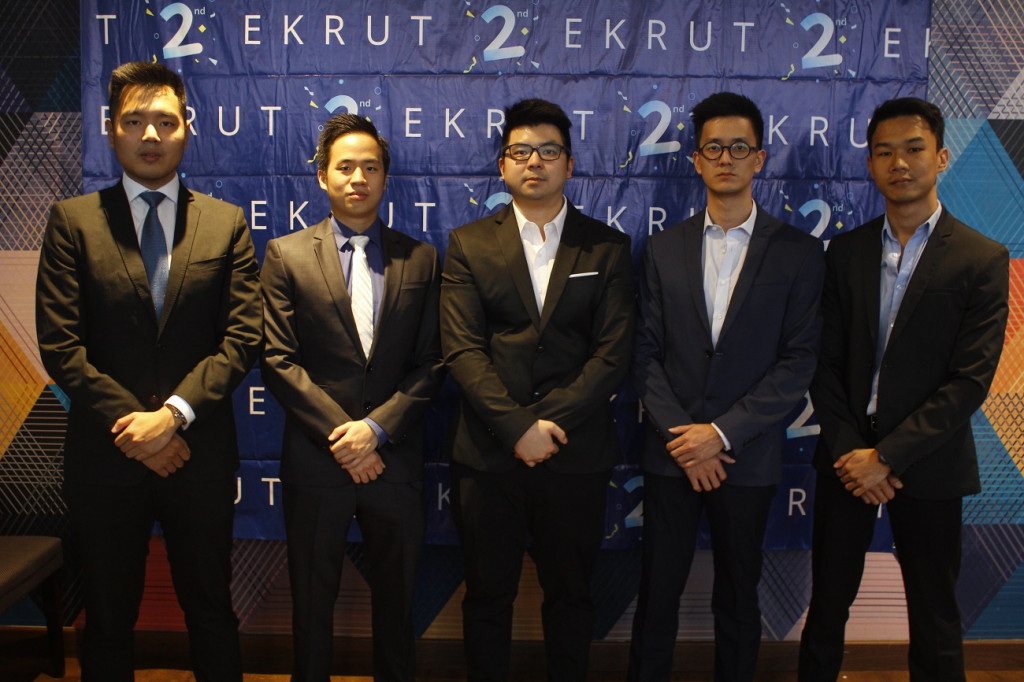 Around December 2018, Recruits were rumored to get series A pendanaan funding from Venturra Capital and Prasetia Dwidharma. In the interview session we tried to confirm this, but the Recruitment party could not provide further information. Previous Recruit earn initial funding from East Ventures.
Recruitment will carry out many agendas in 2019. According to Aldo's explanation, one of the focuses is product development. The mission remains the same, trying to produce the most efficient technology and services for the recruitment process, both from the HR side of the company and applicants.
"Product roadmap we are very busy this year especially since the arrival of ex senior engineer Tesla was our Chief of Product at the beginning of Q4 yesterday," explained Aldo.
Since concept talent marketplace launched in early 2018, the total number of job seekers who joined soared, from hundreds to close to one hundred thousand people. Likewise statistics on vacancies, interview processes, and recruitment, increased rapidly compared to the previous year.
According to Aldo, this was driven by the use of data science and algorithms that allow companies in Recruitment to get the best recommendations to meet their needs.
Application Information Will Show Up Here
Are you sure to continue this transaction?
processing your transactions....