Digital Artists in Southeast Asia Build Online Communities to Drive NFT Adoption
NFT Malaysia, MetaRupa, and NFT Asia educate and empower new NFT adopters across Southeast Asia.
Ruanth Chrisley Thyssen continued to follow the news after learning that the Indonesian Navy's KRI Nanggala-402 submarine was found missing on the morning of 22 April. The Bali-based Oscar and BAFTA-nominated sound designer, whose family members serve in the navy, later learned that the submarine found drowned and shattered into pieces carrying 53 crew members who are confirmed dead.
"I empathize with the entire crew," Thyssen said. "As the news spread across various social media platforms, I saw a video in which a boy went on a rampage to prevent his sailor father from leaving for work. The video is very touching," he added.
The incident motivated Thyssen to create a work of art worth NFT to raise funds to support the families affected by the tragedy. Together with his wife, Cindy Thyssen, the two created a work of art called 53 Never Forgotten, a loop 53 second animation of a submarine floating between animated waves, filled with 53 sound layers.
The fundraiser, which began at the end of May, came at a time when NFT was on the rise because of Beeple with its sold-out work Everydays: The First 5,000 Days. for USD 69 million in March. Other works, such as Stay free, by activist Edward Snowden, sold for $5,4 million in April. Replicator, by artist Mad Dog Jones, sold for USD 4,1 million in the same month.
Thyssen's NFT fundraising project, however, only raised around USD 2.000 on November 8, far from its minimum target of USD 3.000. "Sales are not very good. Most of the buyers and collectors in the NFT space are from the West. Most donors in Asia or even Indonesia haven't entered the NFT space, and they don't know how to contribute," said Thyssen.
Even though the trading volume of NFT worldwide has skyrocketed to USD 10,7 billion in Q3 this year, up 704% from the previous quarter in Southeast Asia, according to Thyssen, language barriers, expensive transaction fees, and a lack of local NFT communities have slowed adoption.
Despite the challenges, local artists see NFT as a potential new source of income. Some of them, like Thyssen, even set up online communities like MetaShape to encourage education about the NFT space. Launched in June, the platform also functions as a NFT exhibition hall. Since airing, he has amassed over 400 members on his Discord channel.
"The biggest problem Southeast Asian artists face is that they don't know where to start. Most of the orientation information and resources are not available in the local language, and not everyone is fluent in English," he said. MetaRupa members help others by translating relevant information into Indonesian, added Thyssen.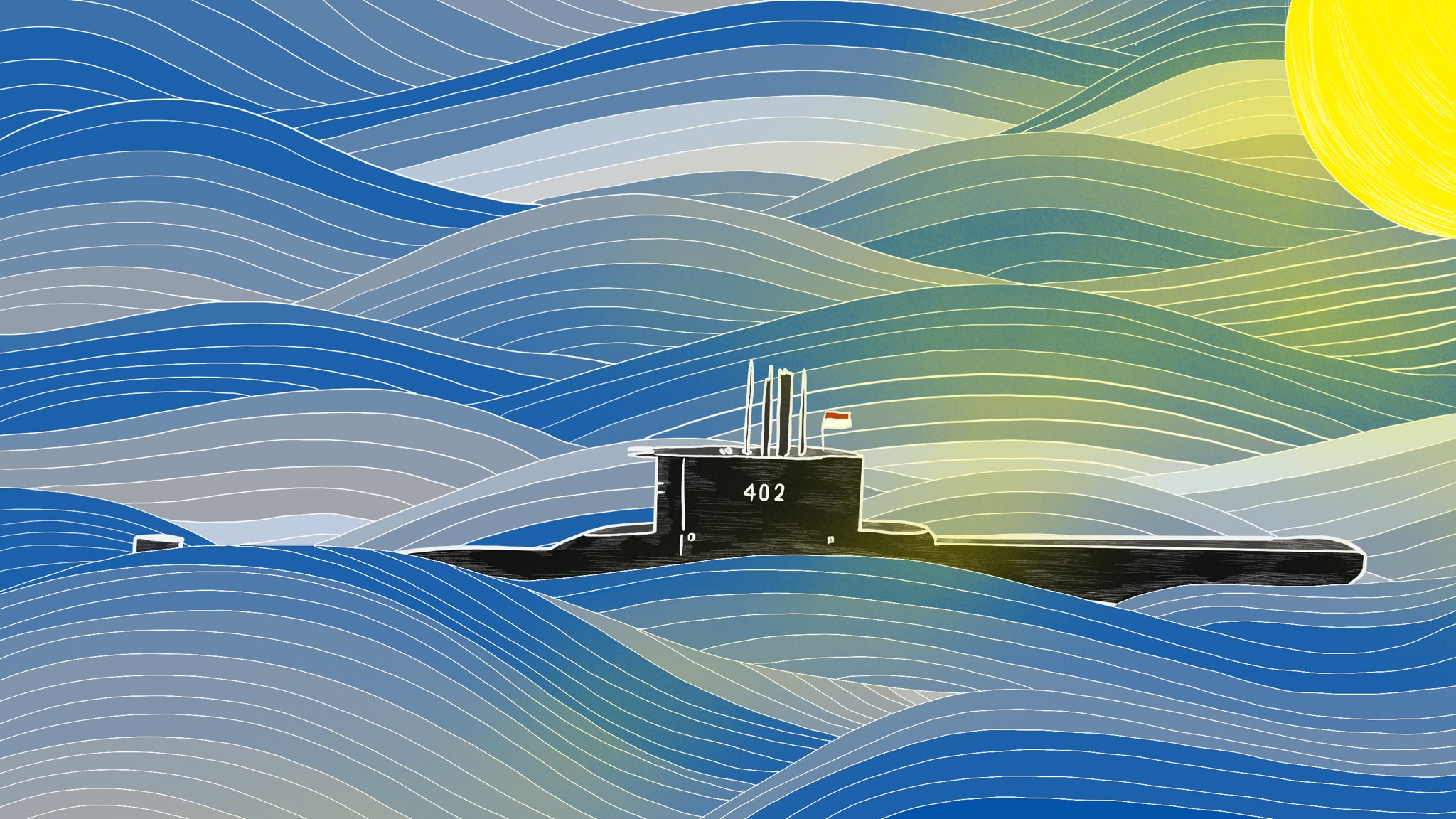 Breaking down barriers
Malaysian artist Munira Hamzah has always been passionate about creating pixel art. He's also a big fan of the band rock Linkin Park. In February, Munira plunged into the world of NFT with a creation called Mike Doge Twerke, which depicts Linkin Park lead vocalist Mike Shinoda and his wife Anna, dancing in animal costumes. This art is inspired by a scene from Twitch about Shinoda's collaborative recording,"Dropped frames." He was surprised to know that the same Shinoda was first buyer the artwork costs MYR 7.400 (USD 1.780) as soon as it's released.
As he began to create more NFT-based works, Munira realized that only a few Malaysian artists were present in the space. "Most Malaysian artists are isolated. They don't know each other at all," said Munira, who is also known online by the name Mumu The Stan, to KrASIA.
Navigating crypto payments becomes one of the significant difficulties for new artists, not to mention the "gas fee" for printing NFTs, or the payments required to compensate for computing energy to create new blocks of information or contracts on blockchains, such as Ethereum or Tezos. OpenSea, one of the most popular NFT marketplaces, charges gas fees from artists when they create a new account, plus printing fees or asking fee borne by the artist or buyer, depending on the transaction at which the NFT was sold. Printing fees on the Ethereum blockchain fluctuate according to supply and demand for processing power, from USD 10 to USD 100. The platform also charges 2,5% of the final transaction as a service fee.
To encourage more artists to enter the NFT space, in March, Munira founded Malaysian NFTs, a digital community that connects local content creators on social media and Discord. The platform helps local artists by covering the cost of printing their first NFT on the Tezos blockchain, while also hosting a "mentor party" to connect and educate people who want to create their first NFT-based work. Creating a new piece of art on the Tezos Blockchain currently costs around 0,08 tez (XTZ), or USD 0,50 at the current exchange rate. NFT Malaysia was able to cover these costs thanks to donations, fundraising, and the sale of the original NFT, Munira said.
While local communities like NFT Malaysia and MetaRupa have helped break down barriers, building a solid and active community is not an easy process. Clara Che Wei Peh, founder Asian NFT, one of the largest communities of its kind in the region, told KrASIA that the group spent months gathering members and developing a community culture.
"In the beginning, it was very difficult to find different NFT artists in Asia and connect with them. In February, I felt that the space was mostly focused on the West," he said. "When I spoke to several artists, especially those based in Singapore, we realized that people are looking for spaces to cultivate a sense of belonging. A community to share resources and learning, and to stay in touch with all that's going on. We then created that community on Discord."
NFT Asia has amassed more than 2.700 members. "We always encourage our members to create their own projects, attend and host events, and connect with other players. Every Monday, we will host game night which is not necessarily related to NFT. This is just to foster a sense of togetherness," said Peh, who is also an art researcher and curator.
Development of NFT adoption in Southeast Asia
While the NFT market is still immature in Southeast Asia, the region is becoming a crypto hub. Vietnam, the Philippines and Thailand ranked second, third, and fifth respectively in terms of crypto adoption in 55 countries in 2020, according to date from Statista.
Thyssen believes that crypto adoption will help propel the NFT market "soon." He also mentioned how fast the growth was play-to-earn game as Axie Infinity in the region can also influence more people to join the NFT space.
A series of crypto arts events have also emerged across Southeast Asia in partnership with the local NFT community, including Art Moments Jakarta, Art FairPhilippinesand CryptoArt Week Asia (CAWA). Malaysia NFT partnered with CAWA in July to launch first crypto art gallery in Malaysia, while 53 Never Forgotten became the first NFT artwork to be displayed at Art Moments Jakarta 2020.
"The artistic style that comes from the creative community of Southeast Asia is very different from what we see in the West. So far, we've looked at very specific, minimalistic, abstract artwork. But when you find some works by local artists, you can immediately tell that they are the work of Southeast Asian artists," said Thyssen.
The "unique cultural influence" of Southeast Asian artists will bring more color to the NFT space, which has so far focused mostly on the West, added Munira.
"The more Asian artists bring their cultural influences and perspectives into the NFT space, there will be more diversity, not only in the artists [background] but in the art content itself," he added.
-This article was first released by KRASIA. Re-released in Indonesian as part of the collaboration with DailySocial
Are you sure to continue this transaction?
processing your transactions....