Guide to Using Multi-Guests on TikTok Live: Maximize Engagement with Viewers
Increase Audience Engagement with the Multi-Guest Feature on TikTok Live
TikTok has become one of the most popular platforms in the world, and one of the interesting features it offers is the ability to broadcast live or TikTok Live. When you want to increase engagement with your audience in TikTok Live, the multi-guest feature is the perfect solution.
In this article, we will discuss what the Multi-Guest feature is in TikTok Live and provide a step-by-step guide to using it.
What is Multi-Guest on TikTok Live?
Multi-guest is a feature that allows TikTok creators to host guests during their live broadcasts. It opens pintu for more diverse interactions with your audience and friends.
Viewers can submit requests to join as guests, or you as the creator can invite a limited number of guests to connect in audio or video mode. Additionally, viewers can give gifts to creators and guests during LIVE video sessions.
Benefits of TikTok LIVE's Multi-Guest Feature
Increase Engagement
With guests, your live broadcast can be more interactive and interesting for the audience. Guests can provide additional insights or participate in various activities that you do in LIVE.
Collaboration
You can invite other creators or your friends to join as guests, so you can collaborate together real-time in one live broadcast.
Rewards and Support
Viewers have the opportunity to give gifts to you and your guests during the live broadcast which can be a source of additional income.
How to Invite Guests to Join TikTok LIVE
Here are the steps to invite guests to join your TikTok LIVE:
Open the TikTok application and start broadcasting live.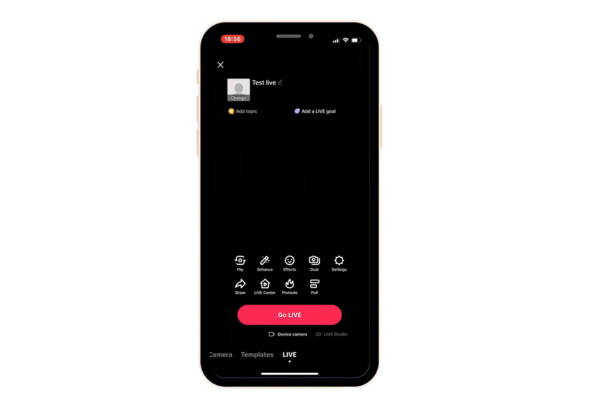 Credit picture by Yalan App (YouTube Channel)
During your live broadcast, click the button Multi-guest at the bottom of the screen to start inviting guests.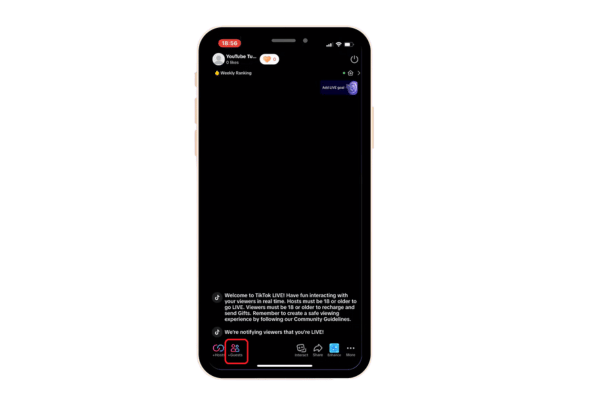 Credit picture by Yalan App (YouTube Channel)
Click Invite and select the friends or followers you want to invite as guests.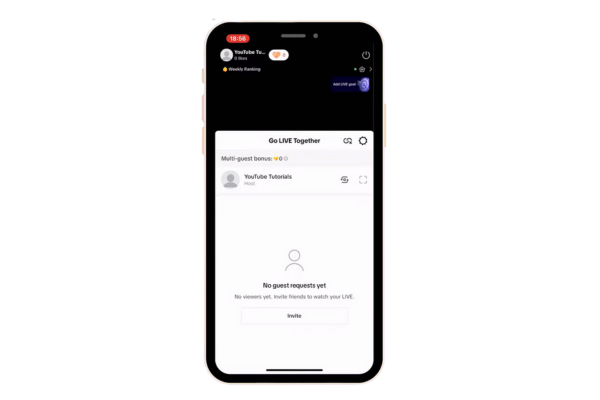 Credit picture by Yalan App (YouTube Channel)
If a guest/viewer sends a request to join your LIVE, you will also receive a notification. Click Accept to approve the guest's request.
How to Manage Your TikTok LIVE Multi-Guest Settings
Apart from inviting guests, you can also manage your TikTok LIVE multi-guest settings to make the live experience more engaging. Here are the steps:
During a live session, click the button Multi-guest at the bottom of the screen.
Select menu Settings to access additional settings.
In this menu, you can set panels, grids, and fixed layouts. Panels are layout settings that keep you on the main screen. A grid is a layout arrangement that provides more exposure for guests. Meanwhile, a fixed layout is a type of layout that has the same position, regardless of the number of participants.
By using the multi-guest feature and managing settings wisely, you can create a more engaging and interactive TikTok Live experience for your viewers. Take this as an opportunity to collaborate with your friends, entertain your audience, and gain more fans on the ever-growing TikTok platform.
Are you sure to continue this transaction?
processing your transactions....