Intel Gamer Days 2023 "Leap Beyond": An Immersive Experience and Full of Exciting Challenges
Filled with various interesting events and activities such as thematic rooms, workshops, to esports tournaments
The world-class computer technology manufacturer, Intel, recently held an event entitled "Intel Gamer Days Leap Beyond" in Jakarta. This event, which targets gamers and tech enthusiasts, is not only related to Intel's superior products, but also offers experience, adventure and adrenaline for the participants.
Experience Exciting Intel Leap Beyond The Rooms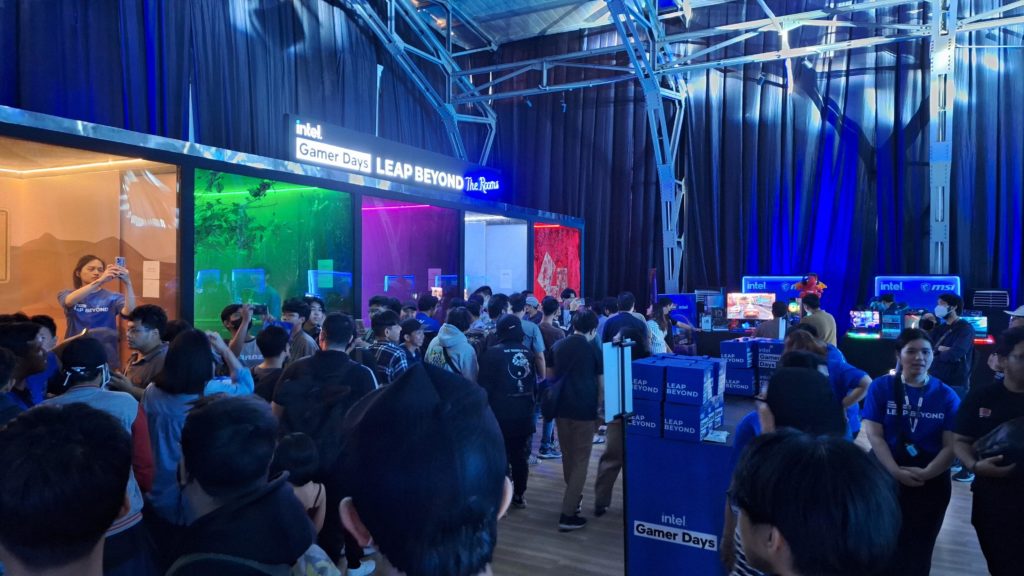 One of the main attractions of the event which was held at Pos Bloc, Pasar Baru, Central Jakarta on August 12 was 'Intel Leap Beyond The Rooms', a gaming room installation presented to visitors, with a different thematic atmosphere and challenges.
There are 5 (five) thematic gaming rooms namely 'Stay Cool' with a desert-like atmosphere, 'Hidden Forest' with a wilderness atmosphere, 'Smoke Screen' which is full of smoke, 'Snow Bound' with slippery snow fields, and lastly ' Red Room', which presents a horror atmosphere typical of a haunted hospital that makes your heart beat faster.
In the thematic gaming room earlier, visitors are offered attractive gamification and prizes. After successfully passing it, a mystery box awaits with attractive surprise prizes from Intel such as Intel 13th Gen Processors, VGA Cards, Mice, and various other accessories.
Intel Gamer Days Leap Beyond Esports and workshops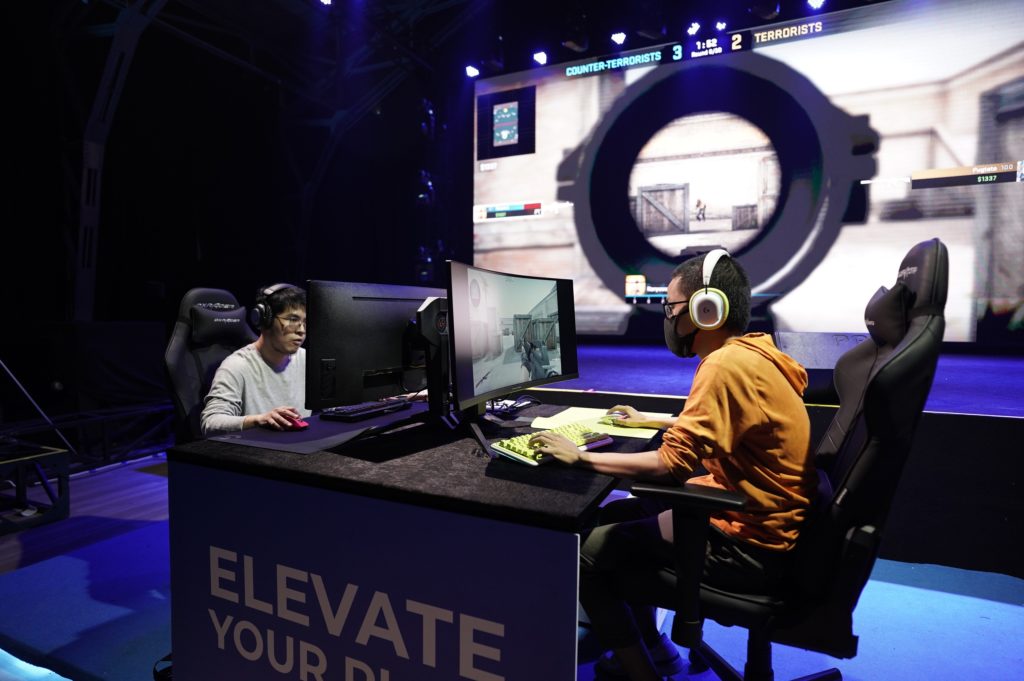 The challenge and gamification in Intel Gamer Days Leap Beyond doesn't end there. Visitors were also invited to take part in other activities at various sponsor booths that offered on-ground challenges, of course there were various attractive prizes that participants who successfully completed the challenge could bring home.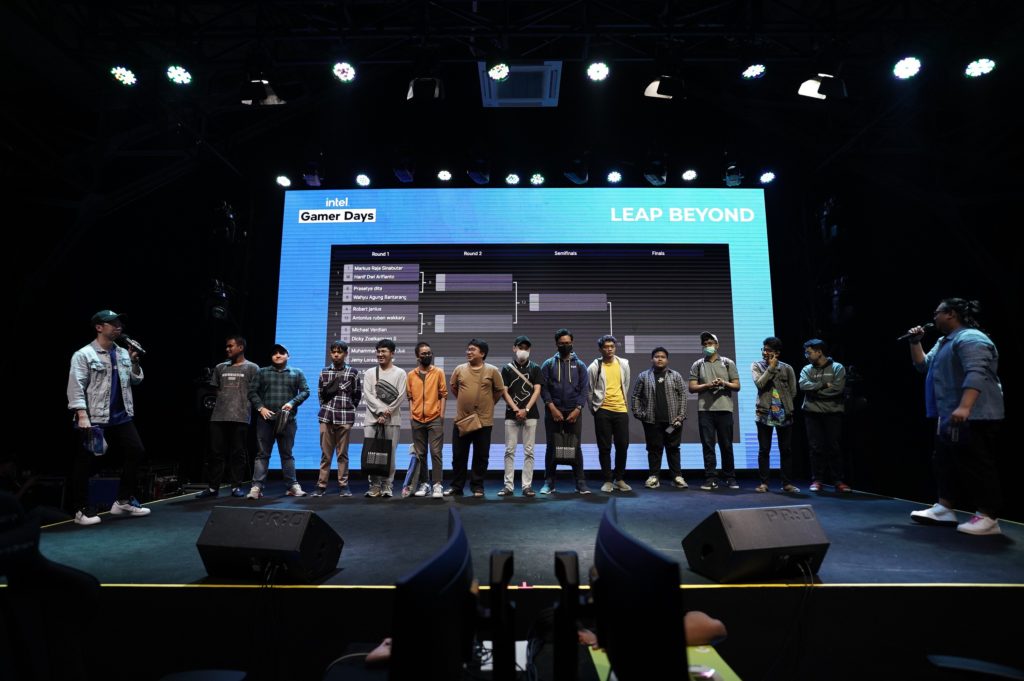 For esports enthusiasts, an esports tournament with the Counter Strike game will also be held at this event. The prizes are no joke, prizes are provided in the form of tickets to Intel Extreme Master Australia, high-quality monitors, to sophisticated gaming laptops.
There are eight matches held in this Counter Strike esports. The first winner was won by a gamer named Juan Sulthon Iskandar who won a trip to the Intel Extreme Masters (IEM) which will be held in Sydney Australia this year, followed by Hanif Dwi Arifianto as the runner up who won a laptop prize from MSI, and in third place occupied by Dicky Zoelkarnaen with the prize monitor ASRock.
You can also get the same opportunity, namely to win a trip ticket to Sydney to watch IEM, by purchasing an Acer laptop at the official store Blibli and Tokopedia.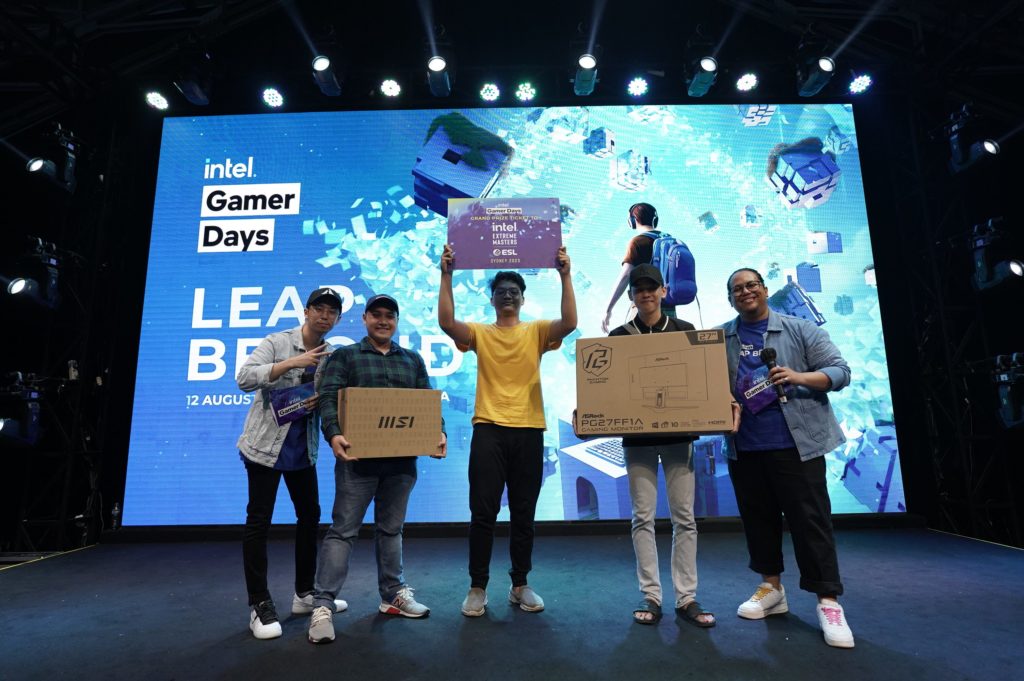 Apart from esports challenges and tournaments, this event also provides insights about technology, the gaming industry, and of course Intel through various workshop sessions.
"Caster Isn't Just Screaming" by Antonius Willson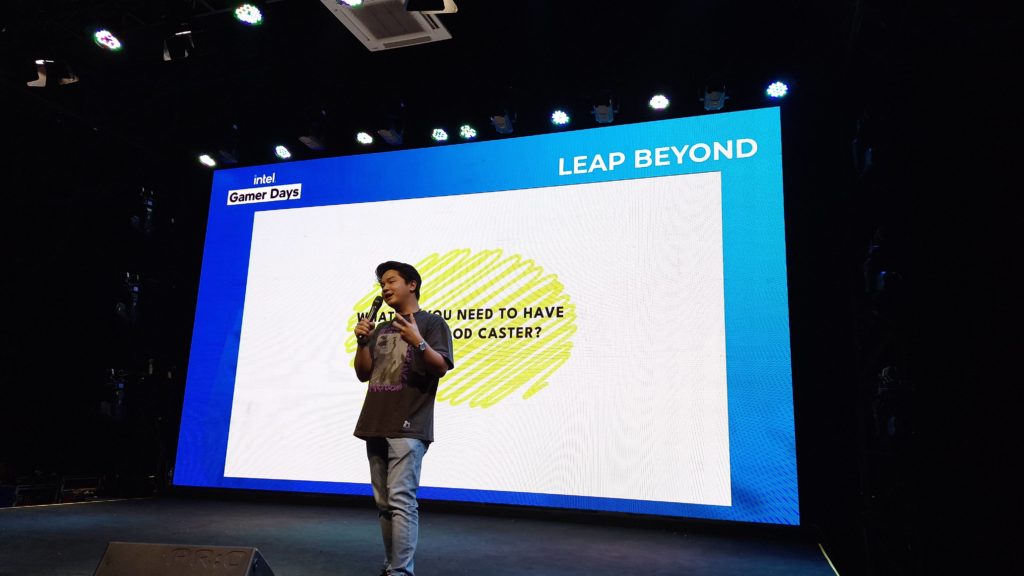 In this workshop, Antonius Willson describes the true essence of being a Game-Caster. Not just "screaming", being a Game-Caster means mastering the art of storytelling, in-depth analysis, being an interesting host, and being an entertainer. Antonius explained that there are two types of Caster namely; Main Cast and Color Cast/Co-Caster. Main Cast must be able to play by play, while Color Cast/Co-Caster must be analytical, adding details that might have been overlooked and setting up context.
"How To Enter Game Industry" by Kris Utomo
In this session, Intel invited Kris Utomo, who is known as one of the country's game developers. In this session, Kris talked a lot about his knowledge regarding the pros and cons of choosing a career path in the gaming field and industry. Most of the presentations were about how to set up an indie game studio, in addition to the choice to work at a well-known game studio.
"Overclocking with Intel: Optimize Gaming Performance" by Ava Jonathan
Overclocking has long been a way for gamers to maximize the capabilities of PC devices for gaming purposes. Through this session, Alva, a professional overclocker from Jakarta who is also known by the nickname "Lucky_n00b" explained tips and tricks about optimal overclocking with the support of the latest technology, especially those presented by Intel.
"Powerful Content Creation" by Anjas Maradita
In this session, Anjas Maradita shares knowledge about how to become a content creator that is relevant today. In the world of gaming, creator content has also recently become a sector that has received quite a lot of attention. This is evidenced by the large number of content creators specific to gaming who have been successful and attracted the attention of a broad and massive audience. In this session, Anjas also did not forget to share tips and tricks, as well as show his skills in creating interesting content in a short time.
"Tech Talk: Beyond Performance" by Dedy Irvan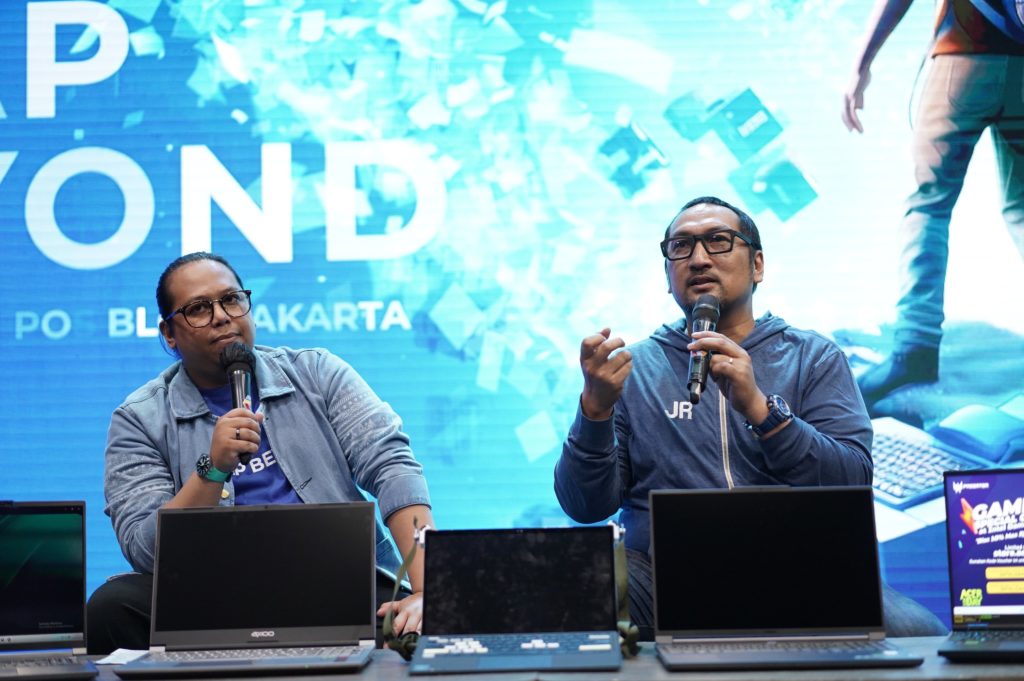 In this session, Dedy Irvan from Jagat Review shared various tips and tricks related to PC performance. He explores it by discussing the issue of 'Bottleneck', a problem that is often faced by users, and how to overcome this phenomenon. According to him, the bottleneck source is very dependent on the software that is running. Especially in the context of games, Dedy explains the concept of CPU bounds and GPU bounds, although these factors can differ depending on the type of game and its settings. As an intermezzo, Dedy Irvan held mini games, gave mystery box prizes to two lucky visitors.
In addition to the above workshops, there are many other workshops held at the event where the gamers gather. For example, product presentations from Alienware, Aorus, ASRock, Legion, MSI Notebook & Component, Predator, Pongo, and also ROG Notebook & Component. Apart from presentations, the brands were also given space to activate booths for marketing purposes, and also to share product experiences with visitors.
Not only that, Intel Gamer Days also did not fail to invite the community to provide various insights to the participants. For example, the Community Games & Panel session by Advance Guard, which is known as a fighting game gamer community, and also the Indonesia Speedrun Community.
Intel Gamer Days Leap Beyond is certainly not just an ordinary gaming event, this event is specially packaged to combine technology, experience, and also education. In terms of activities, prizes, and various insights, all of this is proof that the world of gaming and technology always offers something new, a reminder that we must always be ready to 'leap beyond' in this dynamic technological development.
Are you sure to continue this transaction?
processing your transactions....