D2C Startup Claude Raises Seed Funding from CyberAgent Capital and Prima Fund I
Established since 2018, Claude focuses on developing women's fashion products
Startups direct-to-consumer (D2C) fashion for women "Claude" announced initial funding from investors CyberAgent Capital and the Prima Fund I family office. The amount received was not stated.
Claude will use the fresh funds to increase current product offerings and strengthen markets it has penetrated outside the Indonesian market, such as Southeast Asia, Europe to the United States.
In the official statement submitted, Claude Tommy Budihardjo Co-founder and CEO said, "In this globalized world where technology allows us to cross borders real-time, become a global company capable of boosting total addressable market up to hundreds of times, while strengthening the brand that we always maintain."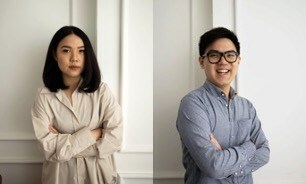 He explained, Claude runs a business model that is considered revolutionary because it uses a system batch micro for each new design. Then, produce more once demand proves soaring. This step is able to minimize waste while increasing speed in offering new designs.
Combined with the analysis system real-time built by himself, Claude understands the behavior and tastes of customers thoroughly real-time and hence can adapt instantly.
Since its establishment in 2018, Claude has focused on women's fashion. Not only providing their products on digital platforms, companies also enter outlets offline. Now spread across three locations in Jakarta, and one location in Singapore. Besides Tommy, Christie Johana also joined as co-founder.
"The clothing industry is one of the largest contributors to waste - mainly due to unsold stock - this industry is late for change, and we are pleased to lead the way with our successful business model that cuts finished goods waste by up to 90% and maximizes revenue and profitability at the same time, " he added.
CyberAgent Capital Managing Director Nobuaki Kitagawa gave his statement. He said, "Indonesia is one of the largest consumer retail markets in the world. With Claude's strong brand values ​​and the experience brought by the management team, we believe that the company can bring a unique value proposition and be well received by the Indonesian and Asian apparel markets." Great Southeast."
D2C is growing rapidly in Indonesia
A similar business model, D2C, is currently growing rapidly in the Indonesian and Southeast Asian markets. DailySocial.id noted that there are more than 40 Indonesian D2C brands with the majority from the F&B, fashion and beauty segments. Some of them already have a strong buyer community base and have even entered the realm mass retail.
Apart from focusing on specific products like Claude, a number of startups choose starting points as a platform "brand aggregators". They focus on acquiring brand to be accelerated through adding value propositions, investment, and digitalization. Hypefast, Tjufoo, Open Labs are local startups playing in this space.
A number of local investors also deepened their investment hypothesis into D2C startups. Latest there Creative Gorilla Capital which announced a managed fund of up to IDR 300 billion to focus on investing in D2C startups. CGC is a new venture capital platform in collaboration with Future Creative Network (FCN), Vynn Capital, and omnichannel developer startup Pomona.
Are you sure to continue this transaction?
processing your transactions....