How Really Is a Sharia Fintech Company?
For Muslims in Southeast Asia, this service is very useful, even needed
Asia is driving the growth of a new type of business in the fintech world. With an estimated $22,7 billion disbursed at the end of 2018, the region's financial industry has undergone a significant technological shift.
This includes the Islamic financial industry which is increasingly becoming a focus in Southeast Asian countries with the largest Muslim population, such as Indonesia and Malaysia. In fact, Islamic or sharia-based finance refers to financial activities that are carried out in accordance with Islamic law. There are approximately 1,6 billion Muslims in Asia - the majority of whom are based in Indonesia - who demand sharia-based financial solutions that are inclusive and effective, enabling other segments of a wider reach in society, including those who are not yet covered by banking or banking services. underbanked.
According to a global accounting firm, KPMG, there are approximately 438 million unbanked people in Southeast Asia, with the majority of consumers in economies like Indonesia, Malaysia or the Philippines having very little access to financial services. For 240 million Muslims in Southeast Asia, sharia-based fintech companies are an alternative financial solution, such as platforms P2P and crowdfunding, with a fast acceptance process and wide access.
Sharia based
According to Shabana M Hasan, an expert from the International Sharia Research Academy on Islamic Finance in Malaysia (ISRA), Islamic finance is a financial system that is passed on from the Islamic holy book (Qur'an) and the traditions of the prophet (Sunnah). The basic principle of the Islamic financial system is the enforcement of justice and equality in all deals and transactions. This is manifested through four fundamental prohibitions: usury, speculation (qimar), income in advance (masyir), uncertainty (gharar).
In short, usury refers to any form of interest that multiplies the return on a loan. In Islamic finance, this is not allowed because it can lead to wealth inequality, increase in debt, and lead to exploitation. Speculation (qimar) is the same as the term zero sum game where in financial transactions, the winner will get wealth from the amount of the loser's expenses. Islam forbids financial speculation because it represents an immoral persuasive act. Income in advance (maysir) refers to the type of income generated according to luck. Uncertainty (gharar) includes every transaction that has elements of ambiguity, uncertainty, and risk. For example, sales with prices or goods that are unclear in nature and are considered invalid. This is also the basis for the prohibition of various financial instruments that are passed on - such as: futures and options - in Islamic finance.
In order to avoid usury and various prohibitions, sharia-based finance is now leveraging asset and equity-based deals to promote risk sharing. The reason is to align the interests of all parties fairly and equally.
The presence of the fintech industry, according to Shabana, will have a big impact on customers, especially in terms of financial inclusion and convenience. "Sharia fintech startups have opened a new source of funding for SMEs [small and medium-sized businesses], which in fact will find it difficult to obtain sharia-based income from banks. So, with sharia fintech services, those who have not been reached by bank services can start their credit history for achieve financial inclusion."
Sharia fintech companies also launch simpler, more convenient and user-friendly financial activities for customers who want transactions to run in line with the principles in their beliefs. "The efficiency and transparency of fintech not only provides convenience, but also builds public trust in the system as a whole."
To date, fintech has transformed many areas of Islamic finance in Asia. The main types of services offered by Islamic fintech companies are loans peer-to-peer (P2P) , Crowdfunding, money transfer, payment mobile trading platform, wealth management and insurance.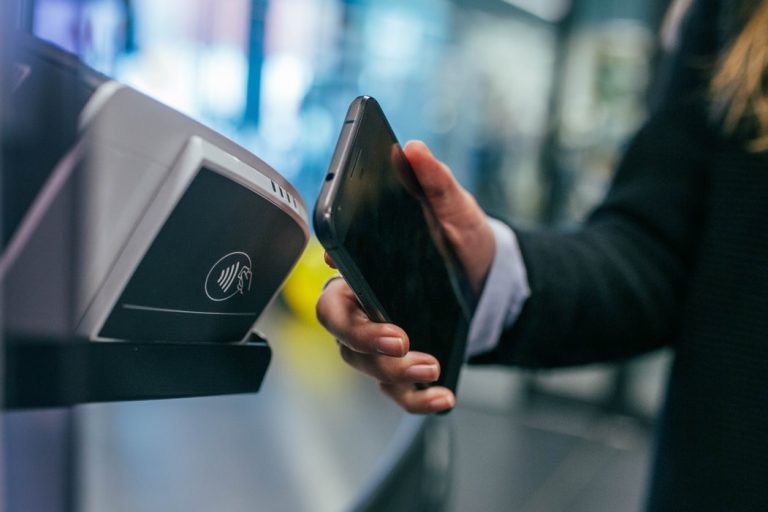 Landscape Development
With sharia-specific requirements, what are the challenges in the development of sharia fintech? According to the IFN sharia fintech landscape - an international initiative that maps the market for sharia fintech companies - there are many businesses that are entering this industry. At the end of 2018, there were a total of 113 companies active or in the inauguration stage; 46% of them are in Asia.
Natural, a company that offers marketplace for sharia-based SME funding, managed to channel IDR 17 billion (USD 1.2 million) through its platform to various SMEs in Indonesia in August 2019. According to Alami founder and CEO, Dima Djani, there is significant market demand for sharia-based fintech solutions in the country. .
"Indonesia has the largest Muslim population in the world, there are more than 200 million people with only 8% penetration of the Islamic banking industry," said Dima. "We believe the overall market potential could reach at least double that amount within five years, following the Indonesian government's plan to increase market penetration to 15% by 2023. While SME demand for Islamic financial solutions is skyrocketing, bank movement is likely to slow from expected. This is Alami's reason for adopting a P2P financial approach to acceleration."
P2P finance, also known as crowdfunding sharia, is a fintech solution that is commonly offered in sharia funding. Using this format, investors start contributing to sharia-compliant projects on the fintech company's platform, in return for principal payments with profits.
Dana Syariah, another sharia-based fintech company in Indonesia, also runs crowdfunding based on sharia principles. The company ended 2018 with IDR 80 billion channeled through a crowdfunding platform with a target of IDR 500 billion by the end of 2019.
Atis Sutisna, founder and CEO of Dana Syariah explained that to ensure all projects on the platform are compliant with sharia principles, the company closely monitors the selection process until its completion. "For example, before financing a property project, our analysts will first analyze the feasibility of the project for funding. When all requirements have been met, our team will determine the costs for building materials, as well as operational costs that require funding. We will also monitor all development projects to ensure everything is in accordance with the contract and sharia.
Atis also said that every transaction on the platform must be based on sharia law and with the approval of the Sharia Supervisory Board. In Indonesia, the advisory board is appointed by the Indonesian Ulema Council.
Dima Djani from Alami emphasized the requirements of this regulation "Our product and business model must first be screened by the Sharia Supervisory Board and then to the sharia division of the Indonesian Financial Services Authority (OJK). Our CEO and head of product division also attend training on sharia financial products offered by the Assembly. Indonesian Ulama. At Alami, we focus not only on sharia compliance, but also on its principles."
In Indonesia, to obtain a license, the OJK and the Indonesian Ulema Council require each sharia fintech company to have its own Sharia Supervisory Board.
Trust Issues
Although the demand for Islamic finance is not difficult, gaining market trust is a struggle for Islamic fintech companies. Atis Sutisna from Dana Syariah said that credibility is important in this sector. "Market demand for Islamic finance is increasing, they are looking for investment alternatives without usury. However, the biggest challenge is when it comes to credibility. brand."
"There is a stigma circulating around Islamic-related businesses. In the past, there were many cases of business fraud in the name of religion, this created a negative perception among people who claimed to comply with sharia law. This is the reason why public education is important for us, "We try to educate community about our company through community engagement, digital marketing, talkshow on radio, and appearances on TV," added Dima.
Dima Djani from Alami agrees. "We take credibility very seriously. Alami has also won several prestigious awards such as the INSEAD Venture Competition and Taqwatech at Malaysia Tech Week. Our team is also a former bank employee, who understands business and the market."
"However, there is an issue of credibility regarding sharia businesses in Indonesia that are run by non-professionals. This is related to the public's understanding of the concept of sharia finance itself. We feel that there is a lack of market education for the P2P model and sharia finance," he said. Dima. "Indonesia is a country with the largest Muslim population in the world, but the Islamic financial system is not taught in schools, and we see this as a significant challenge when it comes to introducing the public to our services."
This makes it difficult for Islamic fintech companies to recruit personnel, especially when technology conglomerates are starting to absorb talented workers. "As an early-stage sharia fintech startup, we find it difficult to compete with unicorns in the competition to recruit professional IT teams," said Atis.
- This article was first released by KRASIA. Re-released as part of a collaboration with DailySocial
Are you sure to continue this transaction?
processing your transactions....