Reduction of Fore Coffee Outlets and Urgency of Business Adaptation Quickly
Coffee consumption is still a culture of Indonesian people, even in the midst of a pandemic situation
The breath of the retail business is now out of breath, having to survive in the midst of the onslaught of the Covid-19 pandemic. Relying on business offline alone, will not be sufficient to support operations, it is necessary to innovate in the realm of online to accommodate orders and deliveries.
Even when conditions go back to normal, there are no normal conditions that used to be imagined, or are now more familiarly called "the new normal". There will be many strategic adjustments made by retailers to remain relevant to the conditions.
"All models retail will change with this pandemic. Will lead to social distancing, until a vaccine is found. Dine-in maybe need space bigger so it's not efficient, so online delivery and pickup will be the focus. It will change landscape and cost structure all F&B outlets," said Managing Director of East Ventures Willson Cuaca to DailySocial, Tuesday (19/05).
Willson's opinion provides a forecast that is more or less in line with what was explained by the BCG Henderson Institute, the implications of quarantine at home, for a number of businesses, some are suffering, some are reaping profits. Food delivery services will be the most in-demand services, while dine-in most affected.
This condition is reflected in the strategy chosen by Fore Coffee. Fore Coffee CEO Elisa Suteja said management was adapting to changing business situations during the pandemic, one of the initiatives was optimizing store services. offline.
It is mentioned that there are stores that are temporarily closed, merging of some stores, and system upgrades to improve sales services online. Some assets that will no longer be used as a result of the store merger were decided to be sold.
Quote from Tech In Asia, Fore closed 16 stores permanently, 45 other shops temporarily closed during Ramadan. The rest, 72 stores are still operating today.
He also emphasized that rumors about the closure of Fore's operations were not true. One of the staff, according to Elisa, has disseminated some of the company's internal information, causing a wrong perception in the public.
"Fore will not close and will continue to operate. We closed some o and is in the process of selling assets related to these locations. The information circulating that Fore has permanently closed all locations is not true," he said in an official statement, Monday (18/5).
DailySocial contacted Elisa to inquire further which locations were merged or closed and whether there was a reduction in the number of employees. However, until this news was published there has been no response.
Since the large-scale social restrictions (PSBB), the company has followed the applicable rules by limiting services through delivery online and pick up. According to him, channel online make a high contribution to the Fore business. It is claimed that there is an increase of 12,8% in sales online every week.
To maintain demand, the company adds a variety of coffee and non-coffee beverage products in one liter packages that can be purchased on the Fore, Tokopedia, Shopee, and Bukalapak applications. There are nine product variations offered to consumers and sales continue to increase by 22% every week.
Not only that, the company offers Do It Yourself products, consumers can make their own drinks or food with the basic ingredients of Fore products and a variety of drinks to support consumers' body fitness.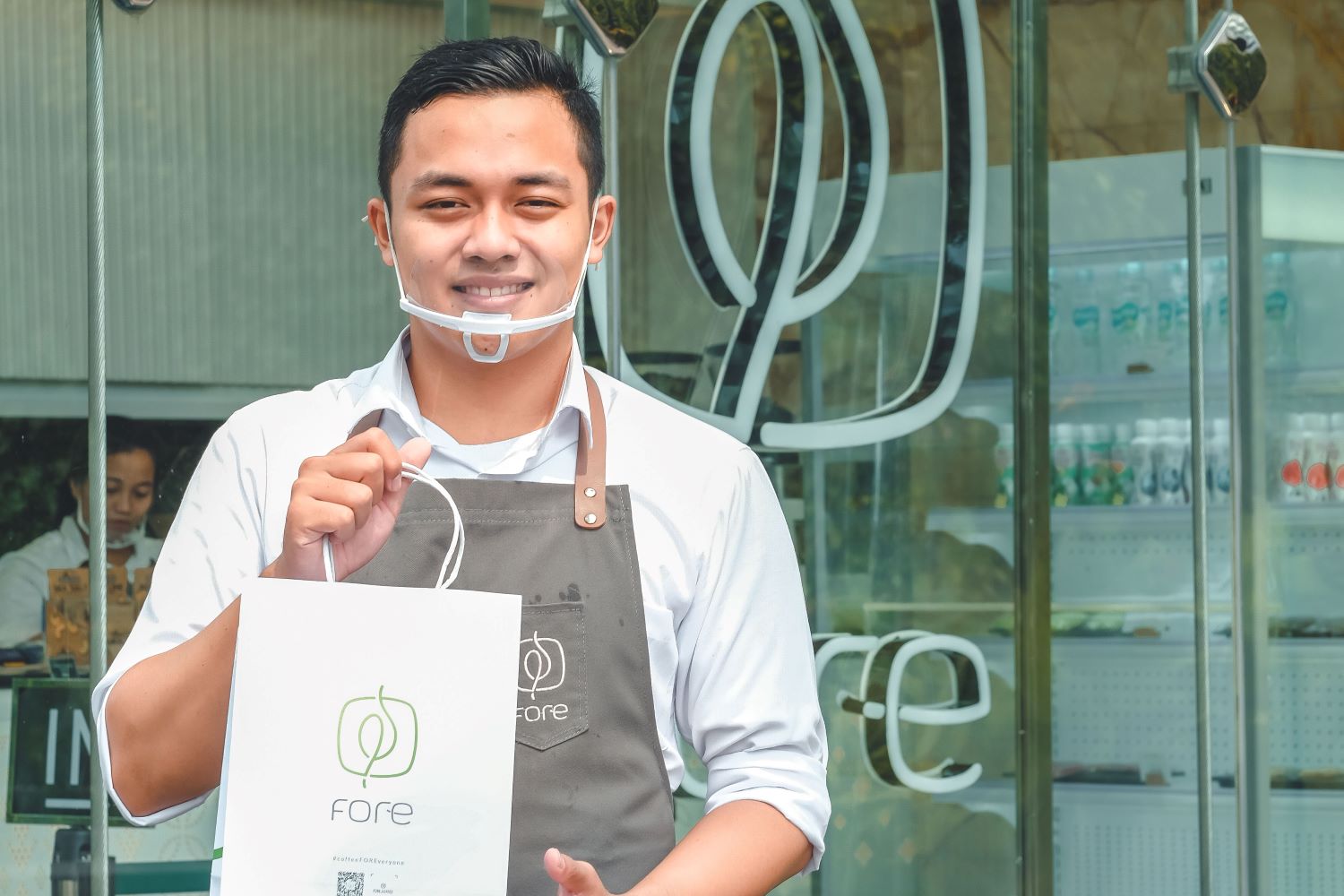 This week, he continued, the company launched a delivery service from application orders titled Barista Delivery. This only applies to orders less than two kilometers from o Fore, will be directly delivered by Barista Fore.
"We believe this can increase the convenience of consumers who receive their products directly from the team that we monitor and are always in good health."
High competition
Competition map new retail like Fore Coffee, in the midst of a pandemic it will be even more fierce, especially since its closest competitor, Kopi Kenangan, has just announced that it has received more than 1 trillion Rupiah. The funding that Fore has received so far has not been that big, both in total.
Optimism for the next fundraiser, according to Willson, remains wide open for Fore. He thinks, the principle of funding is to create a value. As long as Fore can provide more value, funding is definitely available.
"And this isn't winner takes all, which is delicious hell drink one kind of coffee just, Fore has enough capital to survive." For the record, Fore is under the East Ventures portfolio. Initially Fore was an experimental project until it became an official startup.
Adjustment of the location of the outlets, he continued, is part of adaptation and relevance. Stores that should be closed or combined with locations that clearly have far better operations in these conditions, will certainly be chosen instead of imposing irrelevant strategies.
Kopi Kenangan also temporarily closed some of its shops. Of the approximately 300 shops, only 47% of them are operating normally as usual. The rest, experienced a reduction in operating hours and temporarily closed due to the pandemic and the implementation of PSBB.
"We are still expanding to open about 30 outlets per month, yesterday April we added 30 outlets, as well as the next months," said Kopi Kenangan CEO Edward Tirtanata as quoted from Bisnis.com.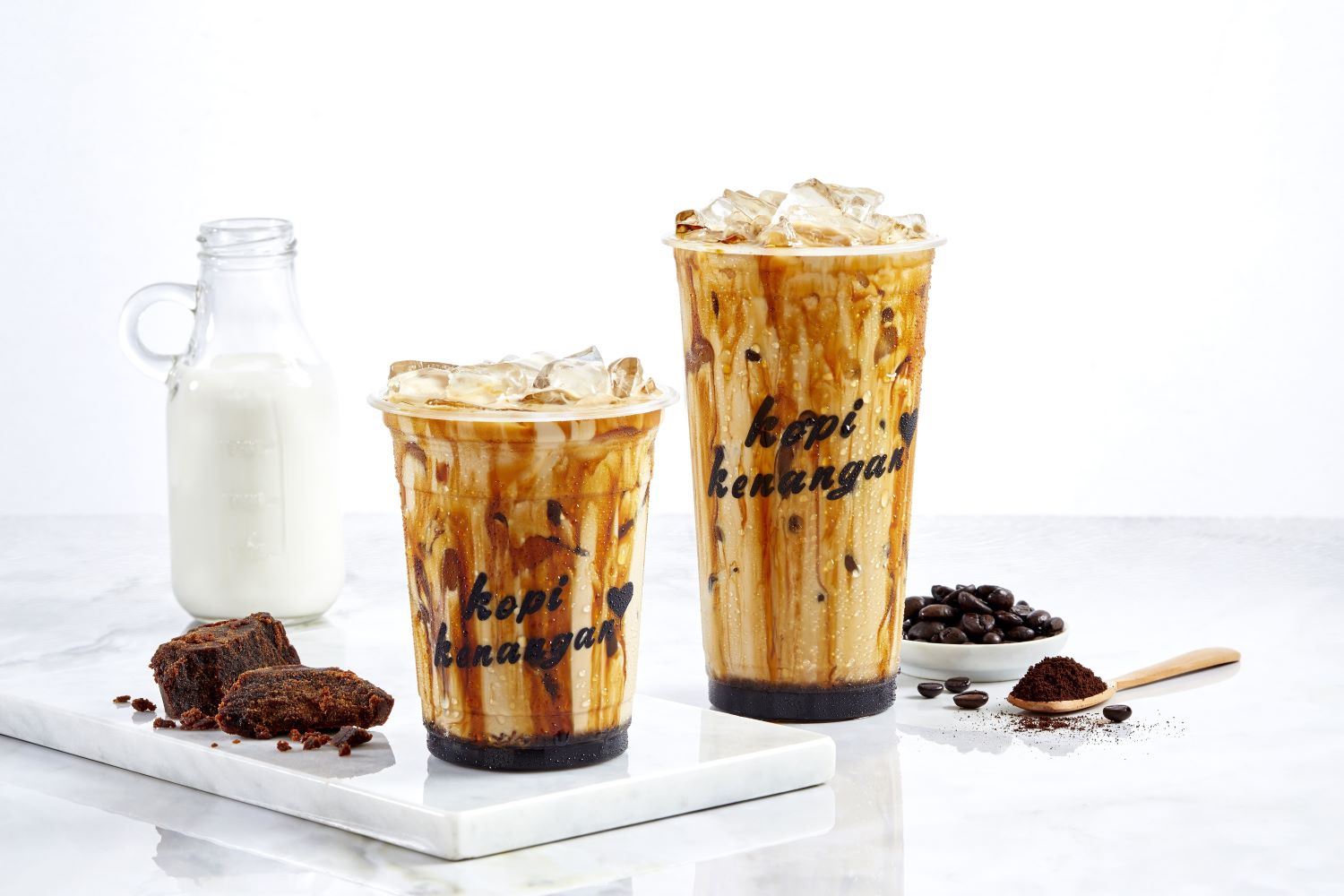 Coffee consumption itself has become part of Indonesian culture. Evidently, during the pandemic, the demand remains. In the GDP Venture summary, titled "The Impact of Covid-19 Pandemic," added that there was a change in food consumption patterns that occurred during the pandemic, according to Firmenich FAST Survey: Indonesians In Time of Covid-19, W3 Mar20.
It was explained that Indonesians eat healthier foods, as indicated by the highest increase in purchases of fruits, vegetables, rice and flours, and fish. Then followed by tea and coffee products, dairy products, and juice to maintain their health. Consumption of carbonated drinks, alcohol, confectionery, desserts, processed foods tends to decrease.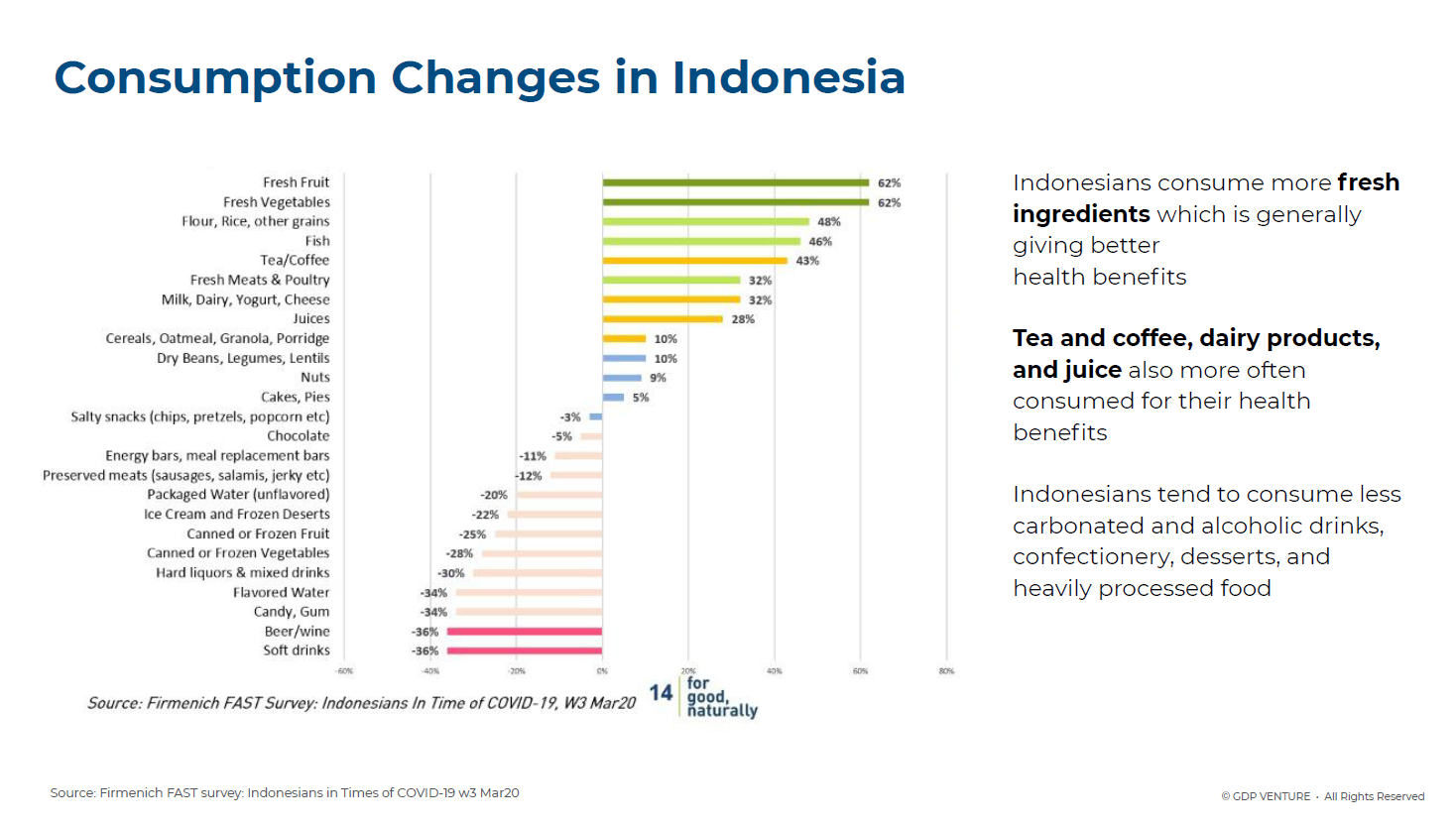 Are you sure to continue this transaction?
processing your transactions....