Recognizing and Overcoming the Problem of Effects Not Appearing on Live TikTok
How to Solve the Problem of Effects Not Appearing on TikTok Live
TikTok has become a hub for creativity and entertainment, where users can easily add various effects and filters to beautify their videos. However, sometimes you may experience problems with effects or filters not appearing as expected.
This article will discuss the introduction of effects on TikTok, how to solve the problem of effects or filters not appearing, and the benefits of using effects during TikTok Live broadcasts.
Get to know the effects on TikTok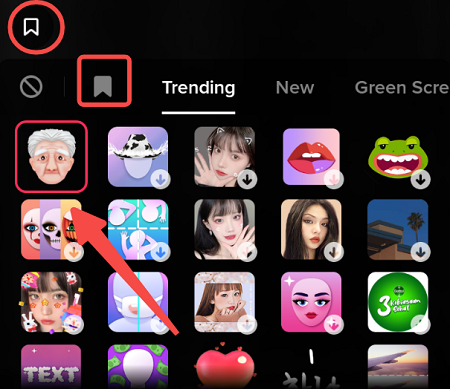 Credit picture by Ginee
Effects in TikTok is a creative tool that allows you to change the look and feel of your videos. With these effects, you can add details, change the atmosphere or give a special touch to your videos. Some of the types of effects available on TikTok include:
Face filters. Using this filter changes the appearance of your face, from adding makeup to adding accessories or creative backgrounds.
Sound effects. This includes the sounds of cheering, applause, laughter, screaming, and more.
Background filters. You can replace your video background with various interesting virtual backgrounds to create a different atmosphere.
Solve the problem of effects or filters not appearing
When you encounter an issue with effects or filters not appearing on TikTok, there are several actions you can take to resolve it:
Switch between Wi-Fi and Cellular Data
Internet connection problems can be the main cause of effects or filters not appearing. Try switching between Wi-Fi and cellular data to see if there is a change in the appearance of filters or effects.
Clear Application Cache
Accumulated cache in the TikTok app can cause problems. You can clear the cache by going to the TikTok app settings on your device and selecting the option to clear cache.
Restart Apps and Devices
You can also try the option by restarting the TikTok app. If that doesn't work, you can also try restarting your device.
Make Sure to Use the Latest Version
Make sure you are using the latest version of TikTok by downloading the update. Updates usually address technical issues that may have appeared in previous versions.
Pay Attention to Important Notes
Some effects may not be available on certain device types. This depends on the device specifications and updates received.
Benefits of Using Effects During TikTok Live
Using effects on TikTok Live has several important benefits, including:
Attractive effects and filters can captivate viewers and make your broadcasts more interesting.
Use allows you to express your creativity in live broadcasts, as well as make them more unique and entertaining.
Interactive sound and visual effects can increase audience engagement.
Sellers can use effects that reflect their own brand to build brand awareness and promote their products in an attractive way.
When conducting live broadcast sessions or sharing content on TikTok, effects are a creative tool that can improve the quality and appeal of your videos. By understanding effects, overcoming technical issues that may arise, and harnessing their creative potential, you can make your TikTok experience more special and interesting.
Are you sure to continue this transaction?
processing your transactions....