Get to know AppOn, an Application that Helps Manage Leadership Management
Have You Know AppOn App? SMEs must try it
In this digital era, not only sales are made online, but also actors MSMEs can improve their business leadership through online training and consulting.
MSMEs who have just started their business are often constrained by costs. The limited funds made them unable to recruit expert to help grow their business. In fact, MSMEs also need to ensure that their business can not only survive, but also compete and develop in the market.
Therefore, they are required to master many things so that limited resources do not become an obstacle to developing a business.
Now, limited MSME resources should no longer be an obstacle. MSME actors can manage and improve their business leadership management through AppOn.
What is AppOn? Curious, right? Check out the following explanation.
MengGet to know AppOn Apps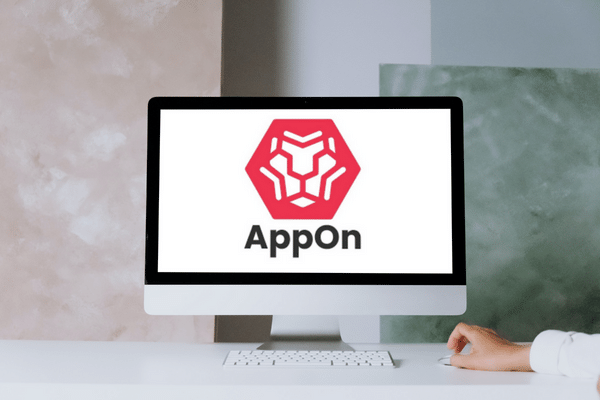 AppOn is an application that helps MSME actors to improve and develop their leadership management through interaction and networking provided by AppOn.
AppOn connects MSME actors with consultants, vendors, communities, workers, finance and government. networking It is hoped that this will help MSME players in developing their business leadership management skills so that it will encourage the progress and development of their business.
Increasing leadership management capabilities will help MSME actors run their business in a more systematic and measurable manner in achieving the vision and mission of the business.
Benefits of Using AppOn
Improving the ability and quality of leadership management
Expand networking in the professional world that will support business development
Got advice from expert which will help the progress of the business
AppOn Features and Services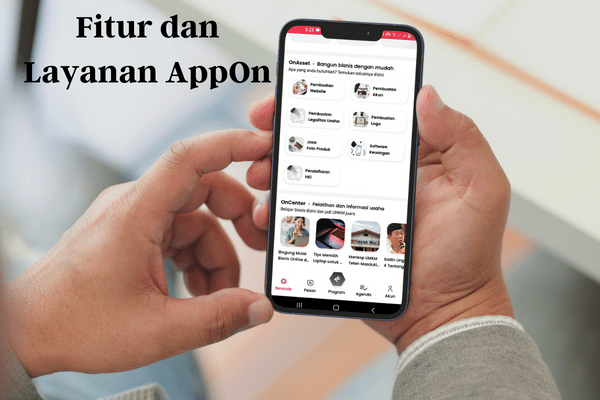 Paid consultation features for the expert regarding all aspects of your business. You can choose a consultant according to your needs.
Through this feature, you will get a variety of business-related suggestions and solutions through a expert who will accompany you. That way, business development will always be directed.
Multiple fields expert Those provided by AppOn include intellectual property consultants, brand consultants, legal consultants, marketing consultants, and financial consultants.
Features that help you expand your business by creating websites, business legality, brand logos, product photos, financial software, and Intellectual Property Rights registration at affordable prices.
In making a website, you can also integrate it with a marketplace, for example Instagram Shop.
OnCenter provides various training and business information to help you achieve business success. Through this feature, you can choose various training and information according to your needs to improve your business.
Expanding the sales platform is of course done to increase product sales from your business. That way, consumers also have the freedom to shop on the platform they like the most.
However, the large number of marketplaces used often makes it difficult for MSME actors to manage links from each marketplace.
OnLink will make it easier for MSME actors to manage all marketplace links into just one link and become an information window for all marketplaces.
That way, it will be easier for customers to choose and find the marketplace they want to use for shopping by simply clicking the 1 link that you provide.
With the MSME Web Directory in AppOnCorp, you can manage the entire database from collecting, filtering, to analyzing the data presented. This feature will open up opportunities for greater business development through the MSME catalog database.
So, have you found a solution to grow your business? AppOn is one application that can support the development of your business, there are many more business management application others who can also help you. Good luck!
Are you sure to continue this transaction?
processing your transactions....