Various Digital Solutions for SME Players
SaaS players are flourishing to support SMEs from various angles
Recently, digitization for SME is getting intense to create competitiveness amidst the economic challenges caused by the pandemic. Startups are using this huge business cake by presenting various digital solutions through all aspects, fintech, supply chain, logistics, e-commerce, marketing, and others.
In order to present the bigger picture, DailySocial describes the players in each segment. Here's the summary: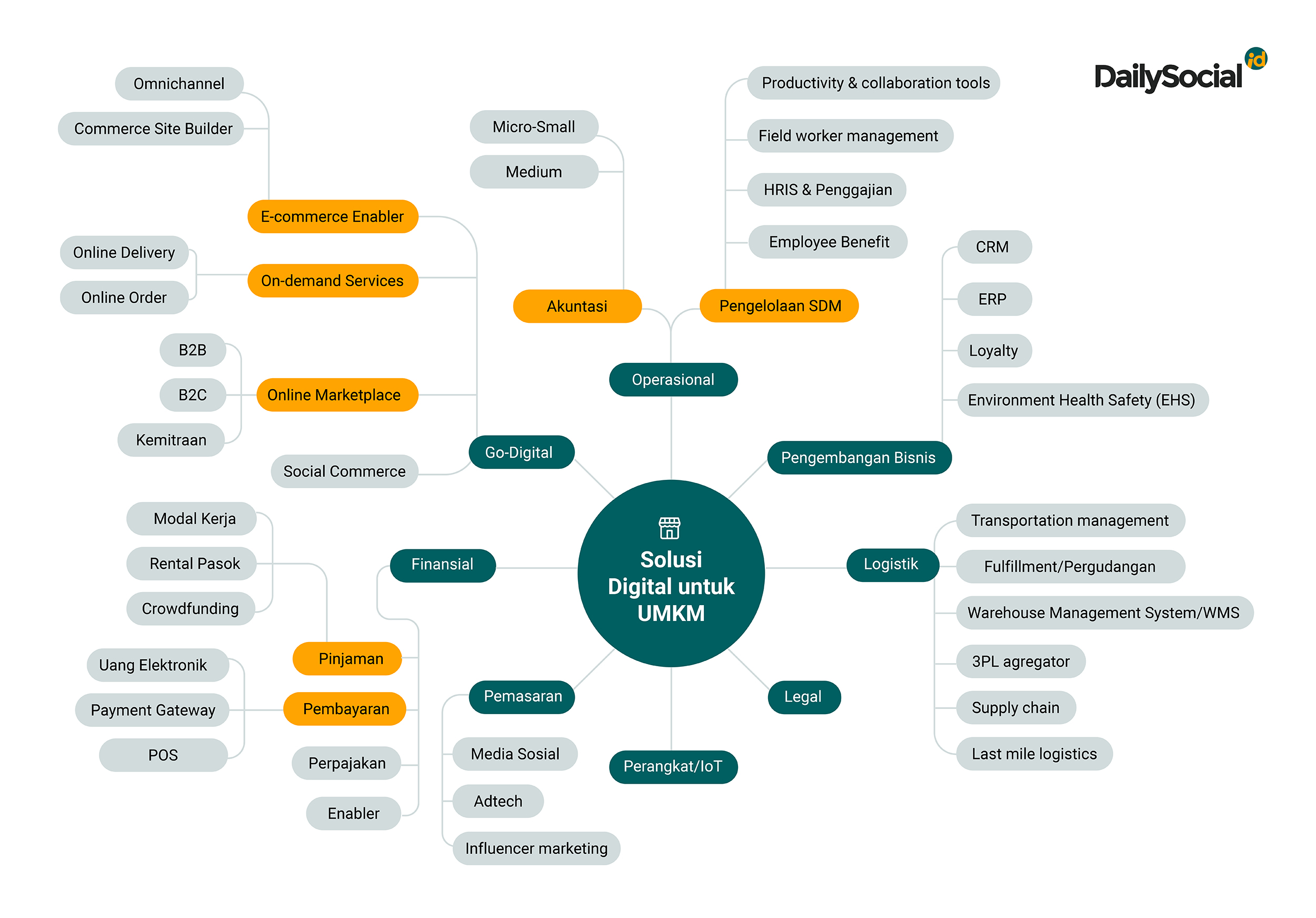 Already have an account? Login
Not ready to subscribe yet? Purchase and access this article
Subscribe to keep reading and get unlimited premium article access with all subscription benefits
Subscribe and get:
Access to premium articles
Download paid research
Premium newsletters
Ads free
Choose your subscription period:
IDR 150,000 /month

Pay for a month

IDR 450,000

IDR 350,000 /quarter

Pay for 3 months

IDR 1,800,000

IDR 1,033,000 / year

Pay for a year
Continue Payment
Are you sure to continue this transaction?
processing your transactions....