Triv CEO Reveals Corporate Strategic Plans and Responds to Crypto Industry Dynamics
Triv immediately started fundraising and launched the "Tokenized Stock" product this year
The pandemic that occurred in 2020 had a significant impact on penetration cryptocurrencies, including in Indonesia. Existing digitalization is considered to play a role as a catalyst for platform adoption and development crypto exchange. This is especially the answer when people are looking for alternative investment options and exploring digital financial solutions.
One of the platforms crypto exchange which is currently operating and has pocketed the authority permit is Triv. To DailySocial.id, Triv Founder & CEO Gabriel Rey revealed the company's strategic plan going forward.
Launch diverse innovations
At first, Triv was known as a platform brokerage which facilitates direct crypto asset transactions. Now the company has also launched several other features such as Staking and Pawning Coins. Rey even said that in the near future Triv will launch a Tokenized Stock product, which comes from shares brand famous in the United States.
To realize this goal, this year Triv will also seek fundraising. It was also mentioned, through its performance so far Triv has also reached a point of profitability and will focus on product and service expansion.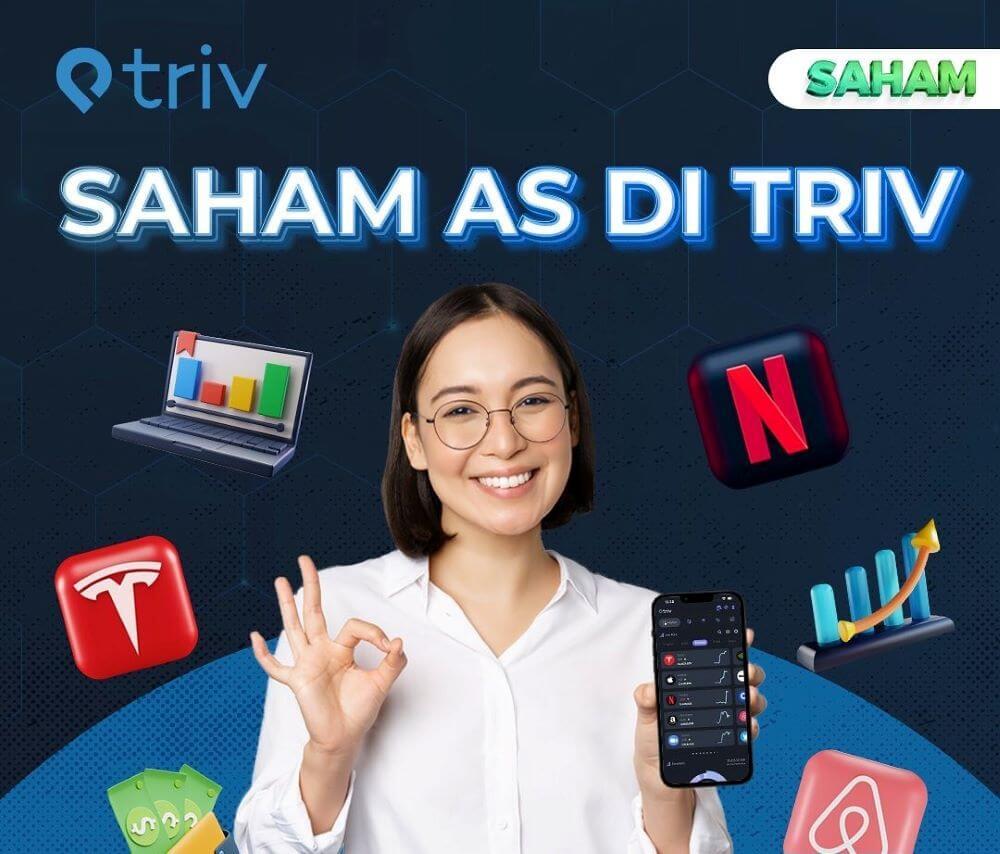 Triv claims to have around 2 million registered users. And since the pandemic, user growth has increased by up to 400%. Not only those who are familiar with crypto, but users aged 25-34 years who are relatively new to investing in crypto for the first time.
"All the products that Triv presents want to have a concept of what we can present to add to it value to users. Currently, Triv has grown, not only as a platform for buying and selling crypto, our products have also increased and varied," said Rey.
Asked whether in the future Triv wants to add other digital investments besides crypto, Rey emphasized that they are still focused on crypto and have no intention of adding other options.
"With prices dropping, they still dare to take transactions and still dare to buy bitcoin, still dare take position Dalam trading bitcoin and I see the development of the crypto market getting more and more positive" Rey said.
This year Triv has a target to add products as well as increase the number of users. If it does find the ideal investor, Triv also opens opportunities for fundraising.
Since its establishment in 2015, the company is still running business independently boost trapping and has achieved profitability in 2021-2022 ago.
Market landscape crypto exchange in Indonesia
The global crypto market has experienced tremendous growth and transformation in recent years, with rapid growth in countries such as the United States and Europe. The pandemic that occurred in early 2020 became the momentum for the crypto industry to grow rapidly from the United States to Europe. However at this time demand cryptocurrencies in western countries are starting to decline, not so in countries in Asia and Southeast Asia in particular.
"I see the next bull market no longer from western countries anymore but countries in Asia. It could be started in Southeast Asia and Asia, because there is a lot of potential for massive user growth compared to the west, which is already the term mature once the market," said Rey.
He sees market growth crypto exchange in the next few years will occur in Asian countries. This is because many countries in Asia are starting to open opportunities for the market crypto exchange to develop.
In Indonesia, the Commodity Futures Trading Supervisory Agency (Bappebti) of the Ministry of Trade has officially established the establishment crypto exchange. According to Rey, this initiative makes it easier for crypto industry players like Triv to provide reports.
If previously the process was done manually to CoFTRA, now all processes can be reported directly to the stock exchange. From a security standpoint, the presence of crypto exchanges also minimizes the occurrence of fraud that is detrimental to customers, as happened to FTX case.
However, for the crypto industry to grow positively in Indonesia, regulators must be able to move quickly and adapt to the technology from the crypto industry. Apart from that, ideally the government, in this case the regulator, supports platforms such as Triv and platforms crypto exchange others in terms of taxes, clearing exchange and other related matters. Especially considering that crypto transaction taxes in Indonesia itself are quite high compared to neighboring countries.
The official tax for crypto transactions in Indonesia itself is quite high, 0,21% of each crypto transaction, or 300% higher than neighboring countries. Malaysia itself only sets the final crypto tax at 0,01%, so it's much cheaper. According to Rey, if that happens, then there will be capital flights, the departure of crypto investment funds in Indonesia abroad.
"When it comes to the end over all costs crypto transactions in exchange Indonesia is higher than in exchange abroad due to the application of various taxes and fees, the customer will automatically trading outside, so the worry is there capital flights. The further effect is an overall decline in investment in the Indonesian crypto industry," Rey explained.
For this reason, Rey advises crypto industry stakeholders, both regulators and business people, to jointly maintain the competitive climate for the domestic crypto industry. One of them is by keeping various tax fees and crypto transactions in Indonesia competitive compared to abroad.
Application Information Will Show Up Here
Are you sure to continue this transaction?
processing your transactions....