Best Strategy to Improve Livestream Performance on TikTok Shop
Effective Tips to Improve Livestream Performance on TikTok Shop
Live streaming has become one of the most important and impactful tools in the world E-commerce At the moment. On the TikTok Shop platform, which is growing rapidly, Livestream has opened up new opportunities for online shop owners to connect directly with their customers. How can Livestream on TikTok provide significant benefits in increasing sales and strengthening relationships with consumers?
Success TikTok Shop as a platform E-commerce is undeniable, and one of the main reasons is the appeal of Livestream. Sellers can not only showcase their products, but also interact directly with their audience. This is what makes Livestream such an effective tool in building customer trust and engagement.
In this article, we will dig deeper into how important Livestream is on TikTok and how it can provide real benefits in increasing sales in the world of E-commerce increasingly competitive.
Tips for Improving Livestrem Performance
Increase Livestream Duration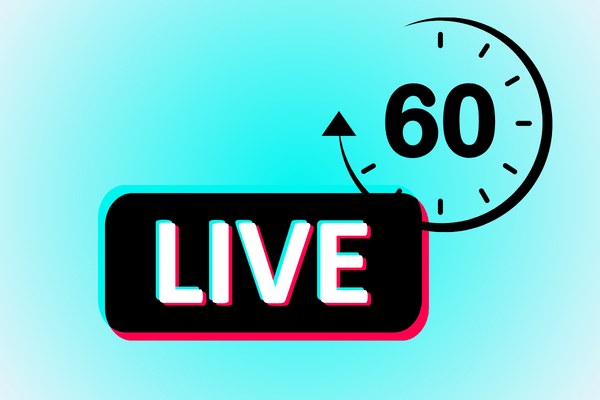 The length of a livestream is an important factor that influences how much of your audience you can reach and how much impact it will have on your sales.
Extending the length of your livestream can help you get more impressions, a greater chance of engaging viewers, and increase retention. Additionally, you can monitor the duration of similar creators' livestreams on TikTok Shop to get an idea of ​​how long they go.
Increase Access Ratio
This ratio measures how many users clicked to open your livestream compared to total livestream impressions. The higher the access ratio, the more viewers will enter your livestream and will increase the chances of conversion.
Some strategies that can be used to increase the access ratio are by creating high-quality content, choosing the right time and duration of the livestream, trying to hold special events or promotions during the livestream session, and using visual effects and sound/music that are creative and appropriate to the characteristics of the target. your customers.
Creating Interesting Content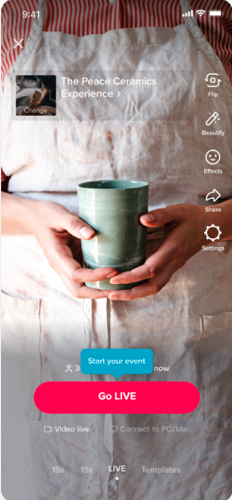 Credit picture by TikTok
Engaging content is key in keeping viewers engaged in your livestream. You need to be able to entertain, provide useful information, and make your audience feel connected to you and your product.
If possible, you can collaborate with TikTok creators who already have a large fan base to help increase your exposure.
Learn from Analytics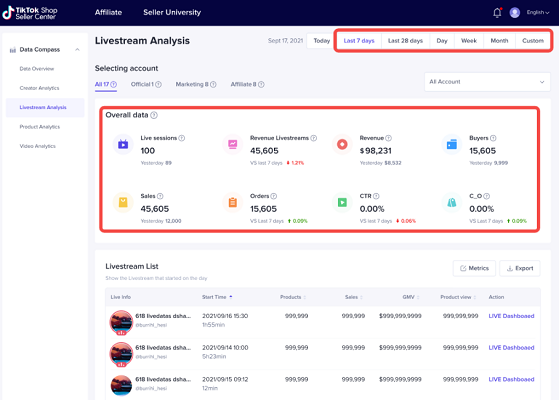 Credit picture by TikTok
TikTok Shop provides in-depth analytics on your livestream performance. You can leverage these analytics to identify trends and patterns that can help you improve your livestream performance in the future.
Promote on Other Social Media
Use other social media to promote your livestream on TikTok Shop. You can post reminders on Instagram, Twitter, Facebook or other social media platforms to inform your followers about upcoming livestreams. Make sure to include a direct link to your TikTok Shop livestream.
Improving livestream performance on TikTok Shop requires effort and a good understanding of the platform. By following the tips above, you can increase your chances of reaching a larger audience, increase retention, and increase sales of your products on TikTok Shop. Good luck!
Are you sure to continue this transaction?
processing your transactions....