Reflections on Upbit Indonesia in the Midst of Crypto Winter
VP of Operations Resna Raniadi talks about the business focus, challenges and optimism of the crypto industry
Not only the technology industry, the global crypto market also collapsed last year—and the trend continues today. Global macroeconomic pressure is said to be one of the factors behind the decline in the global crypto market, including in Indonesia.
The collapse of crypto in Indonesia can be seen from the decline in transaction value in 2022 which fell to IDR 306,4 trillion from IDR 859,4 trillion—the highest growth since 2020 to date. Bappebti data records that the value of crypto transactions in January-August 2023 fell 65% (YoY) to IDR 86,45 trillion.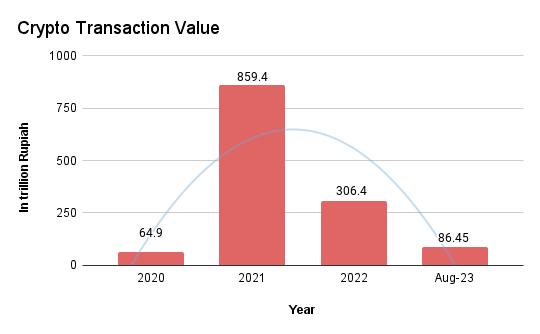 How is the crypto asset exchange platform Upbit Indonesia reflect on the situation?
Manage risks, focus on one product
Upbit is a crypto asset exchange platform owned by Dunamu, a financial technology startup from South Korea which was founded in 2012. Apart from South Korea and Indonesia, Upbit operates in Thailand and Singapore. Dunamu also operates the Stockplus and U-Stockplus investment platforms.
Upbit entered Indonesia in 2018 and has been registered with Bappebti. They are still waiting for a crypto asset trading license. Just like other operating countries in Asia, Upbit only provides services spot market for crypto assets in Indonesia. There are 177 assets traded.
DailySocial.id chat with VP of Operations Upbit Indonesia Resna Raniadi regarding the crypto crisis which is still continuing despite the increasing trend in the number of investors. He said this situation was actually a momentum for 'natural selection' to eliminate quality users.
Instead of focusing on numbers, according to him, Upbit is now prioritizing user quality which will be reflected in increasing transaction volume. "We have more old users aware and understand how crypto works, how the market fluctuates. "The [crypto] industry is indeed down, but it will rise again in the long term," said Resna.
Upbit corrected its business targets considering that the market situation is much different from five years ago. Resna compared, if the target of 100 thousand users could be achieved in 2018, this figure is impossible to achieve now. According to him, pursuing a user target in the range of 20.000-50.000 makes more sense.
Resna revealed that since operating until now, Upbit's services have been welcomed quite well by the Indonesian market. The company claims to have achieved significant growth during the pandemic in 2020. However, there are no plans to add new services/products to expand its business scale.
"Other platforms do have a variety of features, such as staking or NFTs. However, we chose to focus on spot market. For us, playing in a new product adds risk—even if it's measurable. "So, if something happens, we won't be involved in that risk," said Resna.
"At Upbit, we have a strict KYC process from the center. This is one of our differentiations in the market. So far, there are no plans to add new products. However, we offer several features, for example trading fees 0%, programs referral codesand trading competition for users."
In Indonesia, a number of similar platforms are starting to add features staking aka a feature that allows investors to store their assets, like deposits, and lock them for a certain period of time. This feature already exists on the platform, such as Pintu and River.
Public trust is still difficult
Despite the decline in the crypto market in Indonesia, Resna is confident appetite the public to invest is still large. Moreover, the younger generation is now increasingly aware of investing and has the desire to try.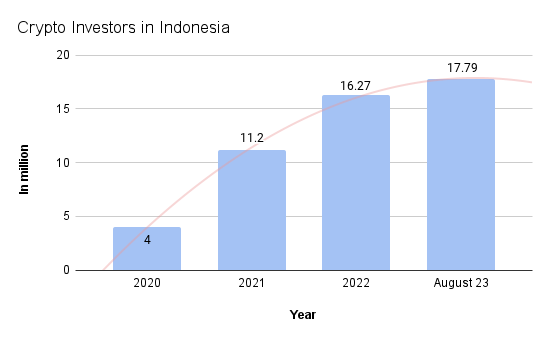 "Precisely public trust has been a difficult challenge for us over the last five years. Moreover, in recent years there have been many cases in the crypto industry, such as robo trading. "This destroys the trust we have built in these three years," he said.
In general, he admits that he is optimistic that there are still growth opportunities for other blockchain projects in the future, for example DeFi or NFT. Product non-fungible token (NFT) is reportedly no longer worth anything. However, he judged NFTs and other blockchain-based projects can survive as long as they can be processed according to users' relevant needs.
Currently, the party is actively communicating with regulators to encourage the ecosystem and legality of the crypto industry to be maintained. Moreover, supervision of crypto trading is currently in the process of transitioning from CoFTRA to OJK. The target is to complete it in 2025.
Application Information Will Show Up Here
Are you sure to continue this transaction?
processing your transactions....