Oto.com's Strategy to Dominate Indonesia's Automotive Portal Market Share
Ready to enter the used car segment equipped with inspection services
The automotive market share in Indonesia is very tempting, along with the high level of population. For the past five years, according to the Association of Indonesian Automotive Industries (Gaikindo), car sales have averaged around 1,1 million units.
Although somewhat stagnant, it has a pretty good prospect if it draws data for the last 10 years. In 2013, it had broken through at 1,22 million units. This opportunity is what the automotive portal Oto.com wants to take advantage of.
CBO Oto.com Wasudewan explained that in the early stages of its establishment, the company positioned itself as a new car sales partner. Because most of the automotive portals that are present play more in the used car segment. In this segment, Oto.com does a lot of research to help ATPMs and dealers meet potential buyers who really have the intention of buying a car.
"With the technology we built ourselves, our partners are equipped with tools which can make it easier for them to find potential buyers. From the buyer's point of view, through our website, we can get complete and comprehensive information on the car they dream of," he explained DailySocial.
According to him, the decision to buy a car is not an easy thing, especially for first-time car buyers. So that buyers need complete and easily accessible information. For that we need complete content from text to video. All of the content is created by the internal Oto.com team.
From the company's internal data, the average consideration of buying a car takes two months. The type of car that is targeted is usually a family car with seven seats for Rp. 150 million to Rp. 200 million. The payment method that is usually chosen is installments.
Meanwhile, for the second car and so on, it will take even longer. They tend to buy it in cash with nominal starting from IDR 800 million.
"Oto.com wants to make sure all consumer journeys is fulfilled through us. On our site, all types of cars are available in stock because we want to be a portal material research for consumers."
Build technology to make dealer work easier
Wasudewan continued, so far the approach method Sales automotive industry to get potential buyers is to meet them directly in crowded places when there are exhibitions or so on. They handed out pamphlets containing contacts who could be contacted if interested, or asked to enter their name and cellphone number to be contacted.follow up.
This method is not appropriate to increase car sales. Meanwhile, many people use the Google search engine to dig up their own information. This area is strengthened by Oto.com, by strengthening SEO for the keywords that consumers use most often, such as "installment", "small down payment", "credit", and so on.
"Traffic we are organic, no one uses ads. To ensure that, that's why from the beginning we strengthened SEO on Google. Every year increase [traffic] double digits Keep going."
When visiting the Oto.com site the buyer will receive pop-up a notification containing an offer to be contacted by sales if there is interest in buying a car. There is a choice of how long the intention is needed before deciding to buy a car, the type of car you want, and don't forget to enter your cellphone number.
"The data that buyers enter is not fictitious. So there is an OTP that they must enter as verification. So all the data we provide to sales for verificationfollow up truly real intention to buy a car."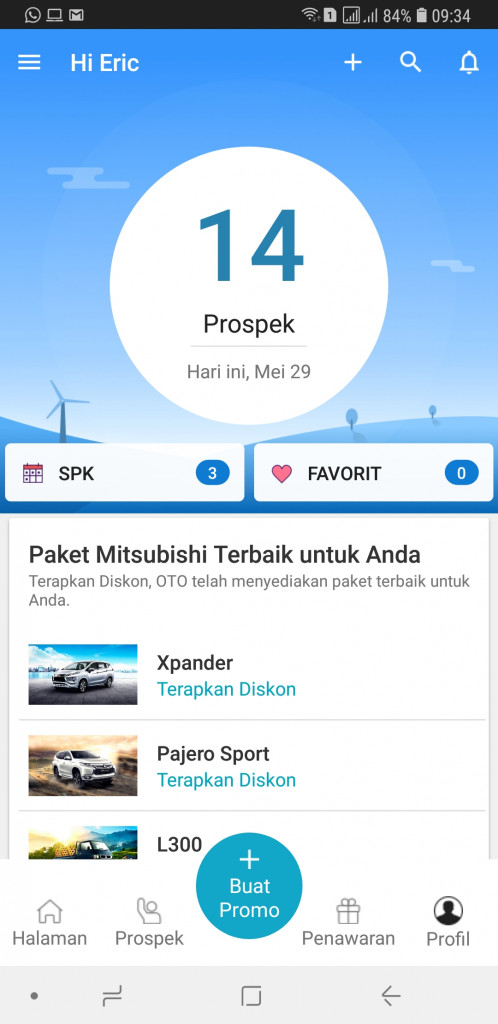 He claims that every month there are 60 thousand people who enter their data so they can be contacted immediately Sales. This figure is up 2,5 times compared to the previous year. The data will be given to Sales who subscribe to an application from Oto.com called Lead Management System (LMS).
A total of 60 data in two months will be provided to the participants Sales. In addition, this application is equipped with various facilities to make things easier follow up and take notes progress-his. So far there are 3 thousand Sales who have taken advantage of this service from Oto.com.
From the consumer side, they can more easily connect with partners finance for credit financing. Oto.com has collaborated with CIMB Niaga Auto Finance and BRI.
Without mentioning detailed figures, Wasudewan said the company had facilitated new car sales transactions of up to billions of Rupiah with an increase of up to 5 times in the period April 2018 to March 2019. The Oto.com site was visited 8 million times per month and had 5 million unique users.
Another business model, the company provides online advertising services or other activities for ATPMs in order to advertise effectively. Oto.com takes advantage of the habits of its site visitors based on their track record, such as how long they visit the site, what pages they visit, and so on.
"Now is the time for targeted advertising, no longer casting nets like before."
This year's business plan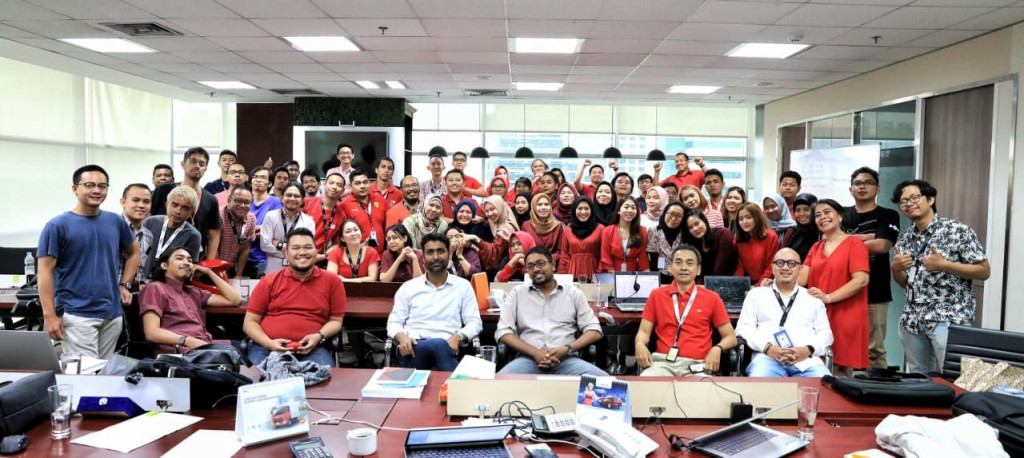 This year Oto.com plans to enter the used car segment. The form of the business model is more or less like what Carsome and Belimobilgue have done. Consumers who want to sell their cars will be directed to hold Bidding to an Oto.com partner dealer.
The vehicle will be inspected first by the Oto.com team to check its eligibility before Bidding started. Everything is done online through the application, later the dealers will offer the vehicle within the specified time, until finally they get the highest price.
However, Wasudewan said that all of these concepts are still in the maturation stage. There is a possibility of change.
So far, there are 2 thousand dealers who have cooperated, spread across Jabodetabek, Surabaya, Medan and Bandung. When this product is officially operational, the company will continue to strive to increase the number of partners so that more consumers can enjoy the service.
"The market share of used cars is actually bigger, there are many factors that cause the price of an old car to be no more expensive than a new car. This is what causes the profits to be made in this segment to be greater."
Oto.com officially present in Indonesia since 2016, is a joint venture between the automotive portal CarBay Pte Ltd from India and the Emtek Group subsidiary KMK Online. The total Oto.com team reaches 120 people, located in Indonesia and India, but only for the technology team.
Wasudewan said related to the launch of this latest business model, the company is considering a plan to raise fresh funds whether it will be done this year or not. Because they have to make sure cash flow still running, when it is officially operational.
"Actually, with current conditions, it's enough for several years. With this new business, we have to make sure the cash flow continues because there are many expansions that we want to do," he concluded.
Application Information Will Show Up Here
Are you sure to continue this transaction?
processing your transactions....