GoTo Announces New Leadership Line, To Be Proposed at EGMS Next March
Kevin Aluwi stepped down from his position as Commissioner, but remained as a shareholder with multiple voting rights in GoTo
GoTo today (08/2) announced a renewal of the company's leadership. This announcement is part of the agenda for the Call for an Extraordinary General Meeting of Shareholders (EGMS) which will be held on March 2, 2023, with an agenda that includes among others the submission of changes to the ranks of the Board of Commissioners and Directors, as well as the appointment of a new Independent Commissioner.
Refreshment of the board of directors is also expected to make Goto can run business operations more efficiently and accelerate its efforts to achieve profitability.
New order proposed
board of Commissioners
| | |
| --- | --- |
| The main commissioner | Garibaldi Thohir |
| Commissioner | William Tanuwijaya |
| Commissioner | Agus DW Martowardojo |
| Commissioner | Patrick Sugito Walujo |
| Commissioner | Winato Cartono |
| Commissioner | Wishnutama Kusubandio |
| Independent Commissioner | Dirk Van den Berghe |
| Independent Commissioner | Robert Holmes Swan |
| Independent Commissioner | Marjorie Lao |
Board of Directors
| | |
| --- | --- |
| President Director | André Soelistyo |
| director | Wei-Jye Jacky Lo |
| director | Catherine Hindra Sutjahyo |
| director | Hans Patuwo |
| director | Melissa Siska Juminto |
| director | Tilapia Marita |
| director | Pablo Malay |
Submission of new commissioners
The first name that was submitted was Agus Martowardojo to enter the Board of Commissioners. Agus himself should not be a new name for the company, because the former Governor of Bank Indonesia was previously the Chief Commissioner of Tokopedia --- appointed in January 2019.
Another new name is Marjorie Lao (CFO LEGO Group) appointed as Independent Commissioner of the company. Then there is Patrick Walujo who will serve as Commissioner --- of course as a leader Northstar Group (early investors Gojek) Patrick is also not new to GoTo.
Last one Winato Cartono who is also appointed as Commissioner of GoTo. He is the Founding Partner of Provident, a venture capital company that has also invested in the company.
At the same time, William Tanuwijaya will be transitioning from his executive responsibilities at Tokopedia and dedicating his full time to the GoTo Group. William will continue to function on the GoTo Board of Commissioners, as Co-Chairman.
"Now, I will dedicate my time to building and achieving the GoTo Group's vision and mission, working closely with management to build one of the most iconic and meaningful companies on the world stage," said William.
GoTo Group President, Patrick Cao, will transition into a new role, namely heading the GoTo Future Fund, an endowment that will focus on sustainability initiatives to support the achievement of GoTo's Three Zero sustainability commitments by 2030 namely zero carbon emissions, zero waste and zero barriers.
Kevin Aluwi and Anthony Wijaya withdrew
One of the reasons for the appointment of a new commissioner is his resignation Kevin Aluwi from the Board of Commissioners of the Company. Nevertheless, he remains a shareholder with multiple voting rights (SDHSM) in GoTo.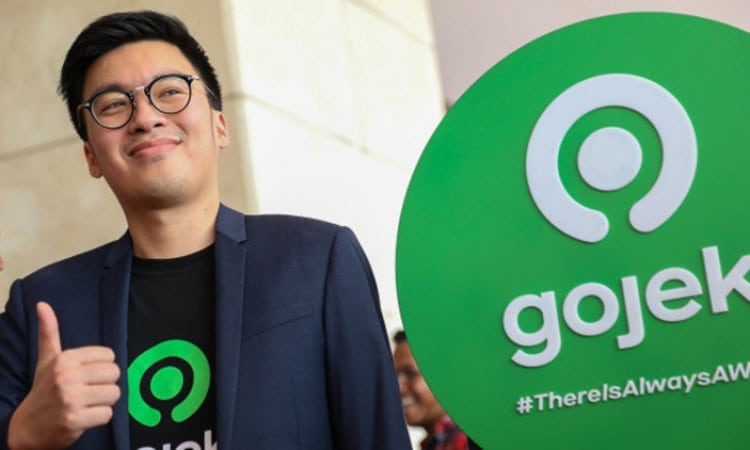 While GoTo Directors Anthony Wijaya also resigned from his position, because he wanted to focus on the unit E-commerce GoTo. Next he will become the COO of Tokopedia.
New directors, appoint presidents in each business unit
Pablo Malay and Tilapia Marita proposed to become a new Director in the Company, each will become the Chief Corporate Officer and Head of External Affairs.
And now GoTo has also added the position of President to its organizational structure, adjusted to its 3 main business pillars, namely On-Demand Services, E-Commerce, and Financial Technology. Melisa Siska Jumianto proposed as President for the e-commerce business unit, while still concurrently serving as CHRO GoTo and COO Tokopedia.
While Catherine Hindra Sutjahyo will be the President for the business unit on-demand. Dan Hans Patuwo in business units fintech
"Assigning Presidents to head business units within the Group is a key step to drive closer integration of the ecosystem as One GoTo. The Company has started a new chapter as a public company, this requires a new leadership style, which can work together to make GoTo a unique ecosystem globally. global," said GoTo Main Director Andre Soelistyo.
Add new structure
GoTo also made adjustments to its leadership structure to strengthen the decision-making process and accelerate strategy execution. First, there will now be a new Technology Division to be headed Severan Rault. Previously he was the CTO Gojek, will then become the CTO of GoTo.
Next is the Shared Consumer Platform division, a directorate tasked with accelerating and ensuring the formation of a uniform consumer experience throughout the GoTo ecosystem. It will be headed by Ramesh Gururaja, formerly CPO Tokopedia.
Then there will be the GoTo Logistics logistics division. Kevin Widlansky, CEO Swift Fulfillment and Logistics, a subsidiary of GoTo, will head GoTo Logistics. Lastly is the investor relations division, which will be commanded Jackie Lo, CFO of GoTo.
Application Information Will Show Up Here
Application Information Will Show Up Here
Are you sure to continue this transaction?
processing your transactions....