Layanan Subscription Scroll Bakal Berhenti Beroperasi dan Sepenuhnya Menjadi Bagian dari Twitter Blue
Sesuai rencana awal, pelanggan Twitter Blue nantinya bisa membaca artikel dari berbagai media tanpa diganggu oleh iklan
Glenn Kaonang - 6 October 2021
Scroll, layanan subscription untuk membaca artikel tanpa iklan, bakal berhenti beroperasi dalam waktu sekitar 30 hari sejak artikel ini ditayangkan. Buat yang tidak tahu, Scroll sudah diakuisisi oleh Twitter sejak Mei lalu, dan pasca penutupannya ini, Scroll akan menjadi bagian dari layanan subscription Twitter Blue.
Sejak pengumuman akuisisinya, Scroll memang sudah berhenti menerima pelanggan baru sembari timnya sibuk mengintegrasikan layanannya ke Twitter. Sebagai informasi, pelanggan Scroll selama ini membayar tarif $5 per bulan untuk membaca artikel dari berbagai media seperti The Verge, BuzzFeed News, The Atlantic, dan lain sebagainya, tanpa diganggu oleh iklan.
Menurut The Verge, dari $5 itu, $1,5 masuk ke kantong Scroll, sementara $3,5 sisanya dibagi ke media-media berdasarkan seberapa banyak artikelnya masing-masing dibaca oleh pelanggan Scroll (gambar atas). Pelanggan diuntungkan berkat pengalaman membaca yang nyaman, dan media pun tetap punya pemasukan meski sederet iklannya dipangkas.
Mekanisme yang diterapkan Scroll tersebut nantinya bakal dipindah ke Twitter. Jadi selain Undo Tweet, Bookmark Folders, dan Reader Mode, para pelanggan Twitter Blue nantinya juga bisa menikmati fasilitas baru bernama "Ad-Free Articles".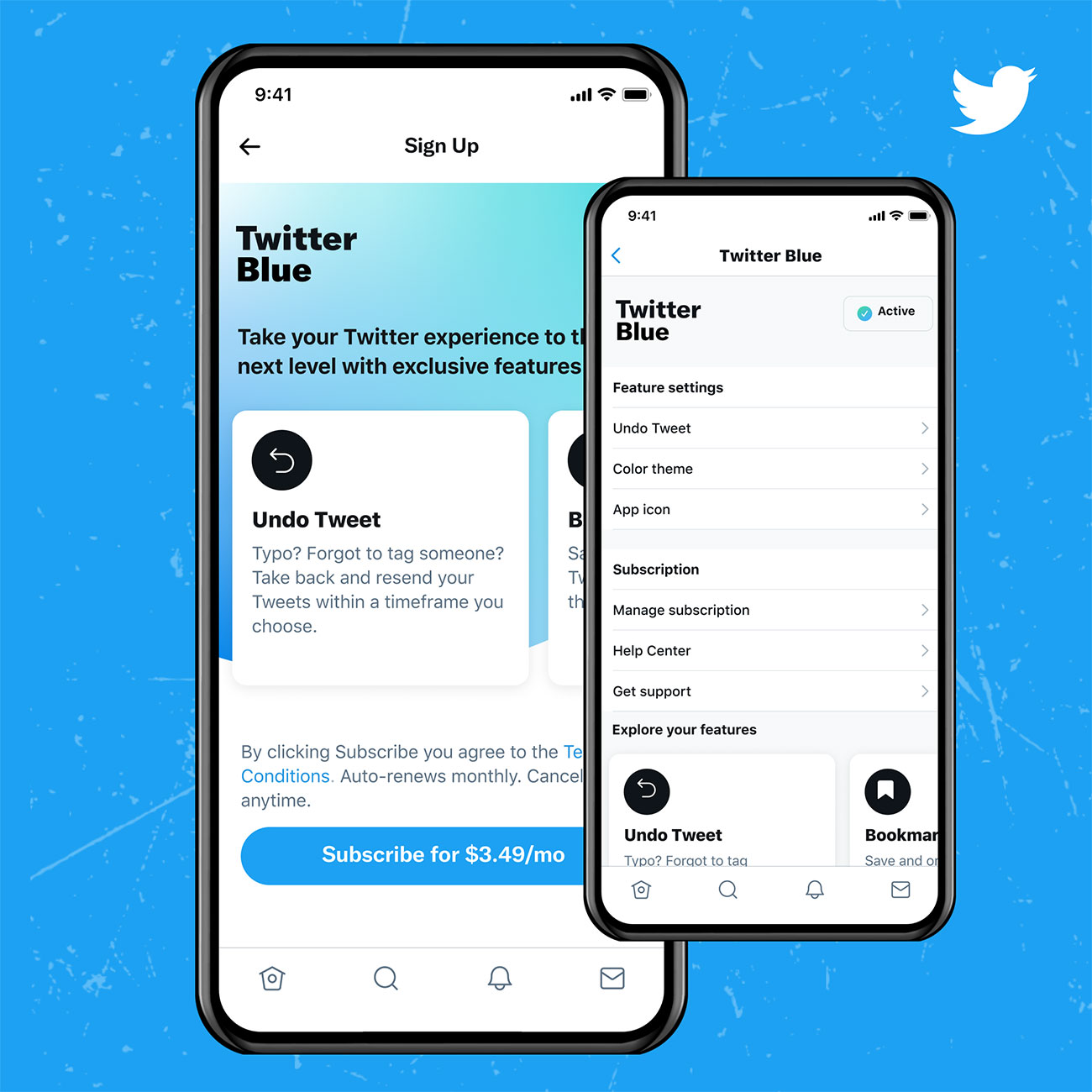 Sejauh ini belum ada kepastian kapan fitur tersebut bakal tersedia di Twitter Blue. Twitter juga tidak bilang apakah tarif berlangganan Twitter Blue bakal dinaikkan seandainya fitur tersebut sudah tersedia. Sekadar mengingatkan, Twitter Blue — yang saat ini baru tersedia di Kanada dan Australia — memasang tarif 3,49 CAD atau 4,49 AUD per bulan, dan rumornya, mereka bakal memasang tarif $2,99 per bulan di Amerika Serikat.
Juga perlu dicatat adalah, Ad-Free Articles berbeda dari Reader Mode yang sudah ada. Sederhananya, Reader Mode berfungsi untuk merapikan tampilan utas (thread), sementara Ad-Free Articles berfungsi untuk merapikan tampilan artikel yang dipublikasikan oleh beragam situs.
Saya pribadi berharap Twitter bisa menjalin kerja sama dengan banyak media lokal, sehingga artikel-artikel yang bisa dibaca secara nyaman (tanpa ditutupi iklan di sana-sini) nantinya bukan cuma yang berbahasa Inggris saja. Semoga saja saat Twitter Blue sudah tersedia di sini, fitur Ad-Free Articles-nya sudah berlaku untuk beberapa media dalam negeri.
Sumber: TechCrunch.
Are you sure to continue this transaction?
processing your transaction....