Koltiva Announces Series A Funding Led by AC Ventures
Seven-figure dollar funding, with involvement from Silverstrand Capital, Planet Rise, Development Finance Asia, Blue 7, and The Meloy Fund
Startups agritech Koltiva announced series A funding led by AC Ventures. The specific amount of funding received was not stated, but in this round a number of investors were involved, including Silverstrand Capital, Planet Rise, Development Finance Asia, and Blue 7, as well as previous investor The Meloy Fund.
Koltiva will use the fresh funds to develop SaaS which allows multinational companies to have a supply chain tracking system from seed to consumer (from seed to table). Previously, Koltiva had pocketed it initial funding in September 2022 then led by Silverstrand Capital.
Since its founding in 2013, Koltiva has provided several solutions, such as land mapping and producer profiles, traceability of seeds to consumers, as well as training and guidance to farmers. Now their services have also been extended to solutions climatetech. Koltiva develops products that can assist in the measurement and assessment of greenhouse gases (greenhouse gas/GHG).
Through its digital platform, Koltiva offers web and mobile applications to manage various agricultural activities, such as producer registration, surveys, monitoring agricultural transactions, deforestation mapping, and measuring greenhouse gas emissions on plantations. Based in Indonesia, Koltiva's team now works with producers in 52 countries, and almost half of them are small farmers in Indonesia.
"As multinational businesses increasingly move towards sustainability, Indonesia-based Koltiva is poised to be a key player in ensuring transparent supply chains. By improving the welfare of small-scale farmers in emerging markets, and helping them adapt to climate change, Koltiva is living proof of how technology "modern technology can reshape conventional industry, have a global impact, and build a more environmentally sustainable future for future generations," said Managing Partner AC Ventures Helen Wong.
Koltiva's new breakthrough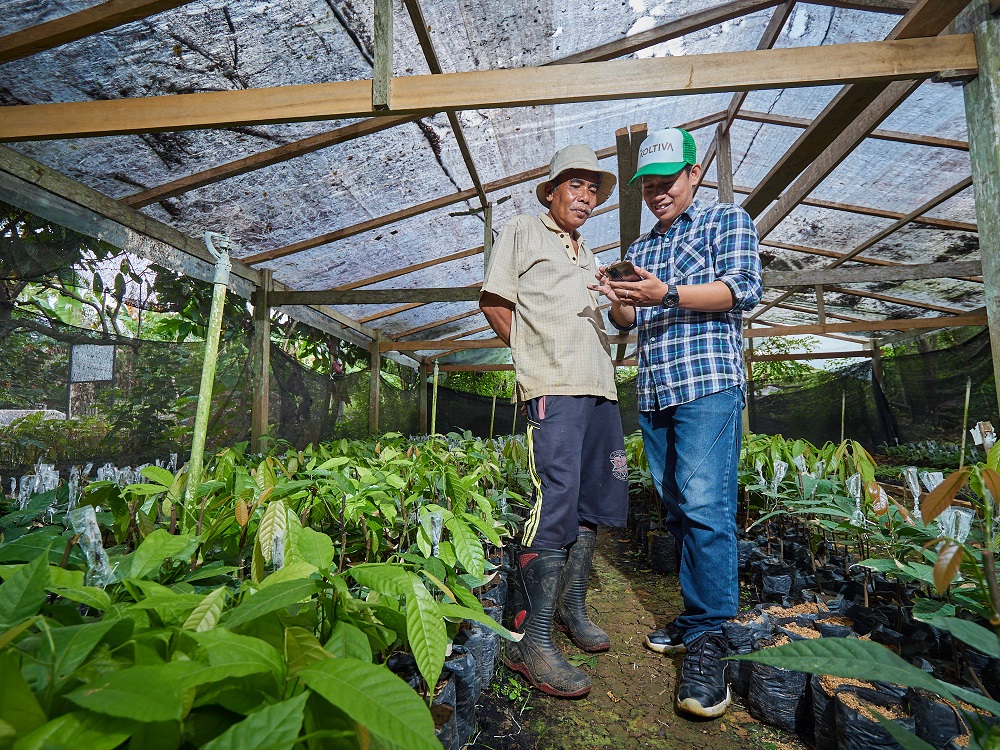 Koltiva is developing software that provides tracking from seed to consumer. The company wants to ensure that the journey of agricultural products from raw materials, to agricultural operations and distribution, to the hands of consumers is carried out in a transparent manner. This innovation helps multinational companies trace the origins of their product supplies, most of which come from small producers in Indonesia and other countries where Koltiva operates.
This business model is considered increasingly relevant, especially with regulations such as the European Union Deforestation-Free Product Regulation (EUDR) mandated by the European Union Council. These regulations require companies to prove the absence of deforestation in their products and comply with certain legal standards. As a result, more than 50.000 EU-based companies are now required to comply with these regulations, and non-EU companies that engage in significant activities in the EU must also ensure their compliance.
"We help multinational corporations wisely navigate the dynamic landscape and ever-evolving regulations for compliance with sustainable agricultural practices, and improve the lives of farmers and small producers. Our business aims to create an ecosystem that benefits global brands, and helps improve and improve conditions "We envision a world where transparent and sustainable trade becomes the standard," Koltiva Co-Founder & CEO Manfred Borer said.
Application Information Will Show Up Here
Are you sure to continue this transaction?
processing your transactions....