English
Kargo Technologies Announces 504 Billion Rupiah Funding, to Provide Loan Access for Logistics Partners
Currently at series A round, led by Silicon Valey based Tenaya Capital with participation of some other investors
The logistics marketplace connecting companies with truck services, Kargo Technologies, today (4/13) has announced US$31 million (around 504 billion Rupiah) funding in its Series A round. It was led by Silicon Valley based Tenaya Capital. Also participated in this round, Sequoia India, Intudo Ventures, Amatil X, Agaeti Convergence Ventures, Alter Global, and Mirae Asset Venture Investment.
In this round, Kargo manages to secure funding in the form of debt financing from banks and regional financial institutions. Previously, Kargo Technologies has announced its first investment from corporate venture capital (CVC) Amatil X.
In this seed stage, they also received funding worth of US$7.6 million (around 123 billion Rupiah) led by Sequoia India and some investors.
Funding for logistics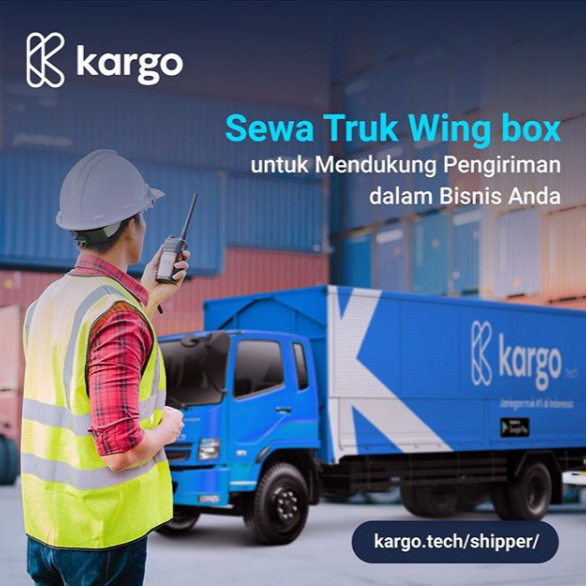 Kargo Technologies' CEO, Tiger Fang said most of the funding will be prioritized for business operations and products development to adjust the current deployment situation of Covid-19. For truck owners, companies can help their cash flow with fast funding products, which are very much needed in the current circumstances.
For truck owners who want to apply for additional business capital, they can access a special site by Kargo Technologies. This is expected to help the cash flow of logistics partners related to their business capital, for most of the truck owners are only paid about 3 months later.
The company also fueled the Logistics Relief Fund movement by encouraging all employees to contribute some from their salaries. The Logistics Aid Fund will be used to assist logistic carriers and ensure no interruptions in the daily goods delivery in Indonesia.
"We are grateful for our investors who continue to provide extraordinary support amid a period of financial uncertainty. Kargo promises to be the most reliable logistics partner to ensure there are no disruptions in the supply chain of basic goods in Indonesia. Our company has donated part of our salary to "this problem and we also invite businesses and other local organizations to contact us, therefore we can solve this problem together," Tiger said.
In order to minimize physical contact, Kargo has applied the EPOD (Electronic Proof of Delivery) system. The feature can be found in its platform and it has less possibility for direct exchange of documents to reduce the risk of COVID-19 infection.
"Cargo technology has a unique selling value when logistics efficiency becomes very important in Indonesia. Starting from retail needs stock with minimal physical contact or facilitating e-commerce transactions throughout the country, we believe that Kargo is able to solve this problem," Kargo's CTO, Yodi Aditya said.
–Original article is in Indonesian, translated by Kristin Siagian
Are you sure to continue this transaction?
processing your transaction....