Interview
CVC Milik Coca-Cola "Amatil X" Kucurkan Investasi Pertamanya ke Kargo Technologies
Startup pengembang marketplace logistik yang menghubungkan perusahaan dan layanan penyedia truk logistik
Setelah resmi meluncur awal tahun 2019 lalu, Coca-Cola Amatil Indonesia (Amatil Indonesia) melalui inisiatif corporate venture capital (CVC) Amatil X, telah menjalin kerja sama strategis dengan startup di Indonesia.
Kolaborasi terbaru yang diumumkan adalah dengan Kargo Technologies, dilakukan untuk membantu memperluas strategi bisnis dan proses digitalisasi logistik di Indonesia. Kerja sama ini turut membuahkan investasi pertama Amatil X kepada startup Indonesia, yang diharapkan bisa meningkatkan kemampuan logistik Amatil secara keseluruhan.
"Sebagai kekuatan di balik merek minuman favorit Indonesia, kami percaya bahwa investasi kami di Kargo Technologies akan mendukung ambisi Amatil Indonesia untuk menjadi pemain terkemuka dalam ekosistem digital di Indonesia," kata Presiden Direktur Coca-Cola Amatil Indonesia Kadir Gunduz.
Tidak disebutkan lebih lanjut berapa nilai investasi yang diberikan Amatil X kepada Kargo Technologies. Namun menyesuaikan komitmen mereka, Amatil X tidak hanya meningkatkan keunggulan kompetitif perusahaan melalui CVC, namun juga ingin membantu dan bekerja sama dengan startup lokal yang tepat untuk bisnis Amatil Indonesia.
"Saat ini, Amatil X fokus untuk melakukan investasi pada startup yang menawarkan inovasi untuk strategi penjualan produk pada konsumen, pengiriman minuman, membantu pelanggan untuk tumbuh dan mengurangi dampak pada lingkungan. Amatil X juga mencari startup yang dapat mendukung upaya perusahaan dalam menyelesaikan tantangan bisnis dan membantu meningkatkan pelayanan pelanggan dengan lebih baik," kata Head of Amatil X, Coca-Cola Amatil Alix Rimington.
Memperkuat logistik dan mengoptimalkan rantai pasokan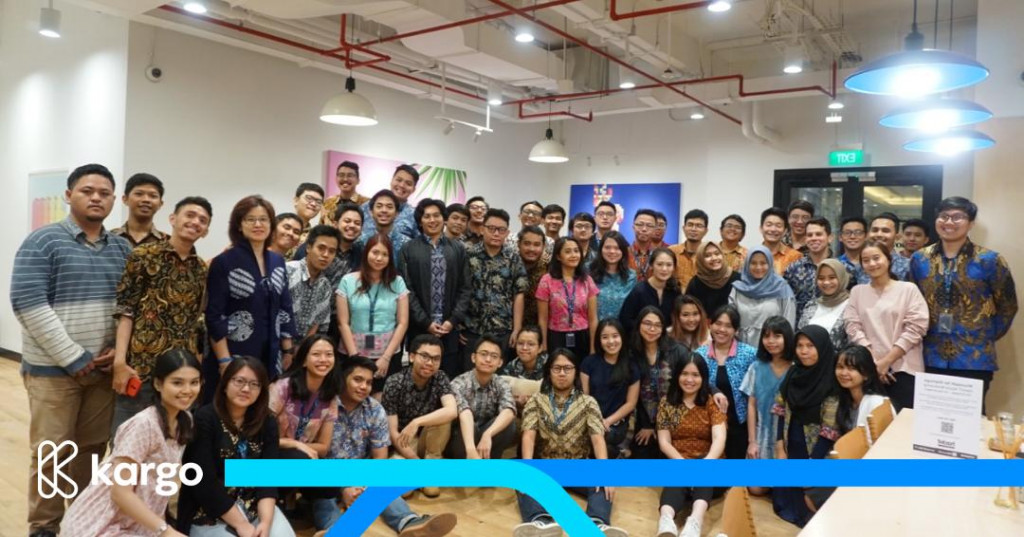 Menurut CEO Kargo Technologies Tiger Fang, logistik yang didukung teknologi merupakan tren yang telah terbukti di pasar lain, termasuk India, Tiongkok, dan Amerika Serikat. Pihaknya juga menyambut baik kerja sama strategis ini dan berharap dapat bekerja dengan Amatil Indonesia untuk lebih mendigitalkan dan mengoptimalkan rantai pasokan mereka di Indonesia.
Nantinya pendanaan yang diberikan oleh Amatil X akan digunakan oleh perusahaan untuk memenuhi kebutuhan logistik yang dibutuhkan oleh Coca Cola Amatil serta meningkatkan efisiensi operasional logistik tersebut dengan teknologi milik Kargo Technologies.
Didirikan oleh mantan Country Manager Uber Indonesia Tiger Fang (CEO) dan Yodi Aditya (CTO), Kargo Technologies melihat permasalahan selama ini truk pulang tanpa muatan setelah pengantaran di sentra-sentra produksi. Kargo Technologies berharap bisa meminimalisir hal ini sambil memenuhi kebutuhan perusahaan-perusahaan e-commerce dan FMCG.
Secara khusus perusahaan menawarkan platform berbasis mobile, di platform Android untuk memudahkan perusahaan pengguna dan pengirim berinteraksi dan memantau pergerakan kiriman secara real time.
"Kargo Technologies menghubungkan bisnis dan kebutuhan pengiriman mereka dengan perusahaan angkutan truk yang memiliki kendaraan, dengan ruang kargo yang tersedia di dekatnya. Hal yang terpenting, Kargo dapat mengambil banyak muatan untuk backhaul. Artinya, truk dapat kembali dengan muatan kosong yang lebih sedikit, sehingga memungkinkan mereka untuk memaksimalkan pendapatan dan mendistribusikan biaya dengan lebih baik," kata Tiger.
Kargo Technologies merupakan marketplace logistik yang menghubungkan perusahaan dan layanan penyedia truk. Pertengahan tahun lalu mereka perolehan pendanaan senilai $7,6 juta (lebih dari 107 miliar Rupiah) yang dipimpin oleh Sequoia India dan 10100 Fund — yang terakhir ini didirikan oleh Co-Founder Uber Travis Kalanick.
Application Information Will Show Up Here
Are you sure to continue this transaction?
processing your transaction....