Jumlah Pelanggan YouTube Premium dan YouTube Music Premium Tembus 50 Juta Orang
Dibandingkan Spotify atau Apple Music, jumlah pelanggan layanan subscription YouTube masih kalah, tapi pertumbuhannya diklaim sebagai yang tercepat
Glenn Kaonang - 3 September 2021
YouTube mengumumkan pencapaian terbaru terkait dua layanan subscription-nya, YouTube Premium dan YouTube Music Premium. Dikatakan bahwa jumlah pelanggan kedua layanan tersebut telah menembus angka 50 juta orang. Pertumbuhannya tergolong cukup pesat, sebab pada bulan Desember 2020, Google sempat melaporkan bahwa kedua layanan tersebut sudah memiliki 30 juta pelanggan.
Berhubung YouTube tidak menjabarkan datanya, kita tidak bisa mengetahui berapa banyak yang berlangganan YouTube Premium, dan berapa banyak yang cuma berlangganan YouTube Music Premium. Sebagai informasi, keduanya memang ditawarkan sebagai dua layanan yang terpisah.
Di Indonesia, YouTube Premium dihargai Rp59.000 per bulan, sementara YouTube Music Premium dihargai Rp49.000 per bulan. Bagi yang berlangganan YouTube Premium, mereka otomatis juga mendapatkan akses ke YouTube Music Premium. Jadi tidak peduli Anda berlangganan yang mana, secara teknis Anda dapat disebut sebagai pelanggan YouTube Music Premium.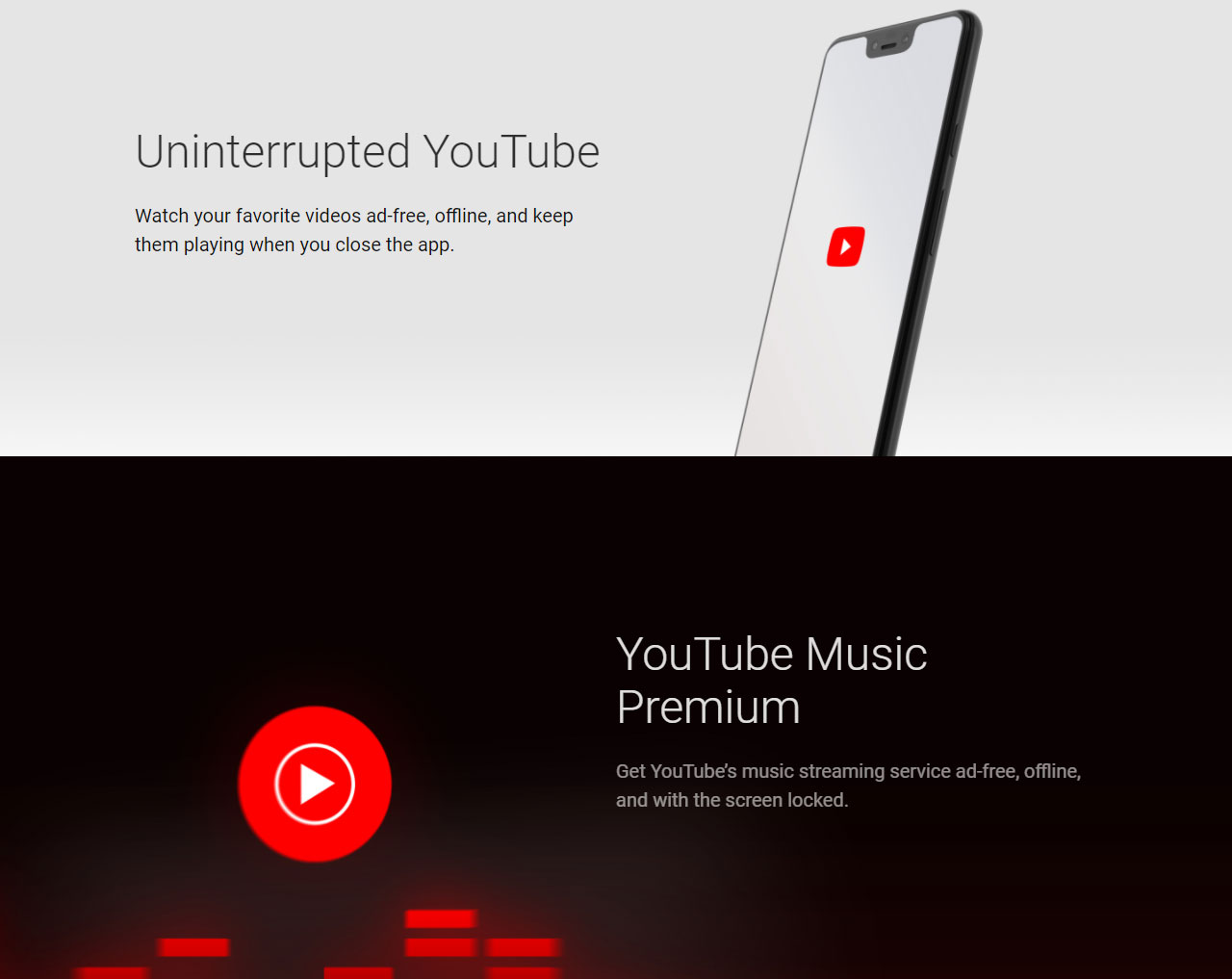 Dari situ kita pun bisa membandingkan YouTube dengan dua layanan streaming musik terpopuler yang ada saat ini, yakni Spotify dan Apple Music. Per 30 Juni 2021, Spotify tercatat memiliki pelanggan berbayar sebanyak 165 juta orang. Sementara Apple Music diestimasikan memiliki 78 juta pelanggan.
Alhasil, angka 50 juta yang YouTube catatkan mungkin bakal terasa kecil. Meski demikian, hasil riset Midia menunjukkan bahwa YouTube adalah layanan streaming musik dengan pertumbuhan tercepat (60%) di tahun 2020 kemarin. Menurut YouTube sendiri, mereka melihat pertumbuhan yang besar di negara-negara seperti Brasil, India, Jepang, Korea Selatan, dan Rusia.
Peran YouTube di industri musik pun juga besar. Juni lalu, YouTube melaporkan bahwa mereka telah membayar $4 miliar ke industri musik selama 12 bulan terakhir.
Hal lain yang perlu kita catat adalah, angka 50 juta tadi rupanya juga termasuk pelanggan yang masih dalam masa free trial. Seperti yang kita tahu, beberapa perangkat memang dibundel bersama free trial YouTube Premium sebagai salah satu cara untuk memikat konsumen, seperti misalnya tablet Samsung Galaxy Tab S7 FE 5G yang menawarkan free trial YouTube Premium selama empat bulan.
Belum lama ini, YouTube juga mulai menguji layanan baru bernama YouTube Premium Lite yang tarifnya bahkan lebih murah daripada YouTube Music Premium.
Sumber: The Verge dan YouTube. Gambar header: Charles Deluvio via Unsplash.
Are you sure to continue this transaction?
processing your transaction....