Marketplace Platform Officially Closed, Elevenia Starts Exploring B2B Services
One of them is presenting the E-Nusantara platform to empower domestic MSMEs
Elevenia's journey to fill the market has ended online marketplace in Indonesia after nearly a decade. As of December 1 2022 yesterday, Elevenia announced the termination of services and operations via official site.
DailySocial.id have tried to contact an Elevenia representative regarding the closure of this service and next steps. However, there has been no response until this news was revealed.
apart marketplace, Elevenia also has business lines targeting the B2B segment, namely Elevenia Biz and Enterprise Digital Technology Services (EDTS). One of the initiatives that have been presented is the E-Nusantara platform through collaboration between the government and the private sector.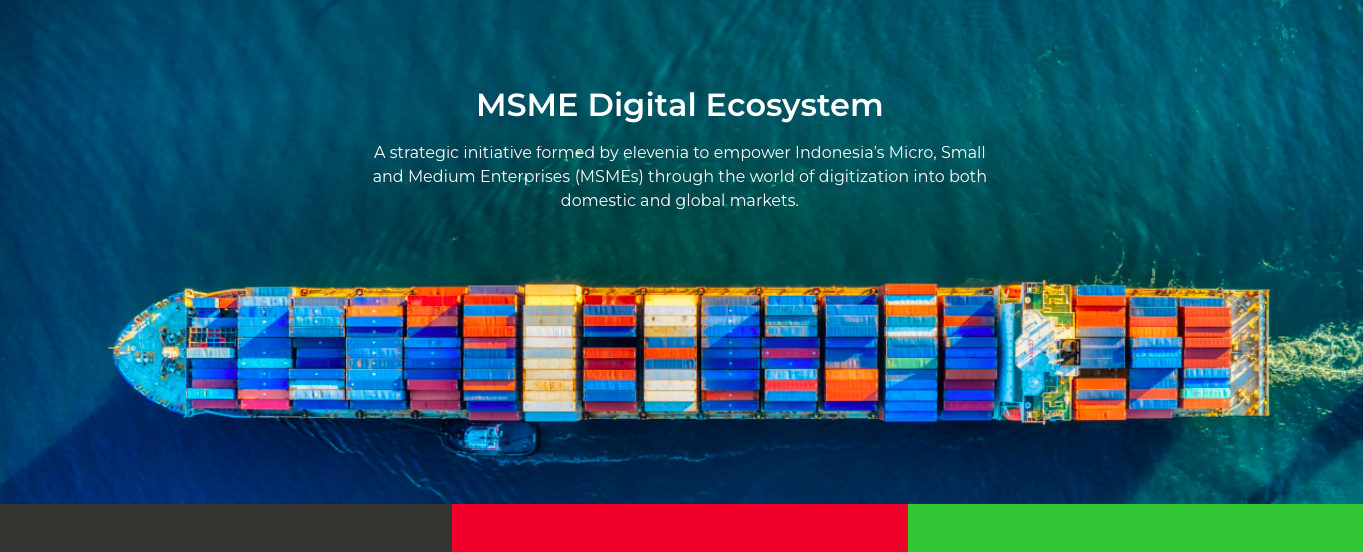 Based on the information on the official website, E-Nusantara is mentioned as a company trading which has a mission to empower MSMEs through digitalization to encourage the sustainability of the agricultural sector and MSMEs. This platform helps local business owners determine local commodity raw materials and expand sales to domestic and global markets.
E-commerce operator's
Flashback, XL Axiata and SK Planet took the initiative to enter E-commerce by forming a joint venturej) in 2013. XL is a cellular operator, while SK Planet is a subsidiary of a telecommunication company from South Korea, SK Telecom. Each holds 50% ownership.
The service launched under the name Elevenia one year later. In its first year, Elevenia pocketed 1 million users and generated revenue of IDR 250 billion. In 2016, Elevenia was listed as offering more than 4 million products from 40.000 seller.
The intense competition and the difficulty of monetization forced XL and SK Planet to leave from this business, and released ownership to the Salim Group in 2015. Both shares were handed over to PT Jaya Kencana Mulia Lestari and Superb Premium Pte. Ltd. through the mechanism of the Conditional Purchase Agreement (CSPA).
After the divestment, Elevenia had a chance to try new strategy by focusing on improving sounder financial performance through reduced discounts and selective subsidies.
Before XL, service E-commerce belonging to the operator, ie Cipika.com (Indosat Ooredoo) closed earlier in 2017, meanwhile Blanja.com (JV owned by Telkom and eBay) following three years later. For telecommunications operators whose sectors are investment-intensive and profit-oriented, the business model E-commerce somewhat difficult sustain in the long run.
Happen E-commerce Indonesia
E-commerce is the main driving force of the digital economy in Indonesia. Over a decade, there have been many actors E-commerce present in Indonesia until finally leaving only a few players.
Currently, e-commerce Indonesia is controlled by Tokopedia, Shopee and Lazada. Report The report of Statista recorded monthly traffic in the second quarter of 2022 led by Tokopedia with 158,35 million visits, Shopee with 131,3 million visits, and Lazada around 26,64 million.
Even though the ecosystem is considered the most mature compared to other verticals, actors E-commerce still trying to find a monetization model that can have a significant impact on profitability. Player E-commerce still disbursing subsidies on logistics and promotion costs.
Tokopedia, for example, has finally introduced the "Plus by GoTo" subscription package as a new form of monetization for its parent company, GoTo. Meanwhile, Bukalapak has chosen to focus on the MSME "Partner" business line since the last few years.
In the report DSResearch titled "The Power of E-commerce Spectrums", logistics and distribution factors are still the main challenges for actors E-commerce Indonesia.
According to MDI Ventures GM Corporate Development Alvin Evander, the derivative ecosystem e-commerce, such as logistics, remains an attractive investment target in the future. This is because innovations in this sub-sector are considered to increase efficiency as well reduce logistics costs.
Are you sure to continue this transaction?
processing your transactions....