Dailybox Creates a Multi-Platform Strategy for a Sustainable Business
DailySocial.id interview with Dailybox Group Co-Founder & President Director Kelvin Subowo
Entering 2023, F&B startup Dailybox have a plan to be able to achieve profitability. Claiming to have had positive business growth in 2022, the company continues to optimize channel sales online and offline supported with central kitchen, distribution network cold chain strong, and qualified human resources.
In the middle of 2022, Dailybox has also pocketed series B funding worth $24 million (or equivalent to IDR 355 billion). To DailySocial.id, Co-Founder & President Director of Dailybox Group Kelvin Subowo revealed the company's plan to collaborate and maintain the stability of the company's business by preventing layoffs their employee.
Currently Dailybox is also present in Singapore, o first in the dining area Supply Chain City, Jurong. Dailybox can also be obtained via the delivery service GrabSingapore food. They offer more than 20 menus of typical food and snacks from various regions of the archipelago, such as Tong Seng Kambing typical of Central Java, Ayam Woku and Rica-rica typical of Manado, fish curry typical of Sumatra, and others.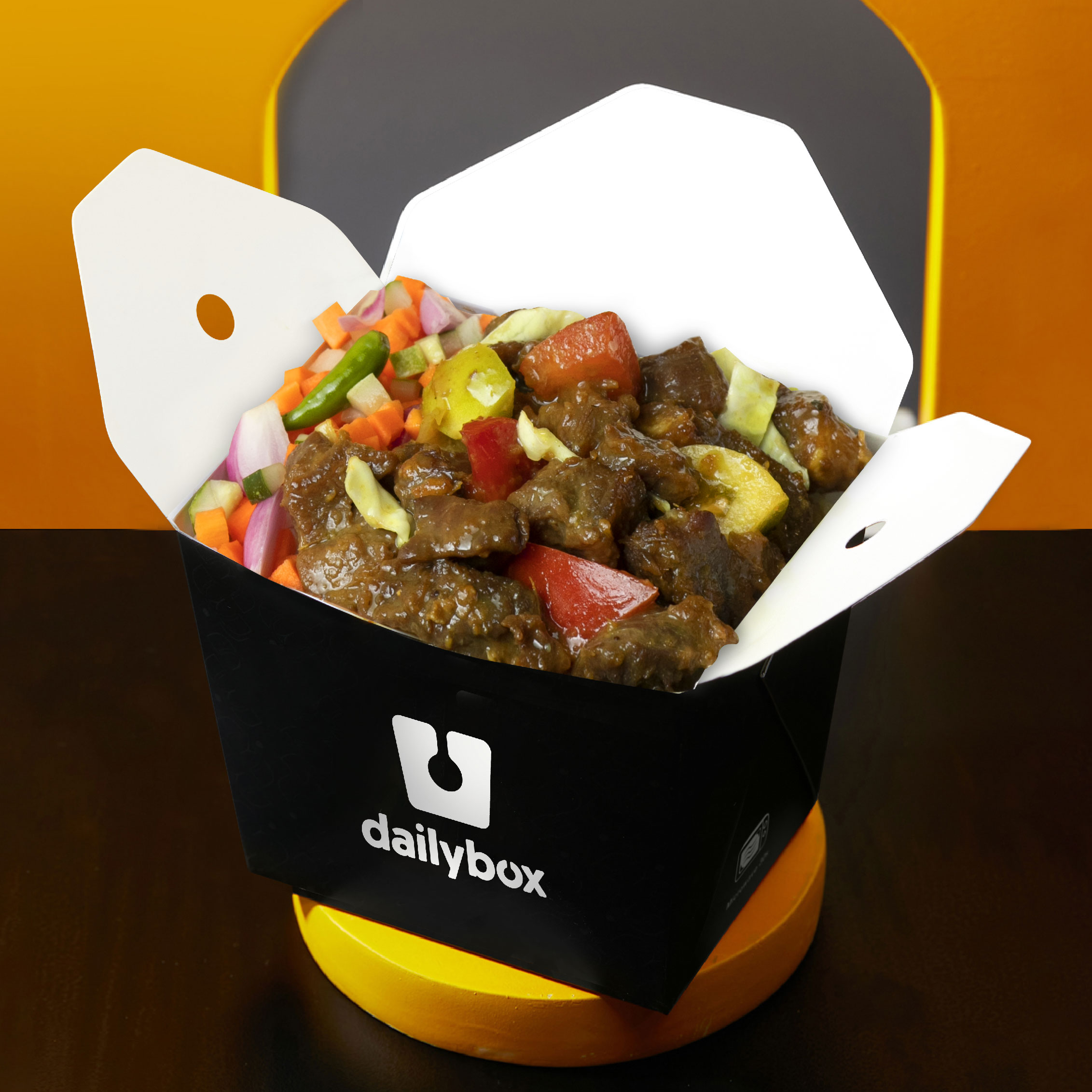 Become a multi-platform F&B startup
Begins from cloud kitchen, now Dailybox has begun to transition into a F&B business multi-platform since doing acquisition brand Breadlife at the end of 2021.
Now they are no longer dependent on service providers cloud kitchen third party. To maximize users, an area utilization strategy is enforced. For example what they did in the Greenlake area. In the 3-floor shop they own, they are optimizing for Breadlife on the 1st floor, because the customers are mostly women who like to come directly to the shop. While the top floor is for Shirato and Dailybox, because of the second purchase brand this is still more online.
"A location synergy strategy like this increases efficiency operational costs us because the price of renting a shop already fixed -- or about 2% of the total brand revenue in the shop. As a comparison, the rates for using rental services cloud kitchen used to reach 10% of total revenue and its nature variable, said Kelvin.
Dailybox continues to try to maximize sales channels offline and online. This is deliberately done by the company to get economic units which is good and to balance the height food delivery costs.
Brands under the Dailybox Group currently include Dailybox, Shirato, Breadlife, Antarasa and Lu'miere. All have been scattered across shophouses (shop), templateand online.
"After obtaining funding, we managed to record a revenue increase of up to 2x by the end of 2022. Central kitchen we serve about seven million servings of food to our customers. The Dailybox Group brand is present in more than 300 points throughout Indonesia – from Sumatra to Papua. more than 60% o present to greet people in tier two and three cities," said Kelvin.
Indeed, the F&B industry, which is wrapped in a modern business strategy, is receiving special attention. Throughout 2022, it was recorded that a number of startups in the F&B sector received investor funds. They are Haus!, Ismaya, Mangokku, Flash Coffee, Green Label, and Hangry.
Expand collaboration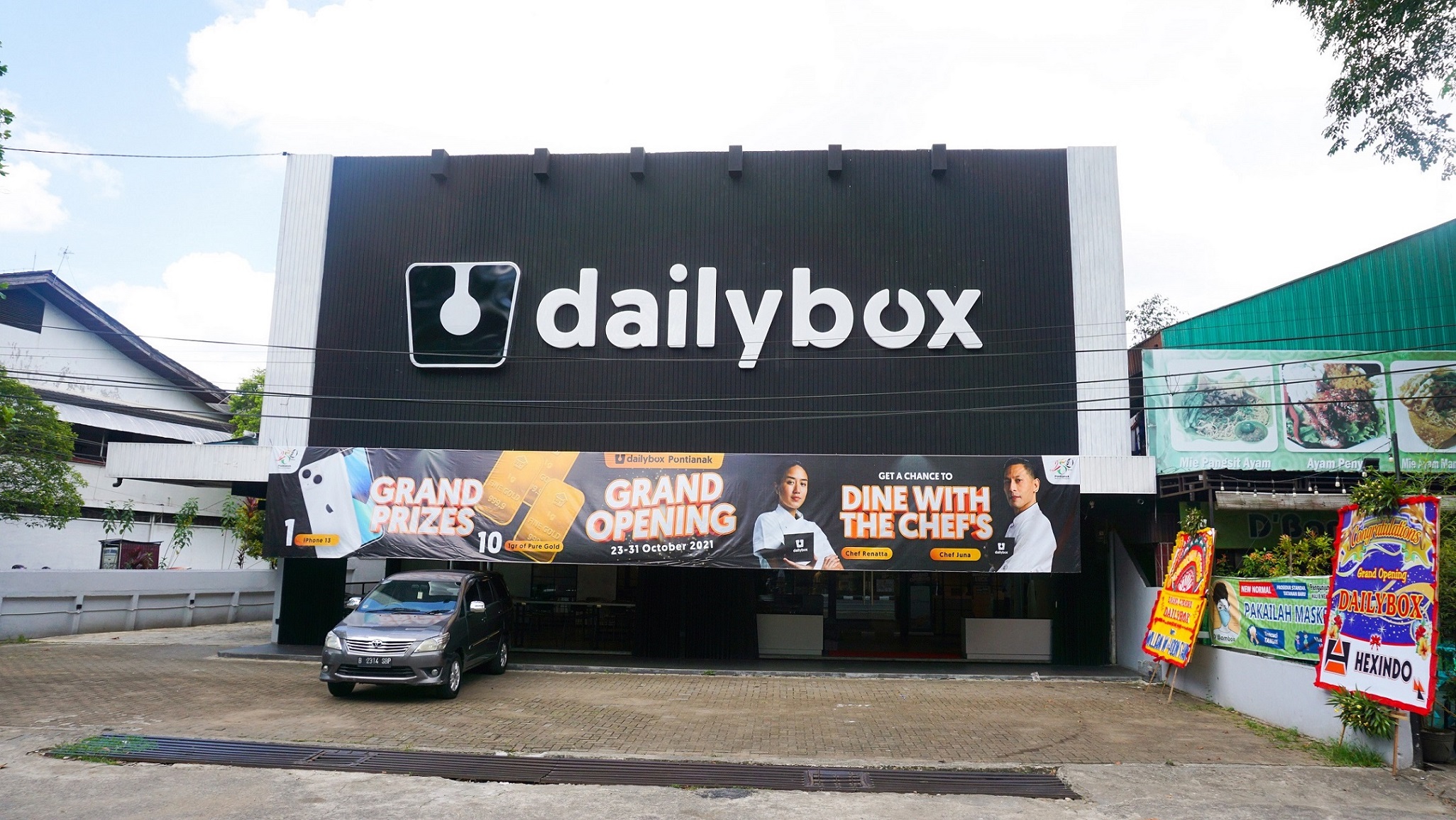 Entering 2023, the issue of recession is even more widespread. Kelvin said that the company's priority is to continue to innovate and provide the best service for all of its customers through partnership programs with various parties, including MSME players in the food and beverage industry.
So far, there are a number of MSMEs that have collaborated with Dailybox, such as Mrs. Ray from Bali with the betutu chicken menu and also Mrs. Yanti with her chili sauce.
"With collaboration, the Dailybox Group also helps MSMEs in developing their business with a wider distribution of products. This is the Dailybox Group's efforts to support the government's efforts to advance Indonesia's economic growth through MSMEs," said Kelvin.
Application omnichannel which they have launched before, this year they will also be more aggressive in intensifying it. It is essential for Dailybox to continue to focus on omnichannel when the pandemic began to decline and activities offline already started a lot to do again by the majority of society.
The Dailybox Group way is to balance online and offlinePresence use strategy multi-platform to minimize cost and increase profitability. By implementing this strategy, the company remains stable so that layoffs employees they do not do throughout 2022.
This year the aim and focus of the Dailybox Group is to have a business model that is sustainable, that is, balancing efforts growth aggressive and can still be a business that profitable. This is also reinforced by the company's commitment to presenting innovation in creating quality products.
The company also still has plans to carry out M&A activities, especially to brand which has storefront – offline, like Breadlife and Lu'miere.
Application Information Will Show Up Here
Are you sure to continue this transaction?
processing your transactions....