Cube Asia 2022: Indonesia is the Biggest "Live Shopping" and "Group Buying" Market in Southeast Asia
The potential GMV generated by the live shopping and community group buy markets is $5 billion and $2 billion, respectively
Indonesia is a market live-shopping and community group buying largest in Southeast Asia with an estimated Gross Merchandise Value (GMV) of nearly $5 billion and $2 billion respectively based on Cube Asia's inaugural report entitled "Social Commerce in Southeast Asia 2022".
This report records platform usage social commerce in driving transaction growth E-commerce Southeast Asia with an estimated total value of $42 billion in 2022. Meanwhile, as many as 15.000 respondents in Indonesia, Singapore, Malaysia, the Philippines, Thailand and Vietnam participated in the survey for this report.
According to CEO and Head of Data Cube Asia Sarabjit Singh, engagement social media in Southeast Asia is among the highest in the world. As many as 90% of internet users in this region already have Facebook, Instagram, WhatsApp, TikTok and LINE accounts.
Then, as much as 55% of internet users in Indonesia and Thailand allocate expenses to transact on the platform social commerce for $100 and $180 per user per year, respectively.
This report shares the experience of transactions in social commerce into four categories, namely platform ssocial commerce, conversational commerce, live shopping, and community group buying. Owner brand/retailers that combine more than one of these categories, will be future winners.
Social media and messaging
In his findings, the average owner channel di E-commerce Southeast Asia has utilized one of four platforms social commerce. For owners brand, it is important to provide a more shopping experience engaging via platform social commerce.
Transaction trade What happens on social media accounts for $34 billion in Southeast Asia, the most of the other three categories. One of the factors triggering the high value of this transaction is the increase in the amount of time users spend on social media during the pandemic.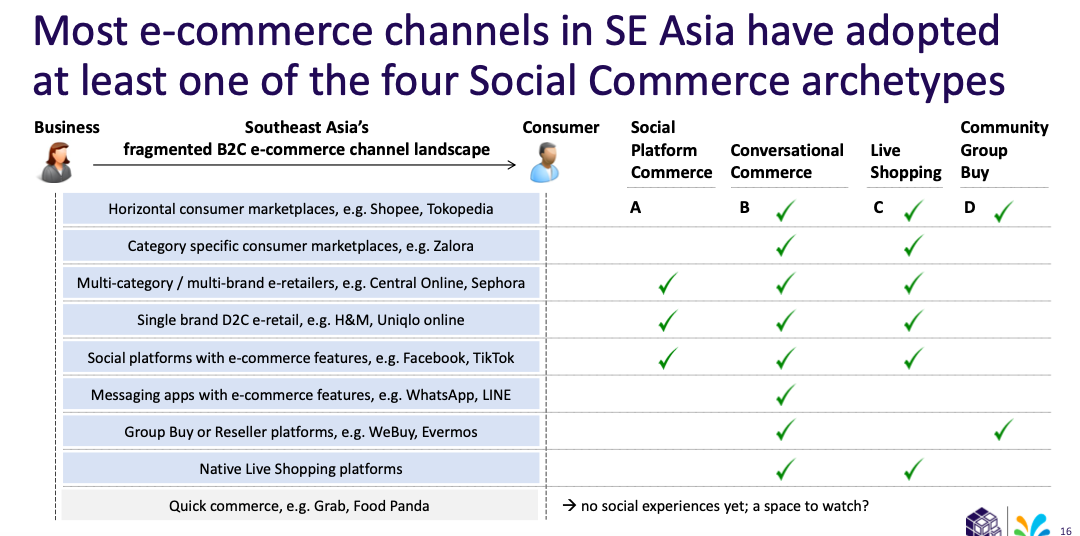 As social media with large user bases, Facebook and Instagram have indeed started a trend social commerce. However, its position is now behind with TikTok which offers more ways engaging by integrating the entire transaction experience in just one application.
In beauty products, as much as 44% of 800 beauty brands surveyed in Indonesia, already have a TikTok Shop channel.
In category conversational commerce,Voice-based transactions contribute $12 billion in Southeast Asia. As many as 74% of consumers use the application messaging to make an order.
Initially, this model was mostly used by small-scale sellers, but now it is also widely used by brand and retailer. For owners brand, this way offers conversion to sales at a higher cost your marketg and better staff utilization.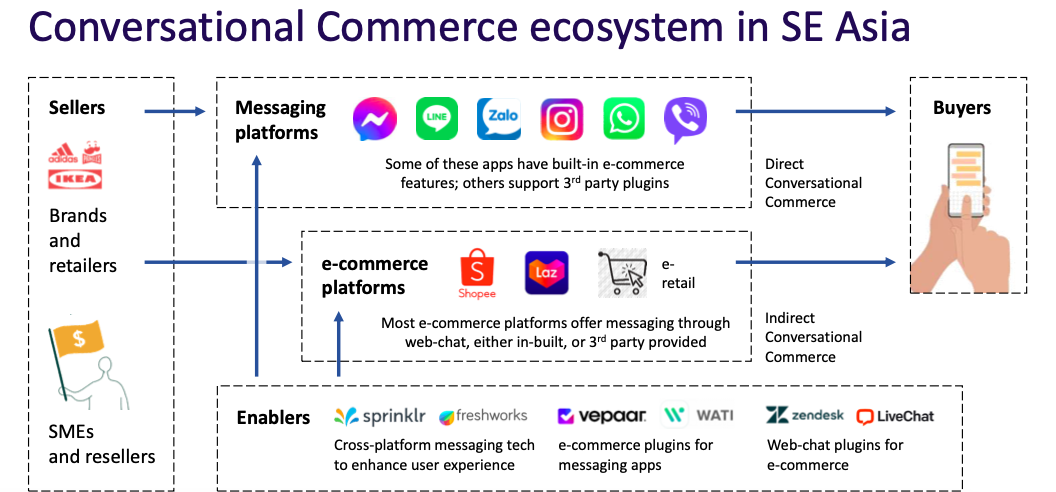 Meanwhile for customers, they prefer the product selection process and payment to occur directly in the application messages. Customers are also clearer in asking staff what products they are looking for.
However, there are also those who ask for products on WhatsApp, but the purchase is completed at the physical store. Meanwhile, transactions that occur in the application messaging consisting of Facebook Messenger (27%), WhatsApp (21%), SMS/iMessage (6%), and others (46%).
Live shopping and group buying
Category live-shopping or shop via impressions streaming is a rapidly growing trend in Southeast Asia. Its growth has reached ten times or $13 billion in 2022. At least 44% of internet users have tried live-shopping over the past year.
There are three categories seller that offers live shopping, that is seller independent, an influencerand brand or retailer. Meanwhile, there are three types of platforms used seller to present live shopping, namely social media, E-commerceand native platform.
Interestingly, this report mentions Indonesia as a market live-shopping largest in Southeast Asia with a GMV of nearly $5 billion in 2022. Typically, live-shopping Most found on Facebook and Instagram. However, TikTok is starting to take share live-shopping significant, especially in Indonesia.
TikTok try mirroring strategy that has been used sister-app Douyin in China by integrating the whole tools to transact up to check out. This full integration is valued more engaging and conversion-oriented.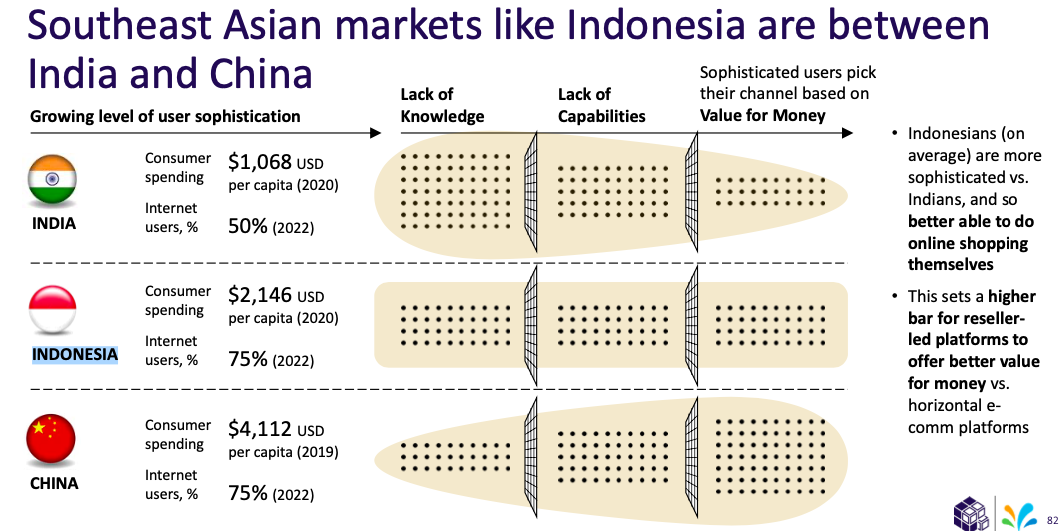 Last is community group buying heavily influenced by community/group-based consumers. They entered into a transaction agreement together, mainly because it was driven by two model approaches, namely more affordable prices and reseller/agent.
Currently, transaction E-commerce group-based is still relatively small, around 3% of the total GMV in Southeast Asia or around $5 billion. However, Indonesia became a market community group buying largest in the region with a value share of $2 billion. Several startups in Indonesia use this model to accelerate E-commerce in tier 2 and 3 cities is we buy and Evermos.
This report also mentions that there are many startup actors new retail which is trying to duplicate the community-based model as Pinduoduo (China) and Meesho (India) have done to encourage the growth of e-commerce in Southeast Asia.
Are you sure to continue this transaction?
processing your transactions....