Alchemy Pay Obtains License to Operate in Indonesia
The operational license was obtained through a partnership with local fintech company BDPay
Platform payment gateway for crypto transactions from Singapore Alchemy Pay officially obtained a license from Bank Indonesia to operate money transfer and remittance services. This license was obtained through Alchemy Pay's collaboration with a local fintech company, namely PT. Payment Digital Blessings.
Based on data from Bank Indonesia, PT Berkah Digital Payments or better known as BDPay has been registered as a Payment Service Provider with a category 3 license. This platform offers local and cross-border money transfer services for retail and corporate clients. In addition, BDPay also provides client payroll services and transfers to 136 banks in Indonesia.
"This partnership enables the two companies to offer better payment methods to users and clients in Asia and reduce operational costs for related services," it said on its website. medium Alchemy Pay on February 27, 2023.
Founded in 2018, Alchemy Pay is known as a provider of fiat exchange services on & off-ramp, crypto payments, and checkout NFT to Web3 platforms. The company allows both online and offline merchants to make exchanges from fiat to kripto, vice versa. This simplifies to the blockchain ecosystem and ease access to Web3 services.
Alchemy Pay is known for its partnerships with several global leaders such as Binance, Shopify, NIUM, and QFPay. Currently, the company also has its own utility crypto token called ACH Coin. ACH is the original ERC20 crypto token from blockchain Ethereum.
The company increases accessibility to crypto with direct-to-customer services. This payment solution has been integrated by many Web3 platforms and token issuers cryptocurrency from various circles. According to the official Alchemy Pay website, the founding team's experience in traditional financial and technology sectors places Alchemy Pay in a unique position to overcome longstanding barriers and drive mainstream adoption.
The service provided by Alchemy Pay also supports payments via Mastercard, Visa, Google Pay, Apple Pay, and a number of other regional mobile wallets, including BDPay. During nearly five years of operation, the company has succeeded in expanding its wings to 173 countries.
The development of the crypto industry in Indonesia
One of the implementations of blockchain, namely crypto assets, continues to experience development in Indonesia. The government also provides support by making regulatory adjustments. The goal is that industry players can organize a fair and fair crypto ecosystem, and prioritize protection for the public as customers.
The report "Indonesia Web3 Landscape and Crypto Outlook 2022" released by the Indonesian Blockchain Association (ABI) and Indonesia Crypto Network (ICN) shows that there are 569 companies or startup registered in the system Online Single Submission (OSS) which is included in the category of "Blockchain Technology Development Activities" with the Standard Classification of Industrial Business Fields (KBLI) 62014.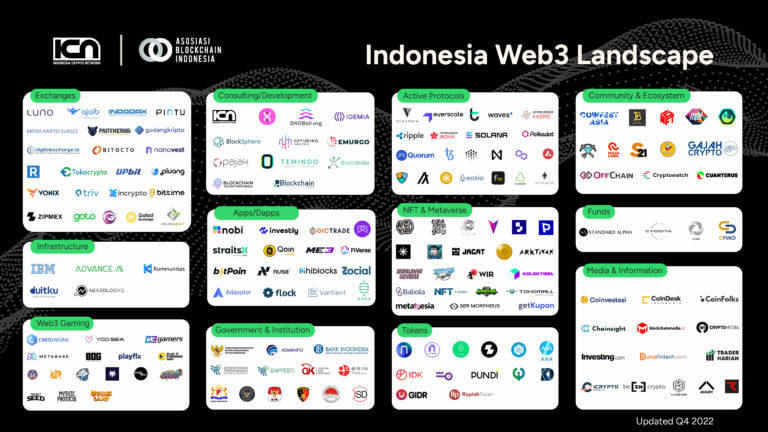 Supervision and regulation of crypto asset trading is currently still part of the authority of CoFTRA. This refers to CoFTRA Regulation Number 13 of 2022 concerning Amendments to CoFTRA Regulation Number 8 of 2021 concerning Guidelines for Organizing Crypto Asset Physical Market Trading on Futures Exchanges.
The Ministry of Trade also targets that Indonesia will have a crypto asset exchange institution that is specifically a place for trading crypto assets at least in mid-2023. The institutional crypto asset exchange is needed because it is estimated that in 2023 crypto assets will experience rapid development.
The volume of Indonesian crypto transactions in 2022 is at IDR 290 trillion. According to data from CoFTRA, as of January 2023, there were around 16,86 million crypto asset investors in Indonesia. This figure is far greater than the total investors in the capital market which only reached 9,98 million investors.
Are you sure to continue this transaction?
processing your transactions....