ALAMI Reportedly Receives Series B Funding of 252 Billion Rupiah Led by Quona Capital
ALAMI Group is preparing to launch the Hijra Bank application in the near future
Startups p2p loans ALAMI is reported to have secured a series B funding of $17,5 million (approximately 252 billion Rupiah) led by Quona Capital through fund Accion Quona Inclusion.
According to the information obtained DailySocial, a number of venture capitalists and angel investors Middle Eastern origins participated in the round. This round was also supported by East Ventures, AC Ventures, and K9 Industries.
When contacted, ALAMI's representatives declined to comment on the news.
Quona Capital is an investor Existing at ALAMI in a $20 million funding round in equity and debtat the beginning of this year. The round was led by AC Ventures and Golden Gate Ventures.
Quona has also led and been involved in several fundings for other local startups, including KoinWorks (2019, 2020), Julo (2019), Ula (2020, 2021), and BukuWarung (2020).
Set up a digital bank
Previously, in joint interview DailySocial, Co-Founder of ALAMI Dima Djani explained that ALAMI Group is preparing to launch Bank Hijra to the public. Currently still open waiting list for interested prospective customers.
Customer Existing ALAMI will be the main target for customer acquisition of Bank Hijra in the early stages. They can make savings easily and more integration process seamless. The yield offered is claimed to be higher for the average instrument fixed income such as sharia deposits, state sukuk, and sharia P2P.
For segment SME banking, Bank Hijra and ALAMI will synergize business, starting from financing channel and cross selling other Islamic financial products. The synergy is in accordance with the guidance provided by OJK. So Bank Hijra is not just Actioncalendar institutions for ALAMI in lending to SMEs.
Statistically, according to OJK data, the market share of Islamic banking in Indonesia is still around 5,99%. Many believe that the large Muslim population can present potential in the future.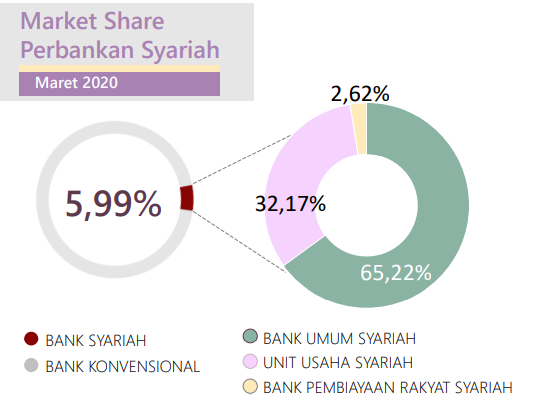 In terms of performance, NATURAL users growth of NATURAL users increased by 1.000% year-on-year (yoy) and a total distribution of IDR 200 billion in the first quarter of 2021. The quality of distribution is claimed to be good with the ratio of loss or default still at 0%.
The company has collaborated with eFishery and BukaPengadaan to widen the range of credit distribution. In addition to individual lenders, ALAMI is supported by a range of institutional lenders, such as Bank Syariah Indonesia (BSI), BPR Syariah, and seven other BPRs.
OJK noted that as of April 2021, out of 381 licensed and registered fintechs in Indonesia, only 17 of them adopted the sharia economic system. 10 fintech move in the realm p2p loans and the rest are engaged in digital financial innovation (IKD).
Although the number is still limited, there is still a wide room for fintech sharia-based to grow and develop. Supported by development fintech rapidly, the Islamic economic system could be more popular in Indonesia.
Application Information Will Show Up Here
Are you sure to continue this transaction?
processing your transactions....