10+ Recommended Artificial Intelligence (AI) Platforms to Help Your Business, What's Up?
Artificial intelligence (AI) platforms in blogging, e-commerce, affiliate marketers, marketing agencies and other businesses
AI stands for Artificial Intelligence or artificial intelligence which combines computer science and strong data sets to be able to solve problems. It also includes the sub-fields of machine learning and deep learning science, which is often referred to as artificial intelligence.
Simply put, artificial intelligence (AI) is a simulation of human intelligence that is modeled by machines and programmed to think like humans. Artificial intelligence or artificial intelligence is widely used in various fields field such as industry, medicine, education, business and even everyday life.
The involvement of artificial intelligence (AI) in business is not a taboo in today's era. If you are a bloggers, e-commerce entrepreneur, affiliate marketer, agency or other business, utilizing AI-powered tools may be an option for you. With AI, you can execute and devise effective strategies, allowing you to reach your goals faster.
Best AI Tools Recommendations for Your Business
AdCreative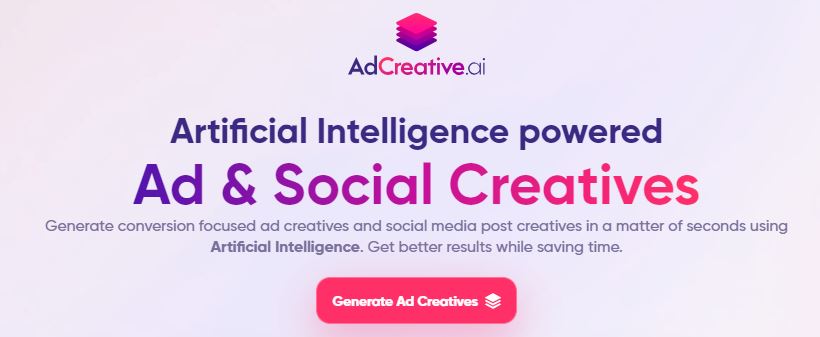 Adcreative.ai is an AI platform that generates hundreds of creatives in just seconds. Creatives generated by AI have a score that allows them to be successful in your ad campaigns. You can generate conversion-focused creatives and social media creatives in seconds using artificial intelligence. Creatives created in just a few seconds can save you time on the job..
All you have to do is tell AdCreative AI what your target audience is and the platform you're creating your ad on. The use of AI is suitable for businesses in e-commerce stores, startup companies, and marketing agencies.
ValidatorAI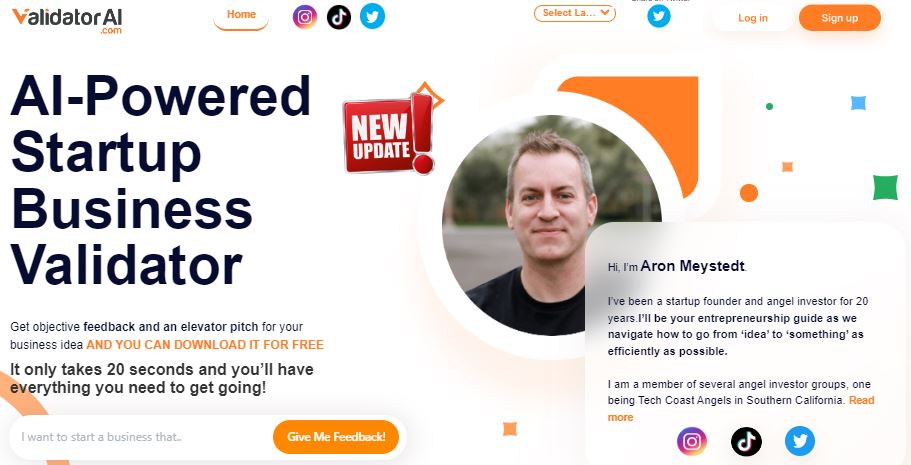 ValidatorAI.com is a business validator tool using AI for entrepreneurs and newbies in business. This AI delivers feedback objectively and constructively criticize any business idea. Entrepreneurs can submit their startup idea to the validator and it will be accepted feedback automatically.
Entrepreneurs need feedback solidly, even in the early stages i.e. ideas. AI validators were created to engage with you throughout your business journey and to offer assistance with business ideas and other related matters.
LogoAI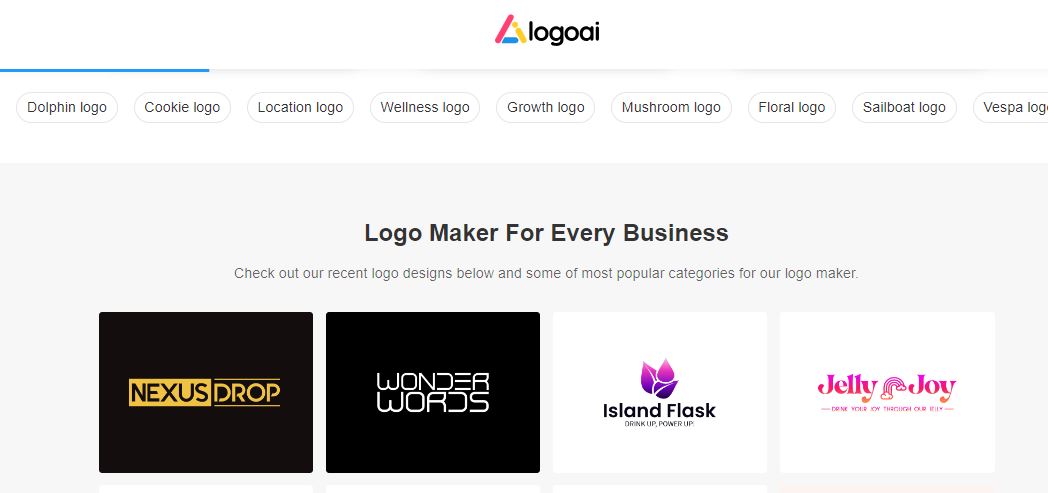 Logoai.com is an AI-based logo generator which is a logo design tool powered by artificial intelligence and machine learning. LogoAI will use generative AI to create a logo based on certain instructions given to it.
LogoAI provides various logo formats and has brand guidelines including all the colors and fonts which will later give the aesthetics and essence of your brand logo. LogoAI does not provide a logo in the form of template, so that the brand logo design will be made a new and unique design for each customer.
JasperAI

Jasper.ai is an AI writing tool designed to generate marketing copy, such as blog posts, product descriptions, company biographies, ad copy and social media captions. This tool offers hundreds template to choose from, and has many writing formats, such as if you want to write a long-form blog post or need a perfect response for a review.
JasperAI is suitable for marketing/marketing, offers benefits for companies with multiple formats offered, such as AI text and image generation, integration with Grammarly and Chrome extensions, having revision history records, document sharing, login multi-user, plagiarism checker and sound customization.
flick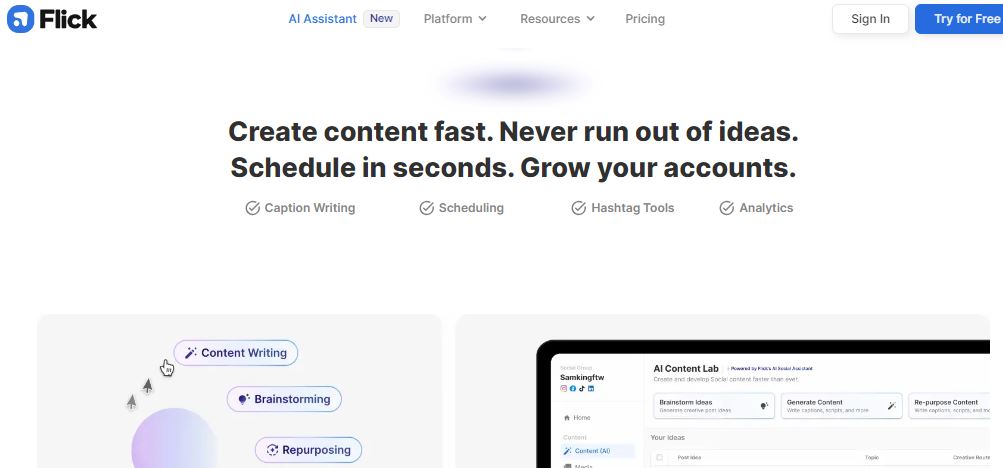 Flick.Tech is a social media tool marketing which aims to revolutionize the social media content creation process. With an AI-based algorithm, platform it empowers marketers/marketer, business owners and content creators to quickly and easily generate engaging and original content ideas.
This tool offers an idea brainstorming for different content concepts, AI textwriting to create custom captions, and turn long content into something easily digestible for consumers. Flick also excels at scheduling posts with time setting posts. There are also features such as Auto-Suggested Hashtags and Hashtag Search & Manager, these further help in effective content management and increased visibility.
Brandwatch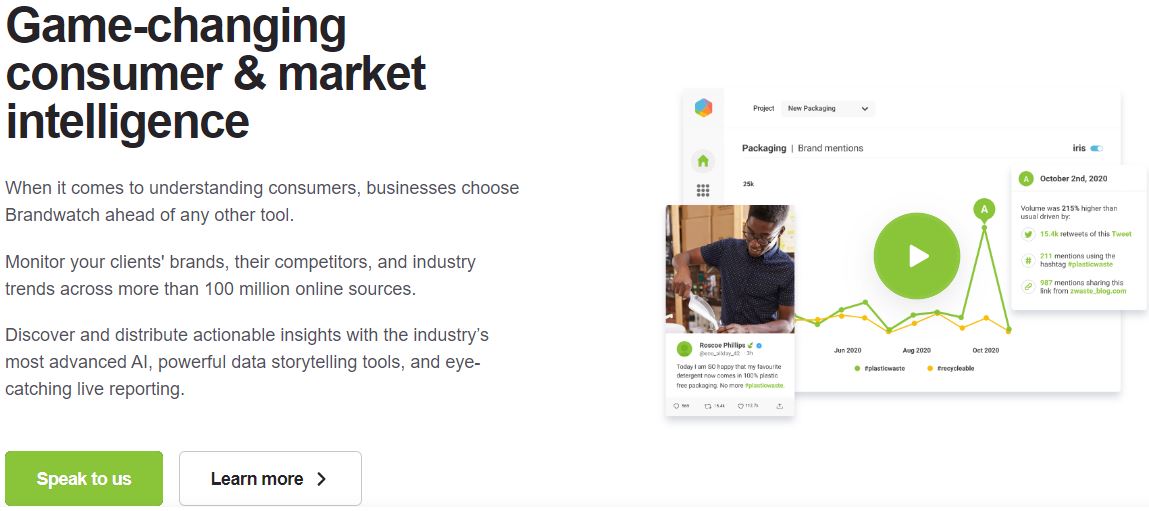 Brandwatch is one such app for monitoring and social media analytics that provide insights about customers and businesses on social media platforms. Brandwatch offers two main solutions in its range: consumer and social media management. Both of these can be applied to a variety of use cases including market research, brand management, content marketing, crisis management, and influence marketing.
Customer Intelligence (CI) is a solution that relies on AI to generate continuous insights that will help you better understand consumers about your brand and adapt it to today's market. This includes an in-depth understanding of how customers perceive their brands, products and industry trends.
Picture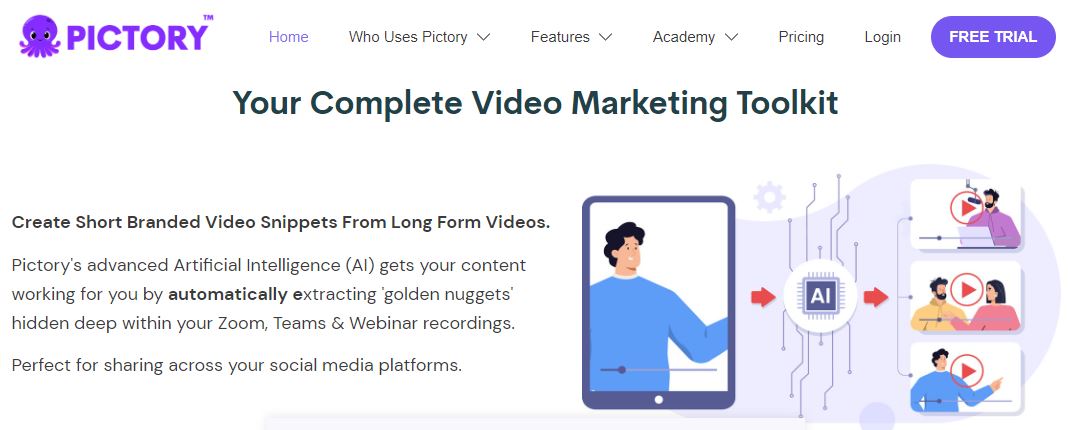 Picture is software cloud-based video creation that automatically converts long-form text and video content into short videos for sharing on various social media using artificial intelligence (AI) technology.
The way Pictory works is that you start by providing a script or article that will form the basis of your business video content. For example, Pictory can turn your blog posts into engaging videos to use on social media or your website. This is a powerful feature for personal and corporate bloggers who want to improve quality. Since it is cloud-based, it can work on any device.
Pictory can also easily edit videos using text for webinars, podcasts, Zoom recordings, and more. Easy to use and only takes minutes you can grow your audience and build your brand.
Tidio

Tidio is platform customer service all-in-onee that increases support from your customers and helps generate more sales. There are features live chat easy access keeps your business available 24/XNUMX, meanwhile chatbot using AI technology engage your customers in an instant real-time
Tidio offers solutions for businesses to add chatbot to their website. Instantly, you can chat with customers and solve their problems for free real-time. AI can also make product recommendations based on their behavior.
Tidio works great with CRM, e-commerce and email marketing platforms. You can easily integrate it with Shopify, Messenger, WordPress, and many more.
craftly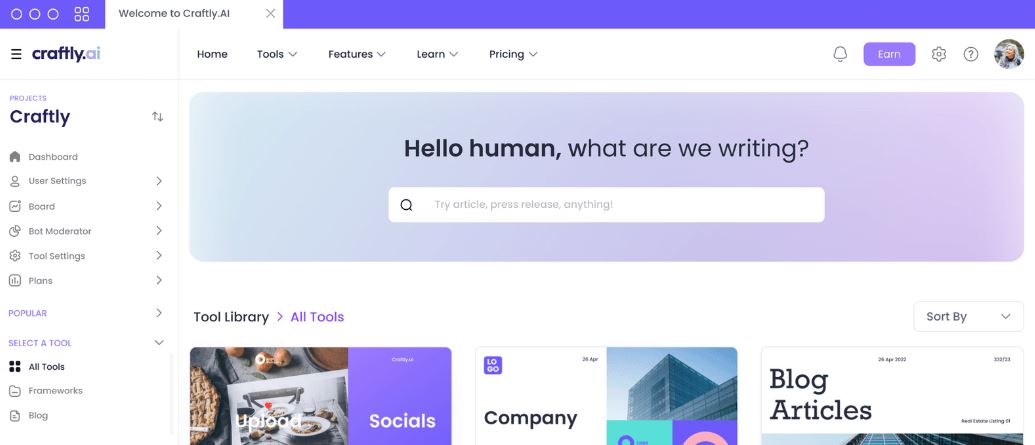 Craftly is an AI-based copywriting assistant that can be used in a variety of industries. As platform web-based artificial intelligence writing, CraftlyAI leverages natural language processing with machine learning to research and write original content. Create high-performance content in just seconds.
If you need copies for all your marketing and sales materials, CraftlyAI can help create product descriptions at Email, web copy, ads, social media posts, and newsletters. According to the website, this tool is used for copywriting by creatives at companies like Forbes, Meta, and GoDaddy.
NotionAI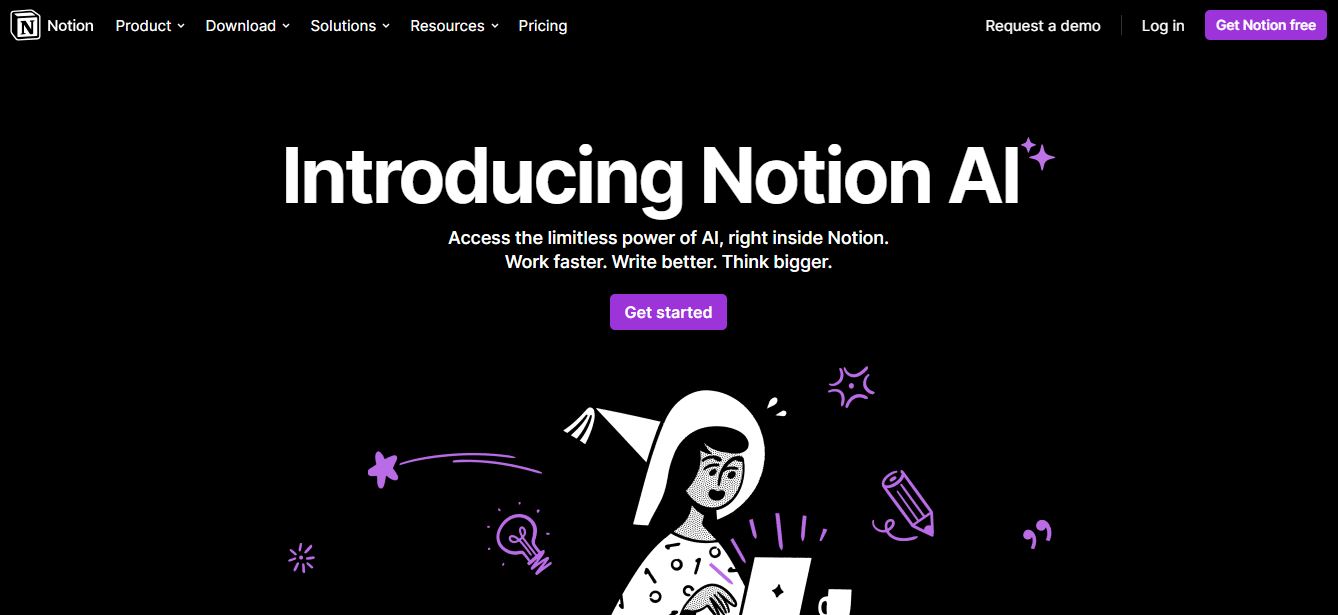 NotionAI is an AI tool for copywriting that produces original, high-quality content. It supports writing, ideating, editing and summarizing your content.
The way it works is very easy, you just have to give the command in the app what you want to write and the purpose for which you will write it, such as in a blog article, social media post, press release or give a job description, and the rest NotionAI will do the work for you.
Brand24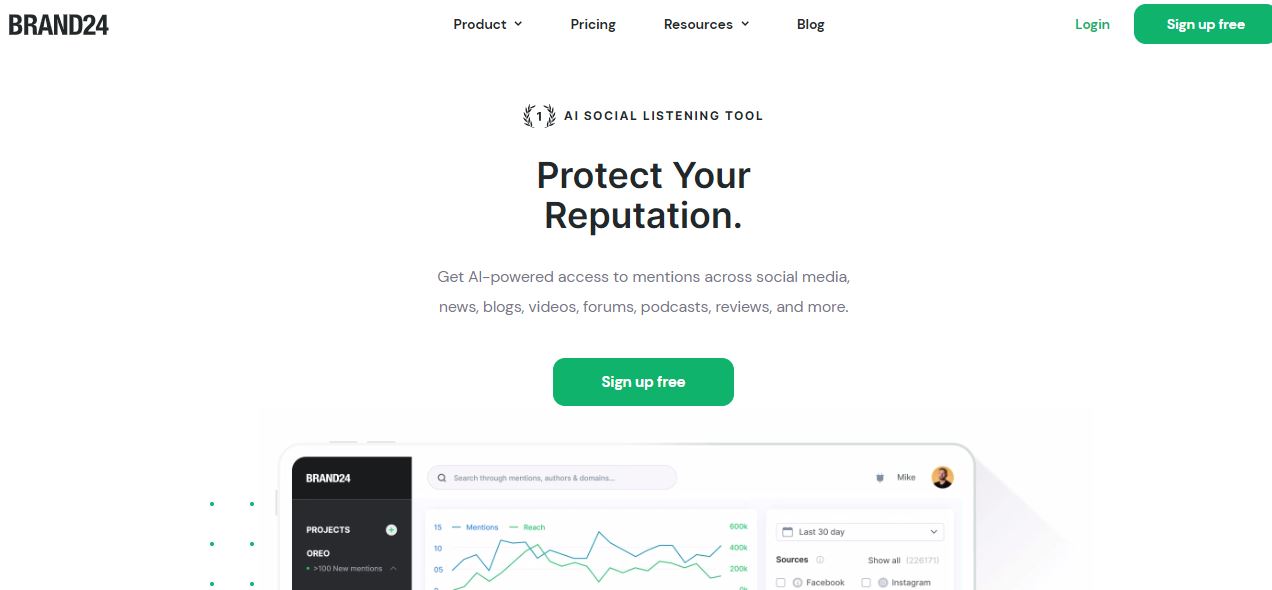 Brand24 is a simple but powerful social media monitoring solution. Companies use Brand24 to identify and analyze conversations online about their brands, products and competitors across the web. For any business, reputation is everything. With an AI-based social media monitoring tool, brands can track feedback positive and negative about the company in general real-time.
Brand24 can analyze conversations about brands, products, and competitors from across the web, including news sites, websites, blogs, discussion forums, podcasts, newsletters, video descriptions, and various social media. This data can be used in many fields digital marketing and various businesses online.
Phrase.io

Phrase has the perfect mix of AI writing, content creation and even article optimization. phrase is software content writing that helps identify and categorize content opportunities based on search results. Phrases can help writers research, create and optimize SEO-friendly content.
Phrase.io lets you create SEO optimized content better and faster. After you enter a topic, Phrase automatically compares and retrieves data from the top sites with the same keywords. This AI then generates an SEO-friendly outline, so you can write content that will rank higher in search results.
Table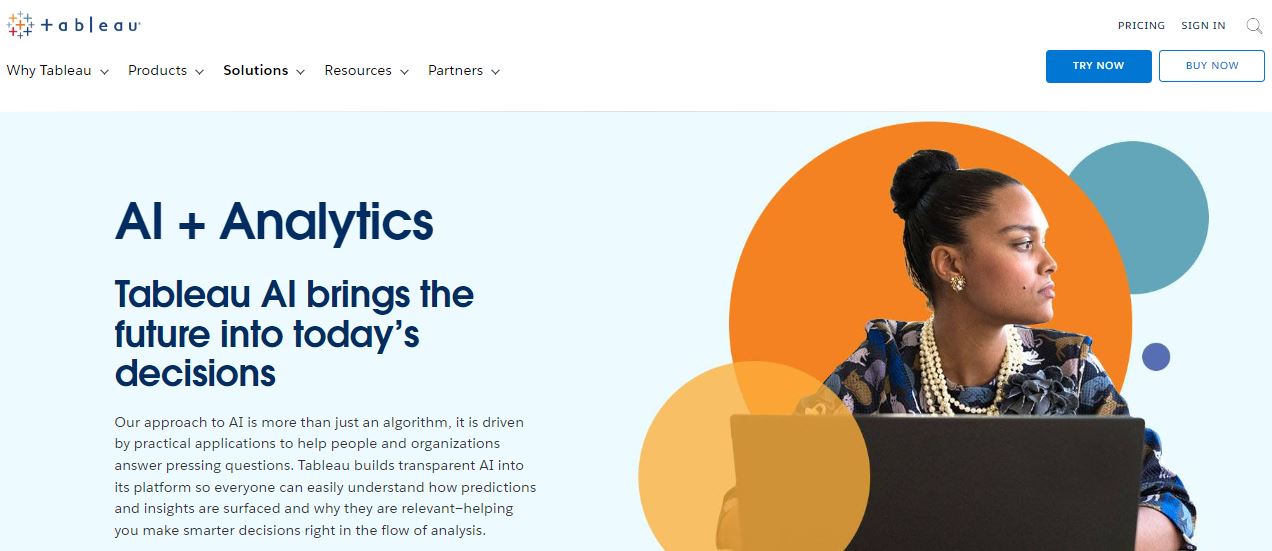 Table business science is AI-powered analytics that delivers power data science for business domain experts. Uses AI, machine knowledge, and other statistical methods to solve business problems for most fields data science. This helps companies make faster, more confident decisions across their lines of business and deepen their understanding of their own data.
Tableau works on a wide variety of data sources and computing platforms. Tableau can import data from files (Excel Spreadsheet as well as CSV and JSON files). It can also be connected to various kinds (Redshift, Hadoop, MySQL, Access, Teradata, you name it). You can join data tables in Tableau Desktop creating SQL joins.
Are you sure to continue this transaction?
processing your transactions....