The Right Solution to Restore Blocked TikTok Live Access
Tips for Restore Blocked TikTok Live Features
TikTok Live is a live video broadcast feature that allows you to communicate online real-time with your followers. In supporting your business on TikTok Shop, you can use it to promote products, hold quizzes, and share relevant information with customers.
This is a great opportunity to introduce and promote products, increase customer engagement, and build stronger relationships with your customers.
Apart from that, TikTok Live also gives you the opportunity for direct interaction with your customers, answering their questions, providing suggestions, or just talking informally. All of this can help strengthen your brand and increase sales of the products or services you offer.
However, TikTok has strict policies regarding the content allowed during live broadcasts. Make sure you understand these rules and don't violate TikTok policies with your content. Violations can result in a temporary or even permanent ban from TikTok Live.
Reasons Why Your TikTok Live Is Blocked
TikTok Live can be blocked for several reasons. First, violations of TikTok policies, such as content that violates copyright or is otherwise harmful, can result in a ban. Repeated violations of TikTok's content guidelines or community rules may also trigger a ban.
If you encounter problems like this, don't worry. You have the option to appeal. By understanding the reasons behind the ban, you can take appropriate action to overcome your TikTok Live ban.
How to Restore Blocked Live TikTok
Blocking can be caused by various reasons, including technical issues or violations of TikTok policies. If you believe the block is unfair, filing an appeal could be a solution.
Open the TikTok app and log into your account.
Select menu Profile.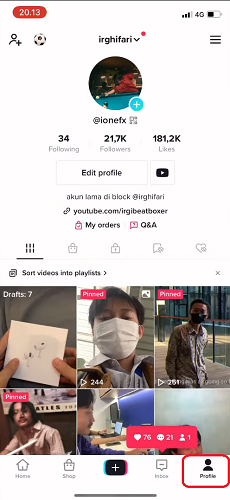 Credit picture by Irghifari YouTube Channel
Click the three lines icon at the top right of the screen, then select an option Settings and Privacy.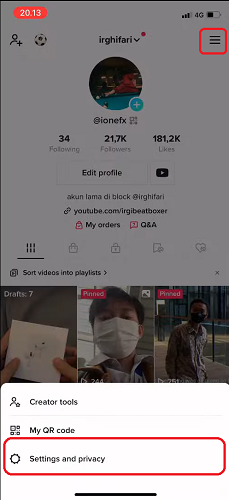 Credit picture by Irghifari YouTube Channel
Select menu Report to Problem.
Credit picture by Irghifari YouTube Channel
Click Submit a Report to file an appeal.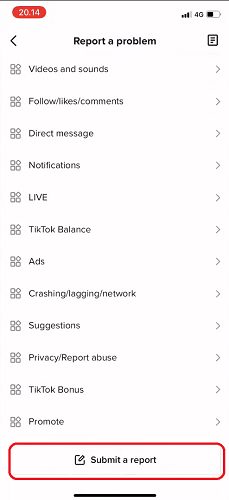 Credit picture by Irghifari YouTube Channel
Write a message explaining your TikTok Live blocked problem and why you feel the block is unfair. Include relevant evidence if necessary. Evidence can be included in the form of photos or videos.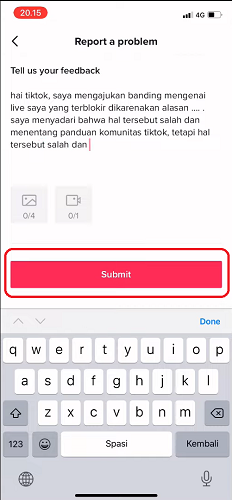 Credit picture by Irghifari YouTube Channel
Click Submit to send your appeal.
It's important to always comply with TikTok policies and keep your content in line with applicable guidelines. That way, you can continue to utilize TikTok Live as an effective tool to interact with your customers and support your business on this platform.
Are you sure to continue this transaction?
processing your transactions....