Getting to Know Live Shopping Ads (LSA) on TikTok: Strategies to Maximize Your Sales
How to Maximize Sales with Live Shopping Ads on TikTok
In an all-digital world, innovation in the advertising sector continues to develop. One feature that is widely adopted is Live Shopping Ads (LSA). One of the features in TikTok Shop This allows you to interact directly real-time with potential customers while promoting your products and store.
This article will introduce you to the Live Shopping Ads feature on TikTok and provide insight into how you can leverage it to increase your sales.
What are Live Shopping Ads on TikTok?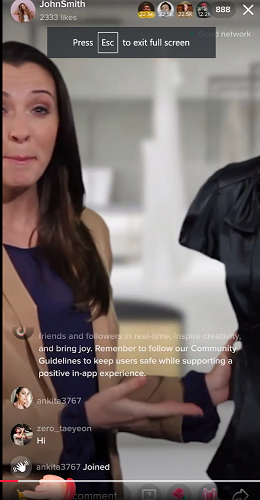 Credit picture by TikTok
Live Shopping Ads (LSA) on TikTok is a place where entertainment and business or sales come together. In LSA, you can create live ads that allow you to interact directly real-time with your customers. With this capability, you can promote your products and stores in a more interactive and entertaining way.
So, how do you maximize sales with live shopping ads?
Credit picture by TikTok
Here are some important points you need to pay attention to when using Live Shopping Ads on TikTok.
Sufficient Budget: A minimum budget of 50x the target is recommended cost-per-action (CPA) for ad groups if this is your first time using Live Shopping Ads. Also, it is important to ensure that the campaign budget is sufficient and avoid changing it at any time live.
Engaging Content: Create entertaining content and feature promotions that will attract potential customers.
Precise Targeting: Select your core audience with appropriate targeting. Make sure the target age is 18+ as those under 18 cannot shop after clicking on the ad.
Proper Schedule: Schedule ads according to your TikTok LIVE time for best results, with a minimum duration of 2 hours.
Appropriate Bidding Strategy: Use the Lowest Cost or Cost Limit bidding strategy according to your needs.
Safety: Ensure your TikTok LIVE environment is safe by managing comments and blacklisting unwanted keywords.
Benefits of Using Live Shopping Ads on TikTok
Interact directly with potential customers real-time and can build stronger connections.
Increase brand awareness through attractive promotions.
Encouraging potential customers to shop directly can increase conversions.
Effective targeting to reach the most appropriate audience.
Can attract potential customers with entertaining content.
With Live Shopping Ads on TikTok, you can increase sales and strengthen relationships with your customers while providing entertaining content. Be sure to contact your TikTok sales representative for more details. Happy selling!
Are you sure to continue this transaction?
processing your transactions....