Research: Crypto Adoption Thrives in Indonesia
Although crypto adoption is slower in a bear market, it is still higher than the period before the bull run in 2020
The adoption of crypto assets in Indonesia is believed to continue to grow for the next 10 years. A recent research from Chainalysis released an index that measures global crypto adoption in 2022, with the result that Indonesia ranks 20th.
Chainalysis
mentions in the 2022 Global Crypto Adoption Index, Indonesia is included in the category of lower-middle-income developing countries that have high growth in crypto adoption. Although, Indonesia lost to Vietnam who occupied number one. Chairman of the Indonesian Crypto Asset Traders Association (ASPAKRINDO)
Teguh Kurniawan Harmanda
Seeing Indonesia's inclusion in the list of Chainalysis's 2022 Global Crypto Adoption Index is quite encouraging. The reason is in the same report last year, Indonesia has not yet entered the top 20 countries.
"This report is enough to prove that the growth of crypto assets in Indonesia is still going well, even though" market being sluggish. This high adoption of crypto is driven by wider technology penetration and ongoing investment education, along with safe regulations protecting consumers," said the man who is familiarly called Manda.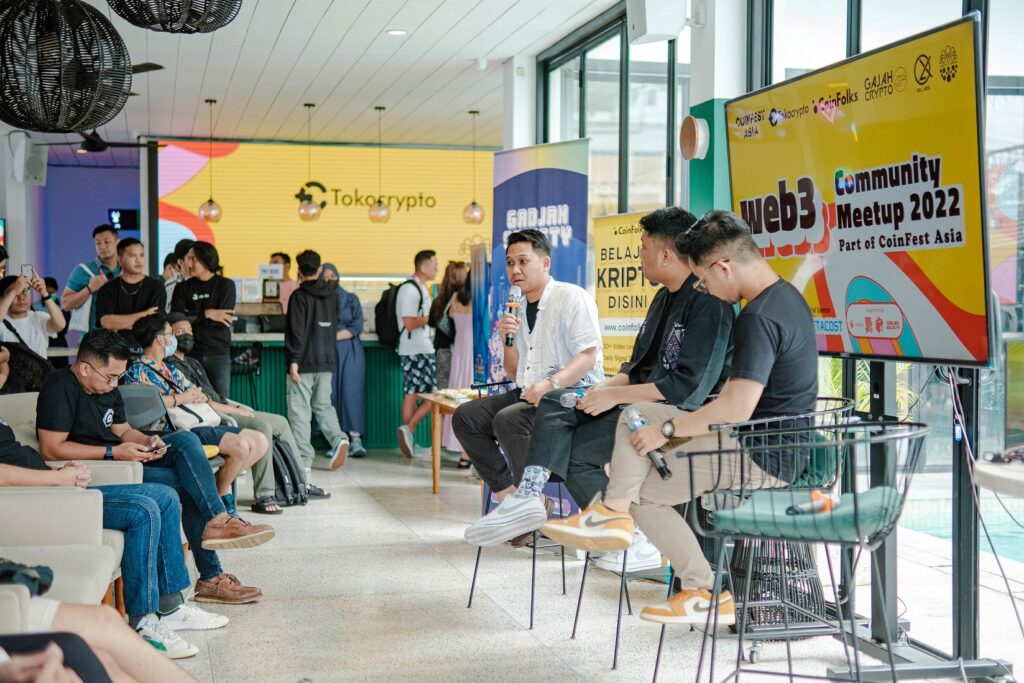 Web3 and Blockchain Adoption
According to Manda, crypto adoption in Indonesia is better than last year, although in
crypto winter
. Aspects of the value of crypto asset trading transactions in Indonesia have tended to decline, especially since the beginning of 2022. For example, in June 2022, the value of crypto transactions was recorded at only IDR 20 trillion, down 65,5% compared to the June 2021 period of IDR 58,06 trillion. The decline was caused by macroeconomic conditions and high inflation in several countries. Manda explained that it may now appear that investors are moving away from more traditional crypto assets such as Bitcoin considering that:
bearish market
, they are starting to switch to assets built with
project
interesting utility in the world of Web3, metaverse and other elements of blockchain technology that make it more accessible. "Adoption in Indonesia is driven by the more traditional crypto assets offered through
exchange
and financial technology platforms. However, on the other hand, traditional crypto instruments are now less in demand, currently high growth is in
project
Web3-based cryptocurrencies which many are turning to applications, such as NFT and
game
, "said Amanda.
Interested Community Web3
Furthermore, Manda revealed the development of the blockchain industry, in particular
Web3 in Indonesia
, is now much better and more widely known by the public. Web3 has transformed into a new field that has the potential for development and greater profits, because it talks about future technology with almost the same concept as the internet. Apart from adoption ratings, Chainalysis report also shows although crypto adoption has been slower in the middle
bear market
, but still higher than the previous period
bull run
in 2020. "We believe crypto assets, Web3 and everything else in the blockchain world will see fairly high and widespread adoption in the next 10 years. To spur adoption, the user experience must be improved. Security is also important, for example crypto players must be licensed and certified. Then, education about the benefits and uses of the developed technology to gain a high level of trust in the community," concluded Manda.
Are you sure to continue this transaction?
processing your transactions....